All That Remains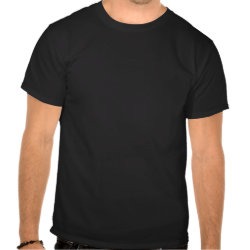 All That Remains
is a Harlequin Romance written by Janice Kay Johnson. Wren is running away from James, who had been her boyfriend.  She is pregnant and her due date is almost here.  She rented a car and is driving to Alabama to see her friend Molly.  She hasn't seen her in years and she hopes Molly will be glad to see her.
It is raining terribly and she can barely see the road.  She had tried to leave James a month before and he hit her and kicked her in the stomach trying to kill her baby.  Suddenly she can't see the road and water is coming in under the door.  Wren tries to open the door and she can't.  She finally rolls down a window a manages to crawl out. The icy cold water is to her waist. She loses her suitcase and purse. She manages to cross the water and finds the road and knows she must find shelter or she will freeze to death.
Just up the road she sees a driveway and goes up to it, an old house with no lights on. She knocks but there is no answer.  She breaks a window to get inside. The house has been empty awhile but she  finds wood and matches and builds a fire.  She hunts around and find a man's flannel shirt and a blanket.  She takes off her wet clothes and snuggles under the blanket and falls asleep.
She awakens to the stove making a noise and when she sits up on the couch she realizes the water is up to her knees.  She hunts to find a way to the attic and then goes up there.  She finds more clothes up there and hangs a white cloth out the attic window. By now she realizes she is labor.
Alex is a detective and is busy using a boat to rescue people and take them to a shelter. As he searches homes to make sure everyone is out he passes the old house and sees the white rag hanging out of the window. He stops the boat and Wren opens the window and tells him she in labor.  He knows he cannot get her into the boat and there is a risk that if he could she would have the baby before he could get her to a hospital.  He climbs in the attic window and lets the boat go.
Read the story to see what happens to them. Where is James? Is Wren safe?
This was a good read.
To purchase All That Remains or a t-shirt from this page, all you have to do is click on any of the images.
Basic American Apparel T-Shirt
Enjoy the feel of 100% fine jersey cotton against your skin. This unisex shirt, by American Apparel, is the softest, smoothest shirt we sell. It's medium weight and made from combed cotton for your added comfort. Gives a flattering and stylish fit to virtually any body type. Made in the USA.
More T-Shirts
Check Out Other Related Posts On Webnuggetz