All Your Base T Shirts
All Your Base T Shirts
"All your base are belong to us" is a saying out of an early video game called Zero Wing which was released in 1989.  It was a Sega Genesis game made in Japan which suffered from a very poor translation to English, as you can see below.   The quote is from an opening scene of Zero Wing.  This translation went viral on internet discussion boards in about 2000 and became what is known as an internet meme.  A meme gets shared all over the internet by email, social media, discussion boards and forums.  With the advent of Photoshop this internet meme spread even further with "all your base are belong to us" being Photoshopped onto restaurant awnings, store signs, gas station signs and everywhere you could possibly think of.
"All your base are belong to us" even leaked out into real life with teen agers adding it to marquis signs all over their towns.  Authorities thought it was a terrorist attack.
The saying morphed into other permutations such as "All your chocolate are belong to us", and is still in use today, especially on t-shirts.  I hope you will enjoy this selection of All Your Base T Shirts.  Don't forget an All Your Base T Shirt for yourself or for your gamer of that era.
Captain: What happen ?
Mechanic: Somebody set up us the bomb.
Operator: We get signal.
Captain: What !
Operator: Main screen turn on.
Captain: It's you !!
CATS: How are you gentlemen !!
CATS: All your base are belong to us.
CATS: You are on the way to destruction.
Captain: What you say !!
CATS: You have no chance to survive make your time.
CATS: Ha ha ha ha …
Operator: Captain !!
Captain: Take off every 'ZIG'!!
Captain: You know what you doing.
Captain: Move 'ZIG'.
Captain: For great justice.
Pop Threads All Your Base Are Belong To Us Sand L Short Sleeve T-Shirt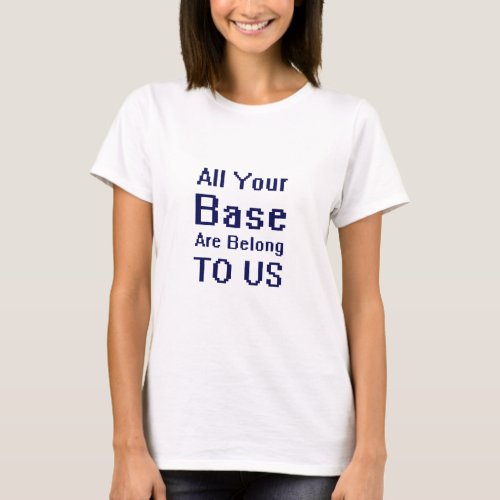 All your Base are Belong to Us T-Shirt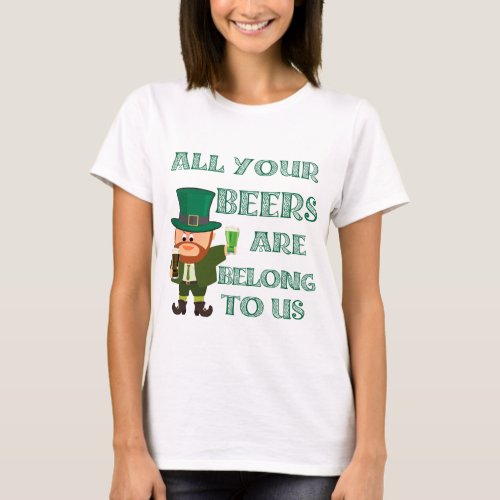 All your beers are belong to us T-Shirt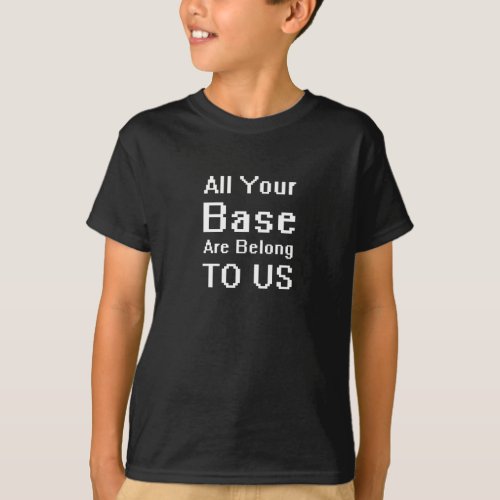 All your base are belong to us T-Shirt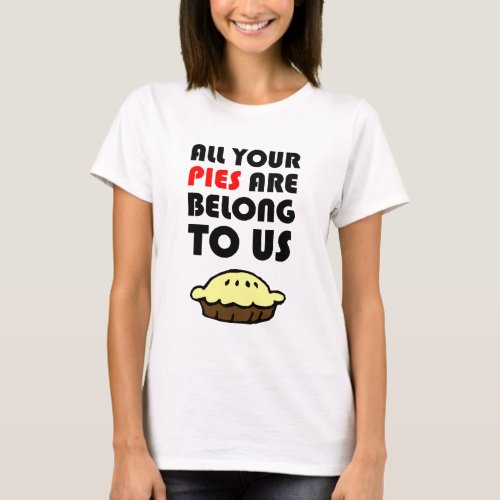 All Your Pies Are Belong To Us T-Shirt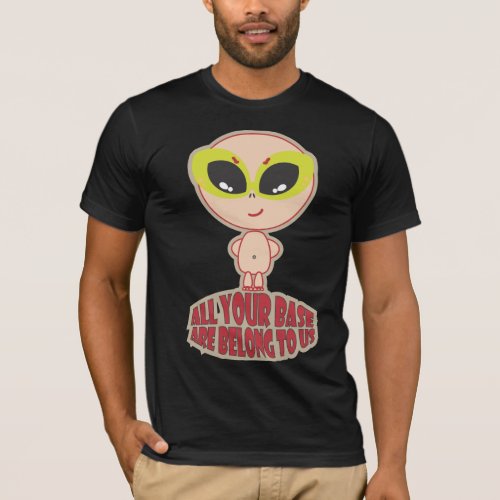 All Your Base Are Belong To Us Dark Tshirt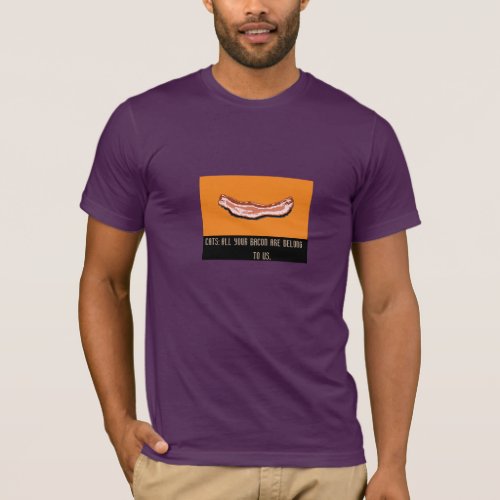 ALL YOUR BACON ARE BELONG TO US. T-Shirt

All Your Beer are Belong to Us T-Shirt

All your base are belong to us. T-Shirt

All Your Base Are Belong To Us T-Shirt

All your Satoshis are belong to us – Shirt for Investors
All Your Base Are Belong To Us Gaming T-Shirt
Check Out Other Related Posts On Webnuggetz