Appointment Cards – Keep Your Clients Coming Back To You
Appointments are easy to forget. People get busy and the fact that they were supposed to go to their dentist (or doctor or hair stylist) on Tuesday doesn't hit them until Thursday.
The simplest  solution to this problem is to give your clients appointment cards. Hopefully, that will keep them from forgetting and keep them coming back to you and on time. You'll end up with more appointments properly kept and your clients will appreciate not having to reschedule.
Here are some appointment cards for you to consider. Whether you need them for your dental practice, medical practice, hair salon or something else, you'll find them all here. These are the best deals on appointment cards that you're going to find and there are tons to choose from.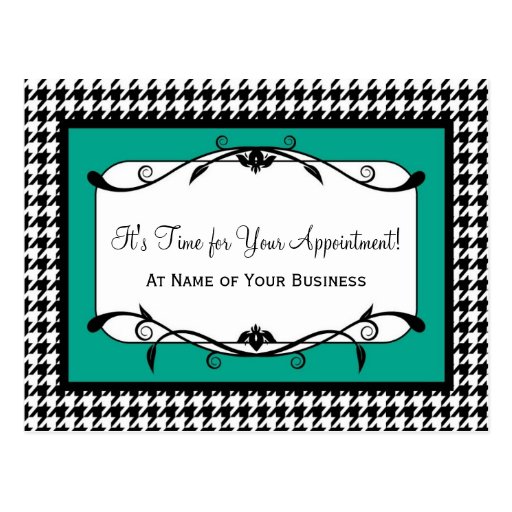 Simple Appointment Card – Good For Any Type Of Business

Appointment Cards For Dentists
All of these cards are 100% customizable. You can change not only the text but the pictures too. And, of course, you can add your own logo.
---
Appointment Cards For Doctors
Appointment Cards For Veterinarians
Appointment Cards For Salons & Spas
General Purpose Appointment Cards
These are perfect for any business.
Remind Your Clients To Make An Appointment
You can send these cards out whenever it's time for your customers or patients to come see you again.
---
Printable Appointment Cards
With these, what you're getting is a file you can download instantly. Then you edit the part where your business name goes. Then print them on business card stock. You can use the file again and again. You'll never run out of appointment cards again.
---
Hopefully, you found an appointment card style you like. If not, there are plenty more to see right here:
Appointment Cards
---
Check Out Other Related Posts On Webnuggetz