Bear Nursery Decor
Teddy Bear Crib Bedding and Nursery Decor
Teddy bears make a great theme for a baby's nursery! These cute little bears will keep your baby company, and he or she will enjoy growing up learning more about them.
You'll find bear baby bedding, rugs, lamps, wall decor and more…all to make your baby's room a place he or she will love spending time in.
Choose your crib bedding set, then decorate around that. Perhaps add an accent wall that matches one of the colors in the baby bedding, then do a wall mural or add vinyl wall decals, pictures, and other nursery decor to really dress up the room and unify the theme.
Remember to add some big and small plush bears around the room for cute decorative touches, as well as some throw pillows, too.
Your teddy bear nursery will be ready to welcome your little bundle of joy!

Little Bedding by NoJo – Dreamland Teddy 3pc Portable Bedding Set Collection – Value Bundle
Little Bedding by NoJo – Dreamland Teddy 3pc Portable Bedding Set Collection – Value Bundle
Lovable teddy bears make this Little Bedding by NoJo Dreamland Teddy 3-Portable Crib Bedding Set ideal for your baby. It includes a comforter and two portable crib sheets. The comforter displays beautiful shades of brown, tan and green, making it a wonderful choice for both boys and girls. For safety, the 2 sheets included in this 3-piece crib bedding set fit snugly on most portable crib mattresses. Constructed from a combination of cotton and polyester, all pieces are machine washable. Additional accessories, such as bumper pads and a rug, are available to be purchased separately.
Click on Photo to Order from Wal*Mart
Bear Pillows
Pillow make great decorative touches to baby's nursery. Place some on the dresser, the floor, in the rocking chair, and so on. Babies will love to cuddle with these when they are out of the crib playing. Make sure you never put pillows, toys or blankets inside the crib, though, because babies can suffocate with these items, especially when they are younger.
Teddy Bears and Toy Dog on Warm Caramel Throw Pillow

Teddy Bears and Toy Dog on Warm Caramel Pillows

Molly the bear pillow

Teddy Bears and Hearts Pillow

Suzzy the polar bear throw pillows

Suzzy the polar bear 'Love me tenderly' pillow

Koby the bear 'Bear hugs' Pillow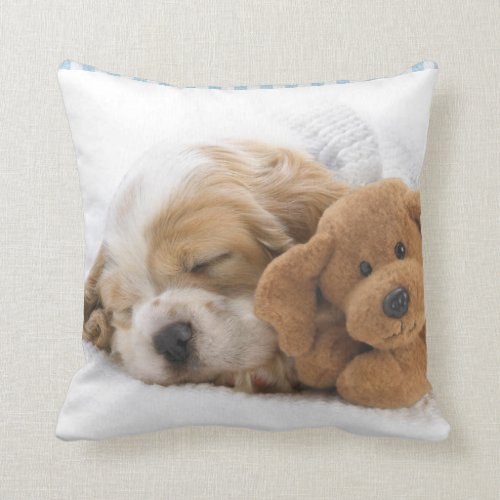 Puppy Dog and Teddy Bear Throw Pillow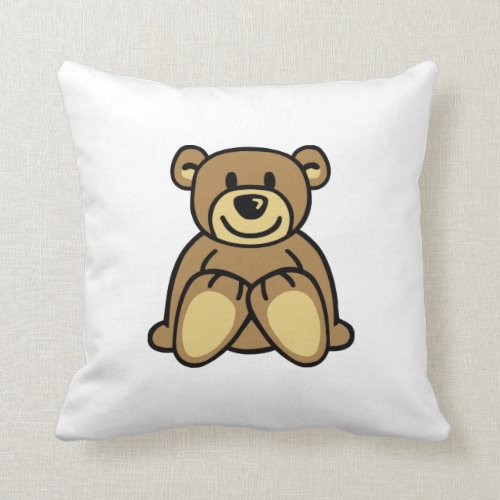 Cute teddy bear pillow

Bear Baby Bedding and Nursery Decor
You'll find everything you need right here with a teddy bear nursery theme! Crib bedding sets, mobiles, table lamps, rugs and more. Your little guy or gal will love growing up with these cute bears, and you'll be proud of the nursery you've created for your special baby!
Bedtime Originals Honey Bear 3 Piece

Boutique Baby Teddy Bear 13PCS CRIB

Teddy Bear 10 Piece Boys Baby

SoHo Classic American Teddy Bear Baby

Friends Collection 4 Piece Baby Crib

Fitted Crib Sheet for Outdoor Adventure

GEENNY Musical Mobile For Teddy Bear

Giant Panda Bear Baby Crib Nursery

SISI Baby Bedding – Bear and

Friends Collection Fitted Sheet – different

Trend Lab Paddington Bear Crib Sheet

Trend Lab Northwoods Framed Receiving Blanket,

Sweet Potato Lil' Princess Musical Mobile,

Geenny CF-2035-L Teddy Bear Lamp Shade

Little Bedding by Nojo Dreamland Teddy

CoCaLo Mix & Match Fur/Matte Satin

Sweet Potato Happy Trails Musical Mobile,

Sweet Potato Swizzle Musical Mobile, Purple/Grey/White

Friends Collection 5 Piece Baby Crib

Lambs & Ivy Lamp with Shade

Chocolate Teddy Bear Wall Hanging Accessories

Friends Collection Lamp Base & Shade

Chocolate Teddy Bear Musical Baby Crib

Niermann Standby LED Night Light, Bear

Chocolate Brown Teddy Bear Baby Boys

STREET LAMP WITH BEAR

Chocolate Teddy Bear Boys Changing Pad

Global tesco Lovely Baby Room Light

Eonkoo Cartoon Bear Desk Table Lamp

Little Bedding Dreamland Teddy Rug

Kid's Teddy Bear Cream and Beige

Pam Grace Creations Rug, Baby Bear

Plush Bears
For some finishing touches in baby's nursery, place some plush bears around the room. Your child will enjoy playing with these and looking at these cuties all day long.
Aurora Plush Blackstone Bear Flopsie – 12

Gund Slumbers Teddy Bear Stuffed Animal

Huge Teddy Bear – Tan

Aurora Plush 12

Gund Philbin Teddy Bear Stuffed Animal, 18 inches

Aurora World Aurora Plush 12

Gund Philbin Teddy Bear Stuffed Animal, 18 inches

Gund Maxie Tan 14

Big Plush Giant Teddy Bear Five Feet Tall Tan Color Soft Smiling Big Teddybear 5 Foot Bear

More from This Author
Check out my websites, and web pages, and see the books I've written. Click on Margaret's Gems
Check Out Other Related Posts On Webnuggetz