Best Cheese Fondue and Fondue Pots
The Best Cheese Fondue is easy to make with the best Cheese Fondue Pots
Cheese fondue is easy to make, is delicious and nutritious – creating it is a ready to go party!
Making a DELICIOUS cheese fondue – probably the best that you have ever had – is really not difficult.
Cheese fondue is very popular: It is the National Food of Switzerland – which is definitely one reason Switzerland is on my travel wish list!
I love to eat Fondue when we out: my kids and I go to "Fondue Fred's" in Berkeley. They supply cheese and chocolate fondue, as well as hot oil to fry little meatballs and such. Sad update: Fondue Fred closed December 22, 2019 because they were required to move because an apartment building was going up on the same spot. The owner could not find affordable property in the pricey Berkeley area.
However, It is a lot of fun to make fondue for dinner, and fondue can be a balanced meal if you choose fruits, vegetables, sausages and/or hearty breads as dippers. Making fondue just leads to a party – it is meant to share. And it is a food that most people can eat: a lot of vegetarians still partake in milk products, so cheese fondue may make a good dinner choice for them.
Cheese Fondue is certainly enough for a party on it's own, but you also can add to the party by bringing in different kinds of fondue. i.e. chocolate or hot oil where you can cook meat.
Cheese Fondue is Easy to Make!
Cheese Fondue is basically melted cheese with wine, and a few other binding ingredients like butter, and flour. The easiest way to make cheese delicious is to melt it!
Cuisinart CFO-3SS Electric Fondue Maker
Cuisinart CFO-3SS Electric Fondue Maker
& 
Do you want to really make some great fondue? This is the highest rated fondue pot on Amazon – and it will be a quality tool that you use a lot.
This electric fondue pot is beautiful: with a brushed stainless-steel exterior. It allows for various temperatures and is suitable for cheese, chocolate, broth or oil. The fondue pot – not the electric element- is safe for the dishwasher or to go into water. The fondue maker is easy to use -and really easy to clean. The fondue pot assembles and disassembles for cleaning easily. This versatile electric fondue maker is great for cheese fondue – as well as chocolate fondue, and cooking with broth and oil. And the price is great too!
Copper Fondue Pots – Copper is an Excellent Metallic Conductor
The Best Fondue Pots Available
There are so many advantages of copper pots. Copper is the best metallic conductor, except for silver. This means that the temperature will spread evenly and your sauces will no longer burn or separate.
Plus it is beautiful. Here are some lovely copper fondue pots for your enjoyment .
Swissmar Lausanne 11 Piece Copper Fondue Set
Paderno World Cuisine Copper Fondue Set
Nutritious Cheese is Good for you
Delicious Yummy Cheese
Besides the obvious yummy factor, cheese is good for you. It is full of calcium, vitamin A, vitamin B12, zinc and phosphorous. It is a good source of protein.
Of course, it can also be high in fat and in calories. And for me, if I am going to make a nice dish for company or my family like the cheese fondue I am going to use the traditional full-fat version. I also just instinctively shy away from artificial products.
So the answer here like in most things is moderation. Enjoy the wonderful parts of life – friends, food and togetherness while we can!
It's great to know that you do not have to shop for wonderful cheeses now because of Amazon's convenience: it can actually come to you to your home and be there for you whenever you want your cheese fondue. I order as much Prime as I can too, because it is quick, but I have never had any trouble with the vendors on Amazon because Amazon is so strict with customer support.
Below are all the cheeses for the recipe below as well as a cheese collection that will also make excellent fondue.
Gourmet Gruyere Cheese (1 lb)
igourmet Collier's Cheddar – 2 Pound Club Cut (2 pound)
Super Sharp Quebec Vintage Cheddar – Whole Form (5 pound)
Set of Swiss Fondue Cheeses (30 ounce)
Excellent Cheese Fondue Recipe
This is a Great Cheese Fondue recipe from All Recipes:
Prep time: 20 min
Cook time: 10
Yields: 24 Happy People
Ingredients
1 cup white wine
1 tablespoon butter
1 tablespoon all-purpose flour
7 ounces cubed Gruyere cheese
7 ounces cubed sharp Cheddar cheese
7 ounces cubed Emmentaler cheese
Stuff to Dip in the Fondue: Breads
Green apples
Summer Sausages
Veggies such as Cauliflower
broccoli
potatoes
green beans
Instructions
Bring the wine to a boil in a small saucepan.
At the same time, melt the butter in a medium saucepan over medium low heat. Whisk in the flour, stir constantly for five minutes. Avoid scorching the butter and flour.
Slowly stir in the wine and whisk.
Gradually add the cheese cubes.
When the cheese is all melted, transfer to the fondue pot.
Keep the fondue warm and enjoy the fondue party
http://allrecipes.com/recipe/45657/best-formula-three-cheese-fondue/
Making Cheese Fondue is delicious, nutritious and Will Increase your Popularity
Cheese fondue is easy to make, is delicious, and creates a made to go party!
My Favorite Cookbook for Fondue Fans
A Discount Gift is Included with the Book!
Dip Into Something Different: A Collection of Recipes from Our Fondue Pot to Yours
& 
My number one recommendation for a cookbook with fondue recipes is this "Dip Into Something Different: A Collection of Recipes from Our Fondue Pot to Yours'" This cookbook is a collection of fondue recipes from people who should know: the folks at The Melting Pot chain of restaurants. There is a Melting Pot close to me in Marin County, and it is a favorite place to take friends and family, especially around the holiday times.
This is also a perfect cookbook to give as a gift. At the back of the cookbook are coupons for the restaurant – and the discount covers the cost of the restaurant!
A perfect Christmas gift for a fondue lover of any kind would be this cookbook, and a visit to the restaurant – accompanied by yourself of course!
Make Your own Melting Pot Cheese Fondue
You can have your own Melting Pot cheese fondue at your own home!
CopyKat.com's Dining Out at Home Cookbook: Recipes for the Most Delicious Dishes from America's Most Popular Restaurants
More Fun Cookbooks for Cheese Fondue and More
Here is a collection of cookbooks for cheese fondue fans. These cookbooks – from the funky cookbooks of the 60's to the more modern cookbooks will provide for lots of fondue parties!
Top 10 Cheese Fondue Recipes: Cheese Fondue Ideas, Including Swiss, Cheddar, and Many More!
The Fondue Cookbook by Ed Callahan
Best Quick International Cookbook, By Romina Garami, Chef
The Everything Fondue Party Book: Cooking Tips, Decorating Ideas, And over 250 Crowd-pleasing Recipes
The Fondue Cookbook
& 
Cheese is the National Food of Switzerland
Switzerland is Known for It's Cheese
Cheese Fondue is promoted as the National Food
Swiss Cheese Fondue recipes have been known since the 1700's. Early recipes included eggs, it always has included cheese and wine. Around 1875 the first recipe of "Swiss Cheese Fondue" was published with that name, and it was advertised and promoted as a national food.
The Swiss promoted it extensively in the 1930's – so that people would buy more cheese and help the national industry. After World War II, the Swiss government became famous for sending fondue sets to soldiers and public events to promote Swiss Cheese Fondue as a Symbol of Swiss unity.
Fun Cheesy Items from Zazzle
Do you love cheese? Cheese is cute.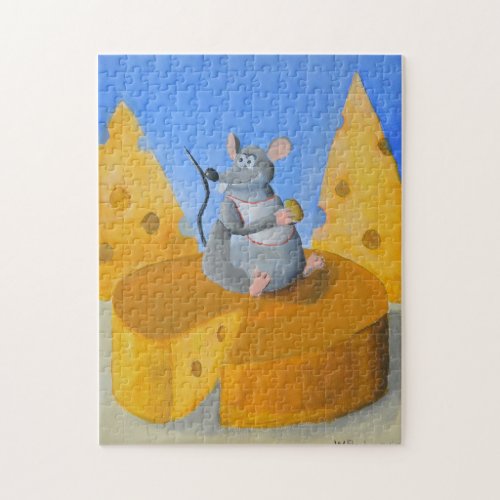 Say Cheese! Jigsaw Puzzle

Cute comic mouse eating cheese funny iPhone 7 case

Vegan Cheese Fondue Disaster
Sometimes there is definitely a place for real cheese and milk chocolate.
Some vegan substitutions just don't work!
Now veganism is fine. I have no beef with vegans. (pun intended.)
But oy vay! I think they had to give this vegan cheese fondue to the cat!
Cheese Fondue Mystery: Cheese Fondue Based Cozy Mystery!
Or perhaps you would rather just read about cheese fondue? How about some cozy mystery?
These cheese shop mystery novels are delightful, and will keep you guessing until the very end. And you might just learn a little about cheese as well!
For Cheddar or Worse (Cheese Shop Mystery)
As Gouda as Dead (Cheese Shop Mystery)
Lost and Fondue (Cheese Shop Mystery Book 2)
Lost And Fondue A Cheese Shop Mystery (Wheeler Large Print Cozy Mystery) Lost And Fondue
To Brie or Not To Brie (Cheese Shop Mystery)
The Long Quiche Goodbye (Cheese Shop Mystery)
Clobbered by Camembert (Cheese Shop Mystery)
Days of Wine and Roquefort (Cheese Shop Mystery)
Cheese Shop Mystery (7 Book Series)
& 
Cheese Fondue can Be Easy, and Delicious to Make – and Make a Party
Making cheese fondue means a party. No body wants to make it just for themselves, it is the perfect food to share!
Cheese fondue is easy to make, is delicious and nutritious – if you create cheese fondue you have a ready made party that is fun and memorable.
(creative commons photo – http://www.gourmetsleuth.com/ )
Check Out Other Related Posts On Webnuggetz