Best Vacuums for Dog Hair
My Personal Recommendation for Great Vacuums if You Love Doggies
Choosing the best vacuum for dog hair is important because being a dog owner brings special challenges to anyone who wants to keep their house clean.
I know that as much as I love my little dog Violet, and as much as I love my dog Buckwheat, I do not love the hair they sheds everywhere!
And even more important, dog hair and germs where-ever they life to run around can smell bad.
They can also cause us to be sick.
Many people have asthma, so if we can get on top of the cleaning we will be ahead if we want to be the hostess with the mostest.
When I was a kid we didn't even have the option: but now some allergists will work with people to help reduce the total load of allergens in there house – and sometimes that helps.
So it is important to get the most powerful vacuum to diminish dog hair and dander which can trigger allergies – even if you are not Suzy Homemaker.
It is not just a matter of having a house clean enough to impress your mother-in-law: pet allergies are miserable, and using a special vacuum to keep the house as free of dog fluff as possible, can really help keep from getting to allergen overload – and make it so that the dog can stay at home without affecting any household member.
Not just any vacuum will work: because vacuum cleaners for pets need special features. The cool thing is that the best vacuum for dog hair is also the best vacuum to deal with cat hair!
Choosing the Best Vacuum for Dog Hair is Essential for Dog Lovers
There is no such thing as a hairless dog, so dog lovers lives can be made significantly better if you choose the best vacuum.
Excellent Choices for Vacuums if you Have Pets
More Great Choices – Nose Saving Options
Kenmore Elite Canister Vacuum Cleaner with Ultra Plush™ nozzle – Champagne/Gray
Shark Rotator Powered Lift-Away TruePet Upright Vacuum, Bordeaux (NV752)
Personally, I have a strong, strong preference for vacuums with bags. This preference comes after using good quality vacuums that either had or did not have bags. Experts in the vacuum business contend that vacuum cleaners without bags require more maintenance and don't clean as well as vacuums with bags. More dust is left in the vacuum itself, and some spews out into the air when you use it.
This is particularly problematic if you have an allergy to dog hair, you definitely don't want to be exposed to dander by emptying a dust cup, and instead will do better with a vacuum with contained bags.
However changes in vacuum technology mean that vacuums such as the Shark Rotator contain even more of the allergens – and in many ways it is the ultimate pet cleaning tool for both hard and soft floor surfaces. More of the allergens are trapped inside of the vacuum, but I still recommend a mask for emptying the vacuum.
The Kenmore vacuum includes a pet brush includes a dedicated motor that makes it especially effective in getting up canine dander. There is even an Infrared Dirt Sensor that finds and removes embedded dirt as well as a light on the wand to help illuminate your way. You will be well-served by this vacuum for many years.
Fluffy Pups: Are Some Breeds Better to ward away the Runny Nose?
Why Obama chose the Portuguese Water Dog
Are Some Breeds Better to ward away the Runny Nose?
President Obama thought so, when he chose a Portuguese Water Dog for their new dog. But the jury is out on that – and most of it leans toward there not being hypoallergenic dogs.
Still some breeds are believed to be better including poodle, Chinese Crested, Maltese and Mexican Hairless.
You can always improve your chances of living with a dog allergy free by cleaning well, using a HEPA filter, and keeping Fido out of the bedroom.
One of the reasons that the Obama's chose their new dog "Beau" is that Portuguese water dogs are known to be easier on people with allergies than other dogs.
Although no dog can be guaranteed to be completely hypoallergenic, some breeds are definitely better.
I hope you enjoy this brief video: I love anything Cesar comes out with.
Quick Tip to Help Reduce Allergies
If you are really reactive to dog dander you might experience relief by using a mask when you sweep or vacuum.
Adopt don't shop!
When you get your dog – check out rescue societies and the pound. You shouldn't pay a dog because you might get a puppy mill dog!
How Many People Have Pet Allergies?
A Lot – and it is particularly troubling if it is your child
More people are allergic to dogs than cats, with lots of people allergic to either one or the other.
Approximately 15% of the population is allergic to pets – yet many people still keep them.
Sometimes that is a terrible idea: the person's reactions are just too severe, and by exposing themselves to animals they could even be setting themselves up for life-threatening reactions.
But other times actions such as scrupulous cleaning, not letting the pet sleep in the same room with you, showering yourself frequently, bathing the pet once a week, making sure the load of other allergens is reduced by washing or changing out curtains, and supplementing with anti-histamines and allergy shots when needed will mean that the beloved family pet gets to stay.
If you have a doubt about whether you can tolerate a dog or cat – why not foster? Then if you have to give them back earlier than expected you still know that eventually they will get a good home.
But you can have a pet and a child with allergies, and there are natural ways to help. I have included a book from my eBay store, and the sale helps St. Jude's hospital too.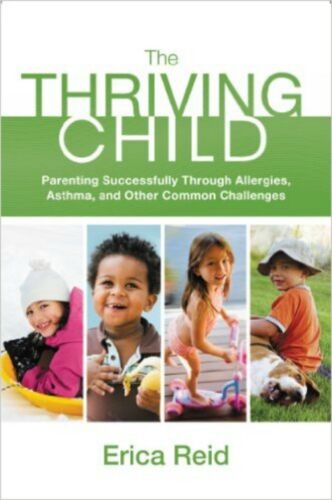 The Thriving Child: Parenting Through Allergies, Asthma & More – Natural Care

Why do we develop allergies?
The body is trying to help – but it is going overboard
Why do we develop allergies?
Actually, it is a protective mechanism of your body. Allergies are both signalling and measures of coping. For instance, itching signals you that you are around a toxic area. And having a runny nose helps the mucus membranes shed the offending substances.
The problem is that the body is over-generalizing. Yes, it needs to react to poison ivy – not so to Fido.
Your body is just trying to help!
When your body is going overboard, these excellent pet vacuums can help.
The Best Vacuums for Dog Hair will give you a clean house and help fight allergies
If you love dogs like I do – they ain't goin nowhere!
But we do love a clean home too, so thank goodness these excellent vacuums made especially for pet owners can help.
We love our hairy dogs – we just don't love the dog hair!
Check Out Other Related Posts On Webnuggetz