Beyond the Valley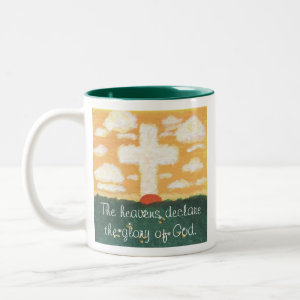 Beyond the Valley: Finding Hope in Life's Losses
is a  NONFICTION – ADULT: Philosophy, Religion & Spirituality: written by Dave Branon.
Dave Branon tells of his valley that he had to walk through when his 17 year old daughter, Melissa was killed in an automobile accident.  He had several questions that he found himself asking God.
He broke the book down into pieces;
The Lord Is My Shepherd
The God Father; Decisions, Decisions (He tells of making plans the Memorial Service)
The Big Unanswerable ( the many Questions)
A Complete Life
A Random Act.
I Shall Not Want
Wants and Promises( he tells how we want that person to be alive and back with us)
Are You Crazy
Grace Alone ( God will give us grace to help us through the valley).
Up or Down? Which is It ?
He Leads Me
Remembering the Great Sufferer ( How we need to remember how He suffered and what valleys He went through)
The Promise
Take What you can Get
Keep Calling ( Keep calling on God)
The Weeping One ( He tells how a song can make tears come unexpected).
He Restores My Soul
What Have I Done ( To deserve this ?)
A Little Help Here
Where is Your God? ( He tells of his 15 year old son walking away from God)
Heart Cry
The One and Only.
Fearing No Evil
Like a Death
Blessings and Disability( how alike as to death)
Lost But Not Gone ( The peace of knowing they are with God)
Helping or Helpless
The Road Ahead
You Are With Me
Never Alone ( God's Promise that He will never leave us)
Hey, God It's Me, Are You Listening ( He speaks of the times when we feel like God isn't listening)
Keep On Praying ( A gentle Reminder)
My Comfort
Inseparable Love ( How we can not get away from  God's love)
Happy ! Is It Possible?
Renewal, Continue in God's Love
Goodness and Mercy Follow
No Pioneers, Can It Ever Be Well ( How time does not heal)
Young Death
Whose Your Titus?  ( He tells of a friend who came to him to ask if he could be of any help),
Forever
Griever's theology, I Could Sing, Maybe ( His daughter was a beautiful singer, he can't sing but there is hope that one day in heaven he may be able to sing).
Racing to Heaven, Keep Telling Me That, Tent Dwellers ( That we are dwelling in tents awaiting our mansion that is being prepared).
This book is intended to help us deal with grief especially when we have lost children.
If you would like to purchase Beyond the Valley: Finding Hope in Life's Losses
or a mug from this page, just click on any of the images.
Mugs
Dishwasher Safe
More Mugs

If there is a mug you want that you don't see on this page, just click on the banner below to be taken to Zazzle's thousands of custom designed mugs. You will most likely find a great mug that you love.
Check Out Other Related Posts On Webnuggetz