Blue Christmas Throw Pillows
I'll Have a Blue Christmas….
I love decorating in shades of blue at Christmas. The holidays can be quite hectic at times but when I walk through the door at home and see all the pretty blue decorations, I find myself relaxing almost immediately.
Light blue is proven to be a calming color, and when you combine it with white, silver, and a bit of sparkle it feels wintry too. This makes it perfect for Christmas decorating.
One of the easiest ways to add this pretty calming blue to your decor is to simply toss a few blue Christmas throw pillows around. You do not have to limit them to the living or family room, they are perfect in a bedroom, dining room, or any little nook you may have. Add a few to your sofa, a chair or two, a bench, the bed, and even the floor. When I have kids visiting, they love grabbing my throw pillows for a cushion on the floor to play games. Note: blue Christmas throw pillows are perfect for sneaking in a little nap on those extra busy days.
Try adding some blue to your Christmas this year. You don't have to replace everything that you have collected, just start with a little corner and toss a blue Christmas throw pillow in a chair to create your own little relaxing getaway.
Blue Christmas Throw Pillows on Zazzle
Zazzle is a great place to shop for your blue Christmas throw pillows. The artists come up with so many creative designs. You are sure to find one that will fit your decor and personality. Below are just a few that I came across. What I like most about Zazzle is that you can customize and or personalize most of the designs you find. If you would like to add a name, quote, date, or even a photo, no problem!
Cutie Penguin Couple First Christmas Throw PillowsSee More…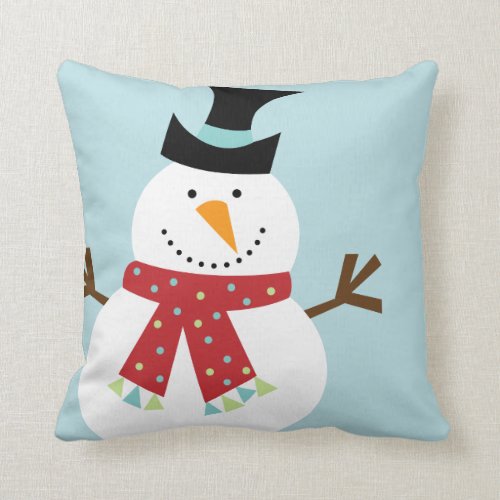 Funny Snowman Christmas Custom Throw PillowSee More…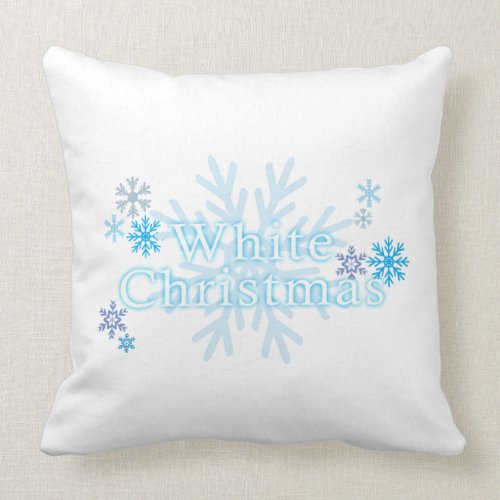 Snowflakes White Christmas PillowsSee More…
Winter Snow PillowSee More…
Holiday season snowflakesSee More…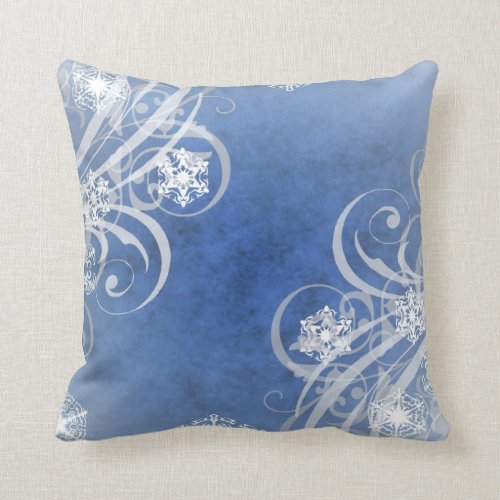 Christmas SnowflakesSee More…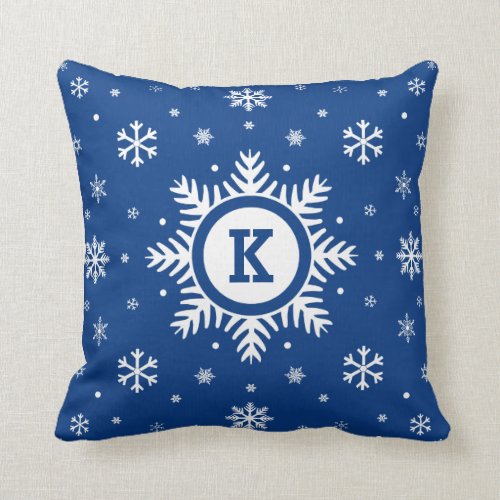 Blue Custom Holidays Monogram Snowflake pillowSee More…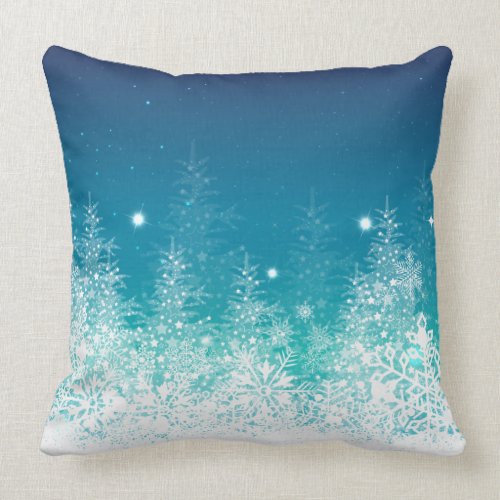 White & Midnight Blue Christmas SnowFlakesSee More…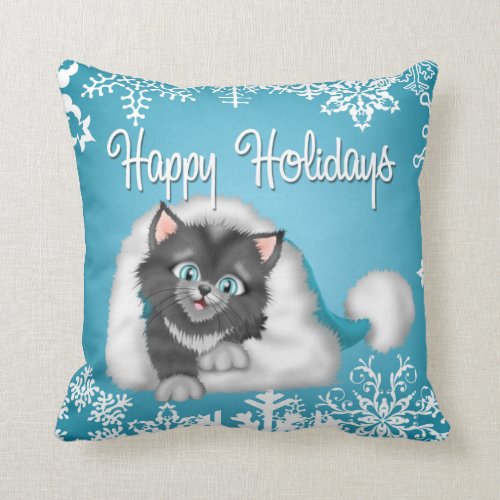 Christmas Holiday Cat in Hat Blue Throw PillowSee More…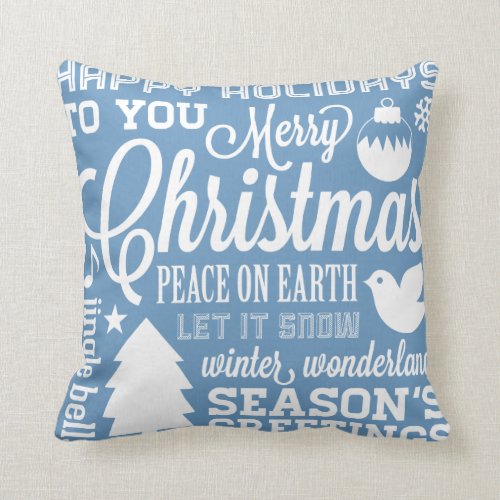 Holiday Subway Art PillowSee More…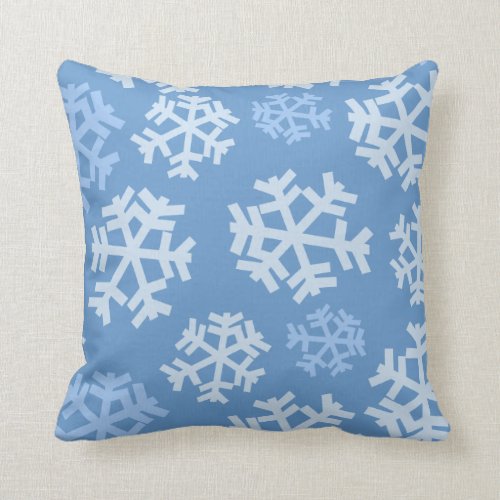 Blue Snowflakes PillowsSee More…
Christmas Toy Teddy BearSee More…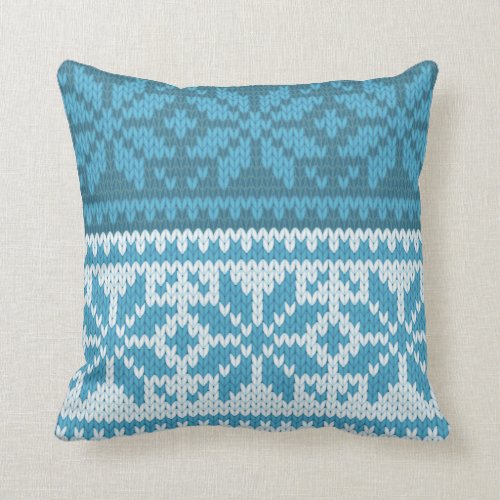 Knitted snowflake patternSee More…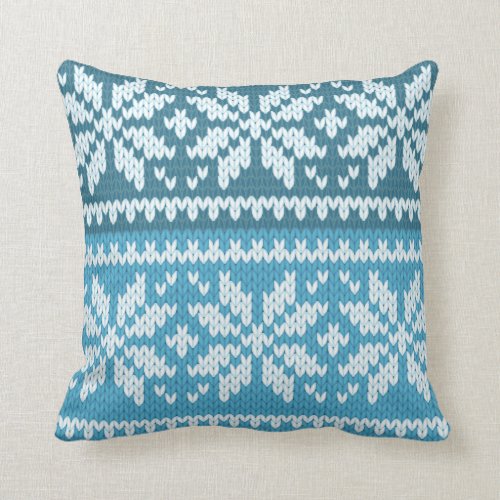 Knitted snowflake patternSee More…
The Christmas TreeSee More…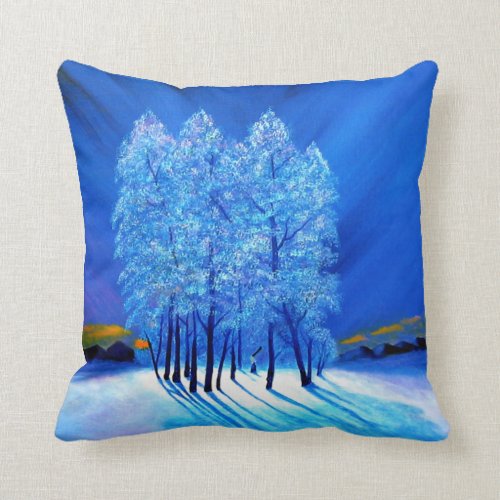 Blue Christmas # 1See More…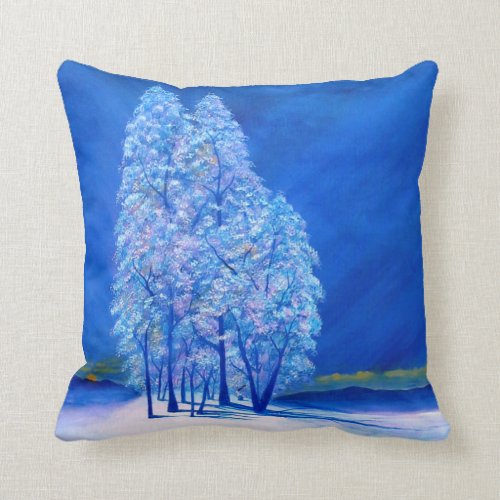 Blue Christmas # 3See More…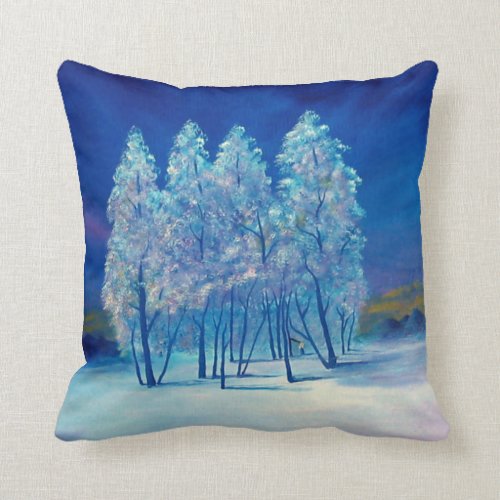 Blue Christmas #4See More…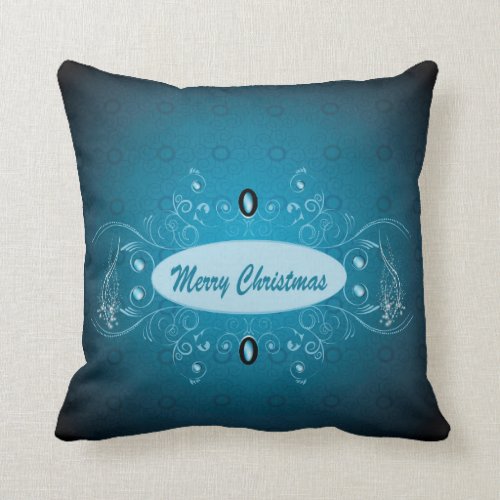 Merry Christmas PillowSee More…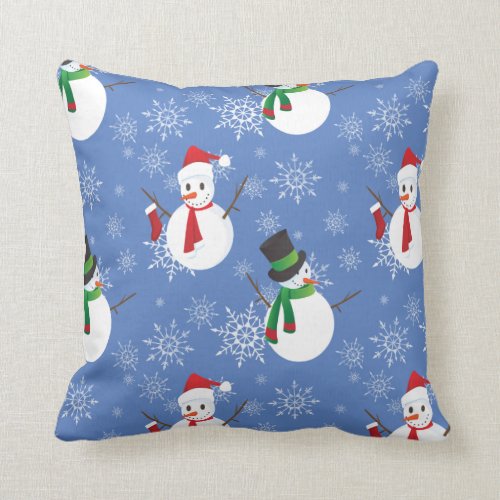 Snowmen and snowflakesSee More…
Love the cute snowman on this Blue Christmas Throw Pillow. He is adorable as he is trying to hang a string of snowflake lights. Just perfect for a fun blue holiday decor theme.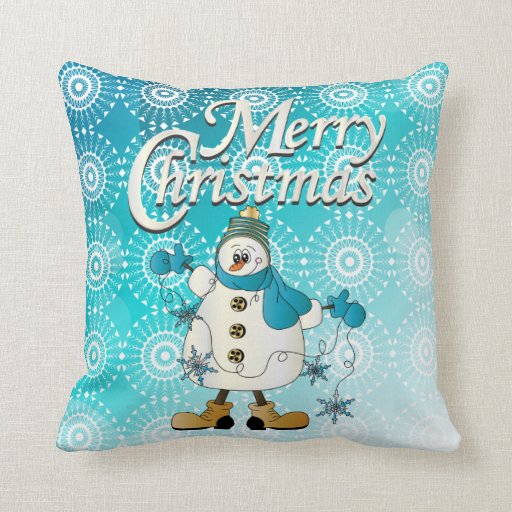 Merry Christmas Blue SnowmanSee More…
Check Out Other Related Posts On Webnuggetz