Eastern Blue Bird Bathroom Accessories Create Happy Decor
Blue bird bathroom accessories are the perfect way to decorate beautifully and remind ourselves to be happy every day. The idea of the bluebird representing happiness goes back thousands of years. Bluebirds always make me smile. How about you?  I am just hoping the bluebirds decide to nest in my yard again this year!  Let's create your bluebird bathroom now.
If just seeing a bluebird makes you smile, you will certainly enjoy a bluebird themed bathroom.   These blue bird bathroom accessories will help you get started.   Find two or three bluebird accessories
you know you will use and enjoy and put them in your bathroom now – you can decorate around your favorites.
Floral Bluebird Motif Hand Towels for The Bathroom and Kitchen – Set of 2
Bluebird Shower Curtain Hooks
Bluebird Bathroom Toothbrush Holder
Bluebird Bathroom Soap Pump
Bluebird Shower Curtains for the Bathroom
The biggest problem I have with these shower curtains is that I want them all.   Maybe I will choose two and swap them out from time to time.   The little singing bluebird
makes me happy inside.  But I think my favorite is the watercolor.  Which blue bird shower curtain would you choose?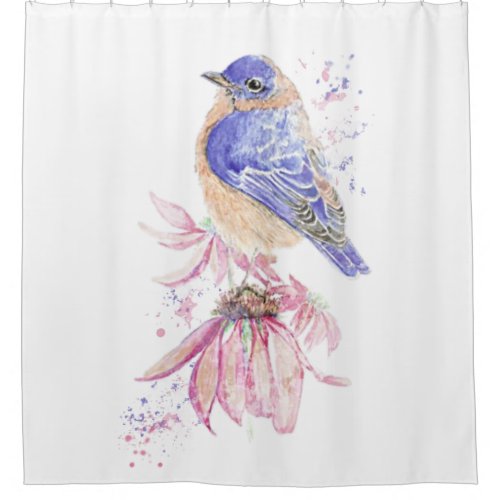 Watercolor Bluebird Garden Bird Animal Nature Art Shower Curtain

Eastern Bluebird in Snow – Original Photograph Shower Curtain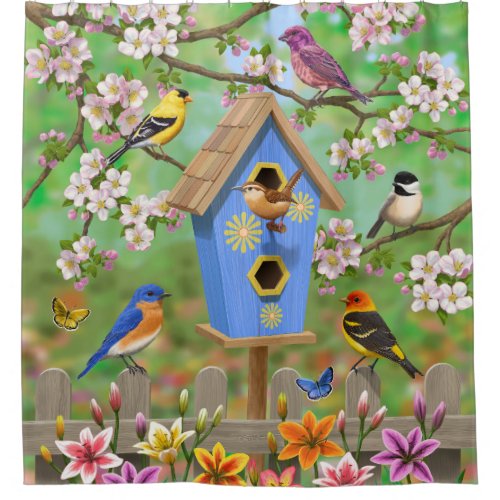 Songbirds Lily Garden Birdhouse Shower Curtain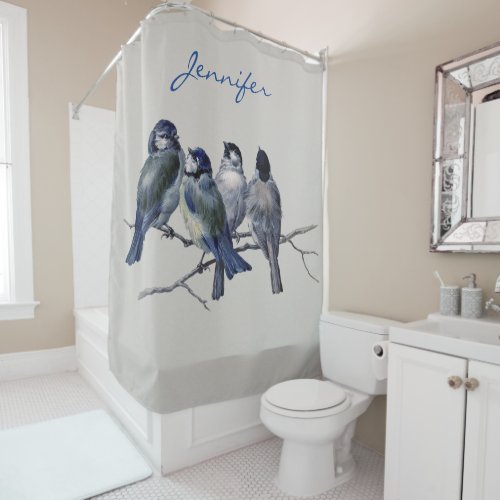 Lovely Blue and Gray Birds on a Branch Vintage Shower Curtain

Eastern Bluebird Bath Towels and Bathmats
Pretty linens are always a boost and bluebird bath towels
and bathmats are a joy indeed.  Choose at least one nice towel for your new bathroom.
3-Piece Birds Butterflies Bathroom Set
Bright Eastern Bluebird Flower
Migrating Bluebird Hand Towel
Premier Songbirds Collection
Bluebird Night Lights and Switchplate Covers
Nightlights are a necessity in our house and I do enjoy finding one to match my room themes.   I may even add a happy bluebird nightlight
in the bedroom.
Night Light, Bluebird
Night Light, Bluebird Welcome
Eastern Bluebird Print Switch Plate
Switch Plate Outlet Cover
Bluebird Wall Decor for the Bathroom
Blue Bird Wall Decor Art
Miaoquhe Bluebird Watercolor
Bluebirds Singing a Song
Nothing but Blue Skies All Day Long
Check Out Other Related Posts On Webnuggetz