Business Cards for Writers
Freelance Writers, Editors and Online Writers Need Business Cards
Writers meet writers, editors and other people who might someday provide a writing opportunity. Having a business card with contact information is important in looking professional and sure beats writing your phone number and e-mail address on a crumpled scrap of too-easily-lost paper.
Even if you don't consider yourself a "professional" writer, it's good to have a card. Those who write as a hobby can use a writer's business card to give out at writer's meetings and writer's workshops.
I've selected some business cards with themes that appeal to writers. If you plan to design your own card, you can get ideas for a writer's business card from these.
This photo shows my 86 year-old mom at a book signing at the local historical museum
Gail Lee Martin has her own writers cards to hand out when she attends writer's conventions like the Kansas Author Club or has book signings at book stores or museums.
Vintage Typewriters on Business Cards
Choose a Business Card with a Vintage Typewriter
Your writer's card can have a vintage look with an old typewriter. Did you know that typewriters were around back in Mark Twain's day? They were.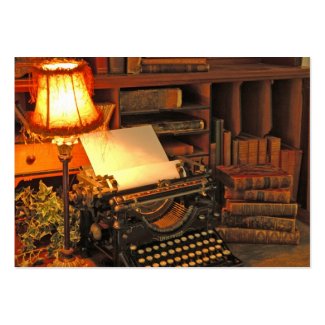 Write on! business card by nb_greenlandMore Info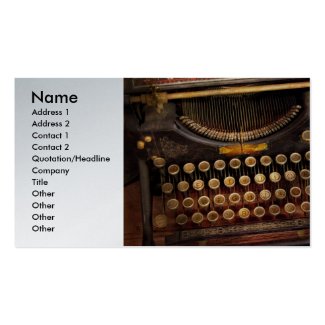 Steampunk – Just an ordinary typewriter Business Card Template by suburbanscenesMore Info
Designing Your Own Business Card – A video on YouTube
You can get cards printed at many places like Office Max or Staples. Vistaprint online is a popular site for getting business cards.
If you want to print your own, get the paper for business cards and print them on your own printer.
Business Card Tutorial – Create Your Own – Photoshop
Avery Business Cards for Inkjet Printers, Matte, White, Pack of 250 (08371)More Info Arcmedia Quickstart Business Card Maker ProMore Info Business Card Factory Deluxe 3.0More Info 25,000 Business Card Workshop 2.0 (Jewel Case)More Info My Business CardsMore Info
Red quill mousepad by scarletquill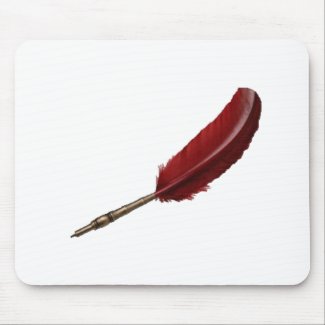 Red quill mousepad
by
scarletquill
Quill Pens on Business Cards
Business Cards with WRITER on Them
Freelance writer business card by nb_greenland
Great Gifts for Writers
Check Out Other Related Posts On Webnuggetz