Celebrate Chanukah with Beautiful Gifts
Celebrate Chanukah (aka Hanukkah) with Beautiful Gifts
Chanukah- aka Hanukkah -is a eight day festival of lights in December. This celebration brightens our darkest month, for Jews and non-Jews alike. The Jewish holiday Chanukah or Hanukkah is a minor holiday in Judaism, but it is well known by all because it is a welcome winter holiday.
There is so much wonder to be had at this season! The Dreidel, the Menorah with the nightly lighting of the candles. You can share this holiday with your family and friends with cards, or gift baskets as well.
Whether Chanukah brings about deepest spiritual feelings in you or it is just a time to play the Dreidel it is a wonderful holiday.
I hope that I have brought you beautiful gifts for yourself or your friends to celebrate this special holiday.
An Original Ceramic Menorah from eBay
Wynter Rosen Friendship Menorah: Original Ceramic Menorah for Hanukkah
I love this Menorah made of children holding hands, so cute.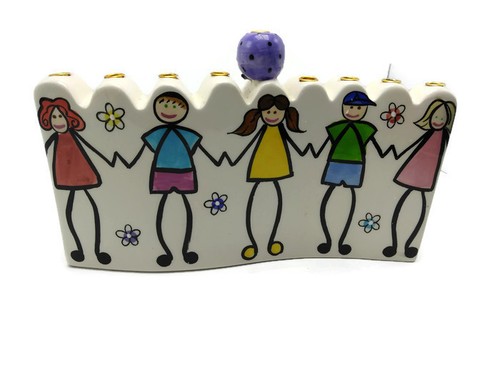 Wynter Rosen Friendship Menorah: Original Ceramic Menorah for Hanukkah

How to Light a Menorah
There is a specific traditional way to light the Menorah, and special blessings that are given each day of Hanukkah.
Traditional Menorahs for Hanukkah
To Celebrate the Festival of the Lights are these gorgeous Menorahs. My favorite is the Kosher Cook menorah because the green blue glass is just so lovely.
The Kosher Cook – Chanukah Candle Menorah – Handmade Glass 'Van Gogh' Style
Ner Mitzvah Canukah Silver Plated Candle Menorah by Ner Mitzvah
Rite-Lite Judaica Polished Silvertone Menorah
& 
Hanukkah Candles
Every Menorah needs candles, and here are some lovely ones of all colors. Some are multi-colored, some purple or blue, some are handmade. Some are made in Israel.
Zion Judaica Hanukkah Candles Dripless Hand Made Fancy Multi Blue Deluxe 5.5
Hanukkah Multi Colored Candles / 44 Per Box Made in Israel
Zion Judaica Hanukkah Candles Dripless Hand Made Tri Color Tone Deluxe 5.5
Chanukah Menorah Candles Blue & White 45 Per Box Made in Israel
Rite Lite Vegetable Wax Chanukah Candles
Zion Judaica Hanukkah Candles Hand Made Purple Elegance Deluxe 5.75
Zion Judaica Hanukkah Candles Hand Made Blue Elegance Deluxe 5.75
& 
Electric and LED Battery Operated Menorahs
There are many beautiful options for Menorahs that have the same beauty as candles with some extra-safety features over wax candles. Electric and LED battery operated menorahs allow for more beauty without having to worry about things like the cat knocking over the candle-operated Menorahs.
Rite Lite White plastic Electric LED Low Voltage Menorah with Blue Bulbs
Zion JudaicaTM Low Voltage Electric Hanukkah Menorah (Pewter)
Menorah – Silver Arch Low Voltage Electric Menorah: The
11″ Battery Operated Lighted LED Blue Star of David Chanukah Hanukkah Menorah
Electric Menorah with White Stone inlay by Israel Gifts
Silverplated Electric menorah with flickering bulbs
& 
An unique Glass Menorahs: Beautiful, this will be a family heirloom
I can just imagine the beautiful glass candles reflecting through the lights of the glass.
Fused Glass Art Menorah by Tamara – Hinder Sea
& 
How are You going to celebrate the Beautiful Festival of the Lights.
This eight day festival of lights that brightens our darkest month that delights both Jews and Gentiles is wonderful for all of us to celebrate.
Beautiful Hanukkah Gift Baskets
These Hanukkah Gift Baskets truly say I love you to family and friends throughout the world.
Gift Basket Village Hanukkah Treasures Kosher Gift Basket

Chanukah (Hanukkah) Fortune Cookies Gift Box | Vanilla Flavor | 8 Pieces Individually Wrapped | Kosher Certified

SALE! Happy Hanukkah Gourmet Chanukah Gingerbread House Kit for Kids and Entire Family, Comes Packaged in FREE Beautiful Hanukkah BAG!

8 Days Of Light Gourmet Hanukkah Gift Basket

Eight Days Of Hanukkah Gourmet Food Gift Basket

Healthy Kosher Hanukkah Basket by Well Baskets

Start with Meaningful Conversations about Hanukkah with The Hanukkah Book of Questions
Besides the fun of Chanukah , it is of course a sacred holiday. This helps your family learn about this holiday in a fun way.
& 
How to Play Dreidel – Chanukah
Playing the Dreidel is one of the most fun parts of Hanukkah. Here is how to play this simple game.
Dreidels – Children's Hanukah Game adds Fun at this Sacred Holiday
Multipet's 6 1/2-Inch Dreidel Hanukkah Plush Singing Dog Toy
Dreidels – 2 pack – Made in USA
Chanukah Large Draydels – Natural Wood, The Dreidel Game
The Dreidel Game – Set of 4 Painted Wood Dreidels
The Most Amazing Musical Light-Up Laser Dreidel for Chanukah/Hanuka Fun Ages 3 & Up!
The Dreidel Game! Classic Colored Wooden Dreidels, 25 Pack (Instructions Included)
Wooden Dreidel-2 pack
& 
Fun and Meaningful Hanukkah Stories and Books for Kids
Hanukkah is a wonderful holiday for children, and there are lots of wonderful children's books for this holiday. You can read these beautiful books with your kids, and have a meaningful and fun experience.
Happy Hanukkah, Corduroy
Daddy Christmas and Hanukkah Mama
Light The Lights! A Story About Celebrating Hanukkah And Christmas
A Confused Hanukkah: An Original Story of Chelm
The Dreidel that Wouldn't Spin: A Toyshop Tale of Hanukkah
Where Is Baby's Dreidel?: A Lift-the-Flap Book (Karen Katz Lift-the-Flap Books)
Hanukkah in Alaska
Mrs. Greenberg's Messy Hanukkah
& 
Celebrate Hanukkah with Cards and Decorations from Zazzle
A Hanukkah Lamp, Ornaments and a Pair of Cuff-links
Blue and Green Bokeh Lights Gold Happy Hanukkah Greeting Card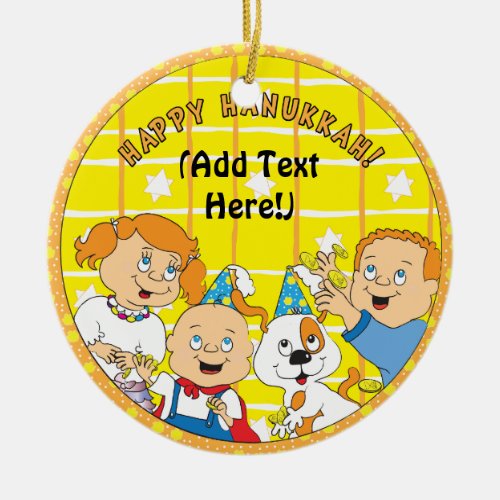 Hanukkah Circle Ornament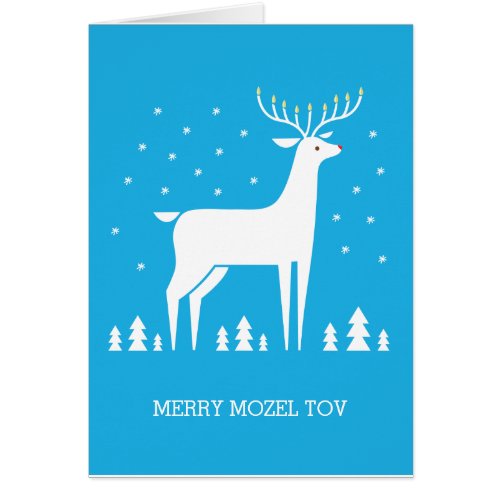 Merry Mazel Tov Greeting Card

Gold and Green Stripe Hanukkah Card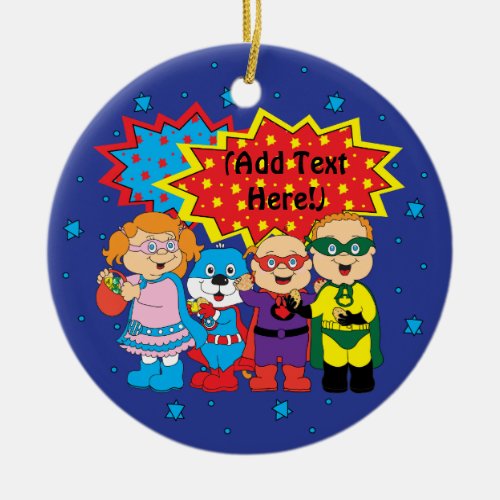 Hanukkah Circle Ornament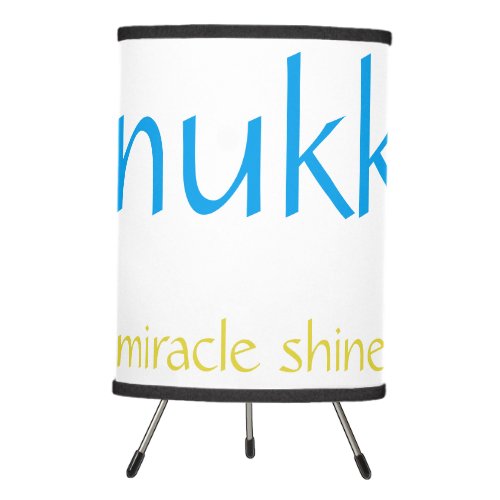 Hanukkah: Let the Miracle Shine in You Lamp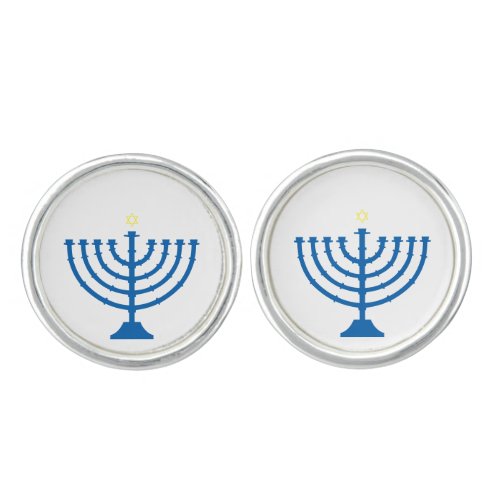 Menorah Lighted by the Star of David Cuff Links Cufflinks

&
Complete Hanukkah Sets: Menorah, Dreidels and More
These sets will give you all you need to celebrate Hanukkah with your family.
Zion Judaica Hanukkah Value Kit – Full Size Solid Menorah 45 Colored Candles 6 Colored Dreidels Sack of Milk Belgian Hanukkah Coins Gelt – All Essentials in 1 Box
Hanukkah Menorah Complete Set – Menorah – Candles – Dreidels – Chanukah Guide
Complete Hanukkah Menorah Set! Menorah – Candles – Dreidels – Candle Magic Stick – Hanukkah Handbook
& 
The Hanukkah Song by Adam Sandler
A light-hearted tribute to this Jewish holiday by comedian Adam Sandler.
A Celebration of Light celebrates a Miraculous Battle
The festival of Hanukah celebrates a time when a small band of faithful Jews defeated one of the mightiest armies on earth the Greeks and reclaimed the Holy Temple in Jerusalem.
They sought to light the Temple's menorah (the seven branched candelabrum) to honor and bless the temple they found only a single cruse of olive oil that miraculously for eight days.
To commemorate and publicize these miracles, the sages instituted the festival of Chanukah.
Whether we celebrate the literal history of the Jewish holiday or the symbolic idea of something small lighting the world, it is true that eight day festival of lights that brightens our darkest month in December for Jews and non-Jews alike.
Check Out Other Related Posts On Webnuggetz