Chicken Marinade Recipe
Greek Style Chicken Marinade Recipe
This is a chicken marinade recipe with a suggestion of flavors from the Greek Islands.  Lemon and oregano give it a Mediterranean zest that you're going to love.  After marinating, cook the chicken on the grill or bake it.  Either way, this chicken marinade recipe makes great tasting chicken.
The purpose of marinating meat is to tenderize it and to infuse the meat with flavor.  If you are in a hurry a quick chicken marinade recipe is to just use a bottle of Italian salad dressing.  It has oil to keep the meat coated and moist, as well as spices to flavor it.  If you want something with a little more complex flavor, try the Greek style chicken marinade recipe I've posted here.
This is a great chicken marinade recipe if you are cooking ahead and want to fill your freezer.  Marinate the chicken as instructed.  Place it in a zipper bag and force the air out.  Place on a cookie sheet and flatten it to freeze.  This will result in a flat package which won't take up much room in the freezer.
Marinating is a great way to tenderize and add flavor.  It's good to vary the menu now and then so your family doesn't get tired of eating the same things all the time.  This chicken marinade recipe will help you do that.
Greek Style Chicken Marinade Recipe
Ingredients for Greek Style Chicken Marinade Recipe
3 tablespoons fresh lemon juice (bottled may be substituted)
3 tablespoons olive oil
2 teaspoons brown sugar, packed
½ teaspoon oregano
½ teaspoon black pepper
¼ teaspoon garlic powder
Preparing Greek Style Chicken Marinade Recipe
Do not use foil or a metal container for marinating.
Place the chicken in a glass bowl or a big zipper bag.
Pour in the marinade.
If it's in a bowl, cover with plastic wrap.
Place it the fridge for at least 2 hours.  Overnight is better.
Turn it frequently so all surfaces of the meat come in contact with the marinade.
Bake or grill as usual and enjoy!
Recipe Binders for Your Chicken Dinner Recipes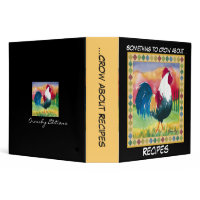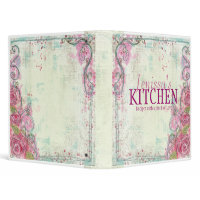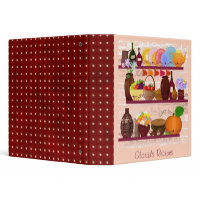 Don't see a binder here that you like? Just click on the banner below and choose from the thousands of binders available in the Zazzle marketplace. It's a pretty certain thing that you'll be able to find a binder that you like. Recipe binders are really great for organizing your recipes.

Check Out Other Related Posts On Webnuggetz