Child Proof iPad Mini Cases
Protective Kids Cases and Covers For iPad Mini
The Apple mini iPad is a wonderful educational gadget for children of all ages. There are apps for toddlers and pre schoolers to learn phonics and school age children can improve their math and reading skills. The smaller 7.9 inch size makes it a very kid friendly tablet when it comes to playing games. Children are better able to hold it and want to take it with them wherever they go. If you are looking for a gift for a little techie who loves to take his iPad mini with him everywhere he goes, get him a cool case for tablet.
Browse below for child proof iPad mini cases. I have featured these based on favorable reviews by parents.
Kid Proof iPad Mini Case with Handle
The Fintie Casebot Kiddie Series case is made of EVA foam which is lightweight and soft. It has a nice grip so will not slip out of a child's hand easily. The sides are raised to keep the display screen safe if the device is laid face down. Kids can use the handle to carry their tablets or convert it to a stand for face time and hand free video watching.
i-Blason has a similar case but I like this one better because there are awesome colors to choose from. Besides the usual pink, blue, green, and orange, you have a choice of purple, yellow, red and magenta.
Fintie iPad mini 3 / iPad mini 2 / iPad mini Kiddie Case With Handle EVA Foam Shock ProofCheck Price
i-Blason ArmorBox Kido Series for iPad Mini 3, iPad Mini, iPad Mini with Retina Display Kid Friendly (Green)Check Price
HDE Kids Shock Proof Steering Wheel Case with Stand for iPad Mini / Mini 2 / Mini 3 / Retina (Red)Check Price
iPad Mini Cover for Baby and Toddler
Speck Products iGuy Protective Case for iPad mini – Grape PurpleCheck Price
Babies and toddlers can carry their tablet around the house by holding the iGuy's soft squishy hands. The Speck iGuy case is a fun free standing case which means small children can prop the tablet on a flat surface and watch their movies from a distance. This is great especially when there are multiple children using the iPad and everyone wants to hold it. Please note it stands up in landscape mode only.
Its well padded and made of dense EVA foam to protected the iPad mini if dropped. Young kids cannot get to the charging port easily which I think is a good idea. As other parents have mentioned, it has a strong odor when you first get. So I suggest you order it ahead of time and let it sit in open space for a few days to dissipate the smell. You can then wrap it up as a gift so its ready for use when the child opens it. This case comes in these bright kid loved colors : mango, grape purple, chili pepper red, and lime green.
Mini iPad Cover by BobJ
BobjGear protective tablet cover – for iPad mini, iPad mini Retina and iPad mini 3 (Terrific Turquoise)Check Price
These are one of the best cases for children and adults as well. They are used in schools and are made of thick food grade silicone that absorb shock during fall. I would recommend this if you are getting a cover for a very young child who has a tendency of putting things in his mouth. It can be washed with a mild soap and water so it will last longer too. You may also like that the sides extend about 1/4″ to protect the screen during a drop. There are many cool kid friendly colors to choose from : Playful Purple, Batfish Blue, Outrageous Orange, Gotcha Green, Rockin' Raspberry, and Bold Black.
Fun Kid Proof Cover
HHI iPad Mini 3, iPad Mini Retina Display and iPad Mini Kids Fun Play Armor Protective Case – YellowCheck Price
This silicone cover has extra large rounded corners for little hands to hold on to their Apple tablets. The raised edges on the front will keep the screen safe when the child places the device face down. One parent stated that it protected her tablet when dropped on wooden floor. You can pick from these colors : Black, Purple, Yellow, Orange, and Blue.
Kid Tough Cases
These hard shell covers are suitable for children ages 6 and up. Although they add some bulk to the device it is still a better choice especially if children take their tablet to school.
i-Blason ArmorBox Series 2 Layer Kids Friendly Hybrid Protection Case for 7.9-Inch Apple New iPad mini with Kick Stand (iPadMini7InchArmorbox-Pink/White)Check Price
This will appeal to both kids and adults. Just like the ArmorBox stand (below) this too has all necessary holes cut to keep the mini iPad functional. The kickstand works in both horizontal and vertical positions.
i-Blason ArmorBox Stand Series For Apple iPad Mini 3, iPad Mini, iPad Mini with Retina Display 7.9 Inch Kick Stand Case (Multi Color) – BlackCheck Price
A 2 part case with impact resistant inner shell and soft outer silicone cover with top and bottom textured for added grip. Parents have compared this with the Otterbox case. Its available in these two tone colors : green/white, pink/white, magenta/black, blue/white or all black and all white.
Tough cases with built in screen protectors are perfect for adventurous kids who like the outdoors or boys and girl scouts who take their iPad mini to camps. They offer excellent protection from drops, bumps and shocks. All ports are covered keep moisture and dust out. Food and liquid splashes wipe off easily but these are not waterproof.
These will make great gifts for new moms and dads who want to baby proof their Apple tablet.
Gumdrop Cases Drop Tech Designer Series Case for Apple iPad mini and iPad mini Retina Display, Orange/BlueCheck Price
Fintie iPad mini 3/2/1 Case – Rugged Unibody Hybrid Full Protective Cover with Built-in Screen Protector and Impact Resistant BumperCheck Price
Pepkoo Ipad Mini 1& 2 Case Plastic Kid Proof Extreme Duty Dual Protective Back Cover with Kickstand and Sticker for Ipad Mini 1&2Check Price
Personalized Cases
For a unique gift, choose a personalized case or cover. Zazzle.com has a wide variety to choose from. You can use your own pictures and text or choose from the many designs available designs on the website.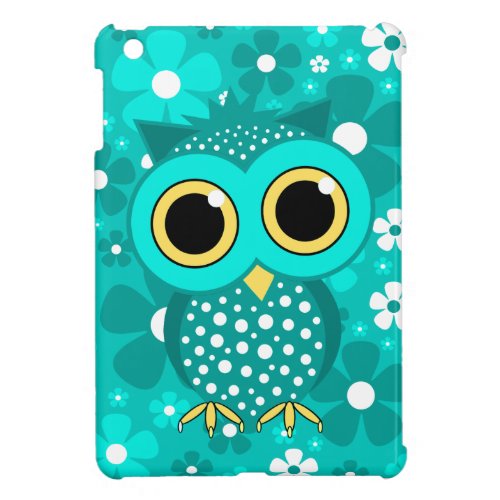 turquoise flowers and owl iPad mini cases

Trendy Chevron Pattern with Personalized Name iPad Mini Cover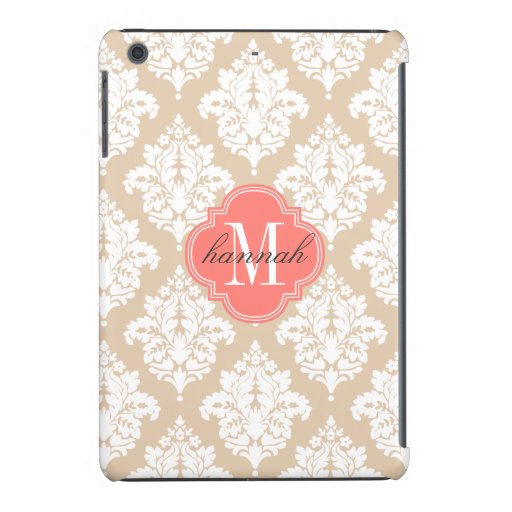 Elegant Linen Beige Damask Personalized iPad Mini Cover

Check Out Other Related Posts On Webnuggetz