Christmas Cookie Recipes
My Favorite Christmas Cookies
Baking cookies for Christmas has been a long-time family tradition for me. Of course these cookies are good any time of the year, but Christmas and cookies just go together, don't you think?
Every year my mom and I baked the sugar cookies, peanut butter with kisses, raspberry almond, and on occasion some others. Plus my mom made the best fudge in the world!
Let me know if you try these recipes and how they turn out for you!
Merry Christmas and happy eating…
All images here are from Wikimedia Common Use Photos unless otherwise noted.
Peanut Butter Kiss Cookie Recipe
INGREDIENTS:
1 cup brown sugar
1 cup white sugar
1 cup peanut butter
2 cups flour
1 1/2 sticks margarine
2 eggs
2 tsp. baking soda
INSTRUCTIONS:
Preheat oven to 375F. Cream sugar and margarine. Add peanut butter and eggs. Sift baking soda and flour, and add to mixture. Roll into 1″ balls. Bake for 10 minutes on an un-greased cookie sheet.
While those are baking (or before you begin mixing), take wrappers off of Hershey's Kisses.
After the 10 minutes is up, take cookies out of oven and place one Hershey's Kiss on top of each cookie (press it down very gently). Place back in oven for 1 minute (possibly only 30 seconds…just until each Kiss softens slightly).
Let cool well before enjoying.
This makes 3-4 dozen depending on what size balls you roll. I usually roll about a 2″ diameter ball, and these will make approximately a 3″ cookie.
Almond-Raspberry Cookie Recipe
INGREDIENTS:
1 1/2 cups sifted all-purpose flour
1 Tbs. unsweetened cocoa
1 tsp. cinnamon
3/4 cup sugar
1/2 cup ground unblanched almonds (we never used these and the cookies were still delicious)
1 Tbs. grated lemon peel (we also never use this)
1/2 cup butter or margarine
1 egg, slightly beaten
1/2 cup raspberry jam (we always use preserves,and the seeds look pretty in the center of the cookie).
1 egg yolk
INSTRUCTIONS:
1. Sift flour, cocoa, cinnamon, and sugar into medium bowl; stir in almonds and lemon peel.
2. Add butter; cut in with pastry blender or 2 knives until mixture is like coarse corn meal.
3. Stir in egg, mixing with hands until dough holds together.
4. Refrigerate, covered, 1 hour.
5. Preheat oven to 375F.
6. On lightly floured surface, roll half of dough 1/8″ thick. With floured 2″ oval, scalloped or round cookie cutter (you can also use a drinking glass and make them larger if desired).
7. Using spatula, place, 1″ apart, on un-greased cookie sheets. Spread each cookie with 1/2 tsp. raspberry jam, 1/4″ from edge.
8. Roll out remaining half of dough; cut out cookies. With 1″ cutter (or the top of an open medicine bottle), cut out centers to make rings. discard centers.
9. Place rings on top of jam-covered cookies.
10. Brush tops lightly with egg yolk beaten with 2 Tbs. water. optional
11. Bake 10-12 minutes, or until golden-brown. Remove to wire rack; cool completely.
This makes about 20 cookies, if you make them 2 1/4″ diameter, so you might consider doubling the recipe.
Sugar Cookie Recipe
This is the best sugar cookie recipe in the world…I'm not kidding!
INGREDIENTS:
2 sticks margarine
1 cup sugar
3 eggs
3 1/2 cups flour
1 tsp. baking soda
2 tsp. cream of tarter
1 1/2 tsp. vanilla
INSTRUCTIONS:
Cream margarine and sugar. Add eggs. Add dry ingredients. Add vanilla. Chill dough for at least 2 hours (covered). Roll out and cut with desired cookie cutters on a generously floured surface. Bake at 375F, 8-10 minutes (on un-greased cookie sheet). Bake longer if you make cookies somewhat thick.
MAKES ABOUT 5 DOZEN
For FROSTING: Simply put some powdered sugar in a bowl and add a few drops of water with food coloring, if desired, then spread on cooled cookies and allow to dry. If frosting gets too thick while you are decorating cookies, simply add drops of water until you get the texture you want.
Swedish Butter Cookies Recipe
The Thinner the Better
INGREDIENTS:
2 sticks butter
3/4 cup sugar
1/2 tsp. vanilla
1/2 tsp. white vinegar
1/2 tsp. baking soda
1 1/2 cups flour
INSTRUCTIONS:
Preheat oven to 325F. Cream butter and sugar together for 15 minutes. Then add remaining ingredients. Roll into small balls and place on un-greased cookie sheet (my suggestion is to flatten the balls, so the cookies will be thinner…experiment with flattening one and leaving one rolled, and see which one you prefer).
Bake for 10-15 minutes.
*I don't know how many this makes.
(SORRY…I couldn't find a free photo to use here). You can do a Google search for images and see what they look like.
No Bake Cookies Recipe
INGREDIENTS:
2 cups sugar
1/2 cup cocoa
1/2 cup margarine
1/2 cup milk
1/4 tsp.salt
Have the following ready in large mixing bowl…
1 tsp. vanilla
2 1/2 cups quick oatmeal
1/2 cup peanut butter
1 1/2 cup raisins (may be omitted, if so use 1/2 cup extra oatmeal).
INSTRUCTIONS:
Boil the first set of ingredients together in a large saucepan and bring to a boil and boil for one minute, stirring constantly.
Pour the boiling fudge mixture over the dry mix, and stir well. Pour into 9 x 13 greased pan and let cool for one hour. Cut into squares. Work fast as this hardens quickly. (Another option is to drop spoonfuls on a greased cookie sheet, so you'll have round cookies).
Peppermint Pinwheel Cookies Recipe
INGREDIENTS:
2 1/2 cups all-purpose flour
1/2 teaspoon salt
1/2 teaspoon baking powder
1 cup unsalted butter, softened
1 cup sugar
1 egg
1/2 teaspoon vanilla extract
1 teaspoon peppermint extract
1 teaspoon red food coloring
Powdered sugar, for rolling out dough
INSTRUCTIONS:
Sift together the flour, salt and baking powder and set aside.
Cream butter and sugar together. Add egg and beat until mixed. Add vanilla and peppermint extract. Gradually add dry mixture, beating until thoroughly combined. Remove half of the mixture from the bowl. Add food coloring, beating until fully combined. In waxed paper, roll out dough to form a large rectangle, about 1/4-inch thick. Repeat this step with the other half of uncolored dough with no food coloring. Refrigerate for 2 hours.
Tear out 1 sheet of waxed or parchment paper. Sprinkle the surface of the paper with powdered sugar to prevent sticking. Very carefully, slide the red dough on top of the white dough. Trim edges if uneven and patch if necessary. Roll dough into a log, creating a swirl effect. Place the dough back in the refrigerator and let chill for 2 hours.
Preheat oven to 375 degrees F.
Slice the dough into 1/2-inch slices and place on a parchment lined sheet tray about 1-inch apart. (Optional) You can place a lollipop stick about 1-inch through the flat side of the dough or simply bake without a stick. Bake for 8 to 10 minutes. Remove from oven and let cool on a wire rack.
Image Credit: by Rochelle Hartman on Flickr… http://www.flickr.com/photos/tinfoilraccoon/320140484/
Christmas Aprons
These adorable Christmas aprons are perfect for the holiday season! Wear them yourself, or buy them for family and friends.
Happy Christmas tree :) Apron

Red and Green Stripes Apron

Happy Christmas penguin in love :) Gift Tags Apron

Snow Show Green 2 Apron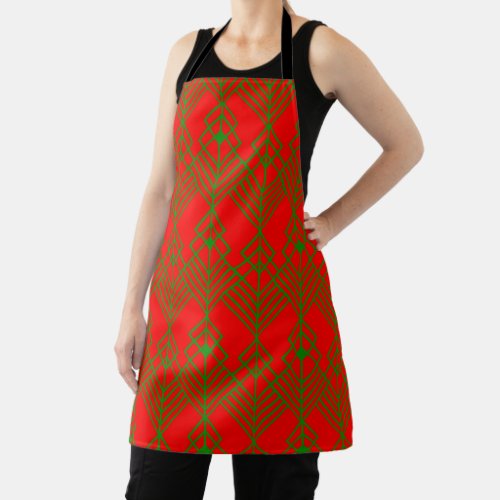 Art Deco Christmas Apron

Snow Show Blue 1 Apron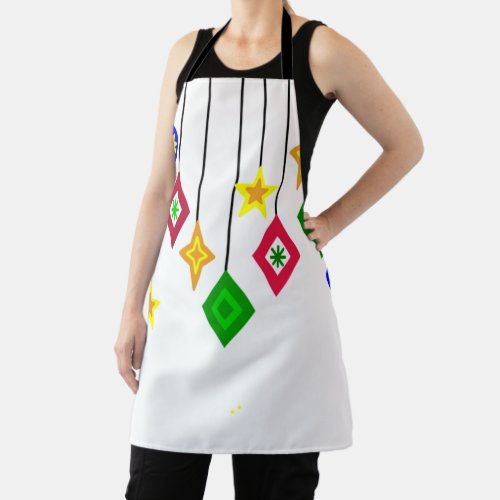 Christmas Ornaments Apron

Candy Canes Apron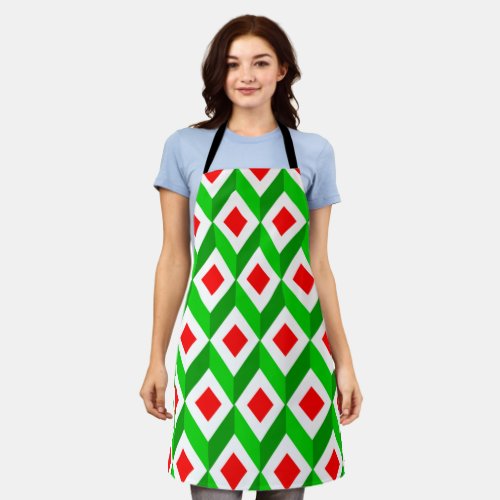 3D Cubes Christmas Apron

Christmas Joy Apron

Happy Christmas penguin in love :) Apron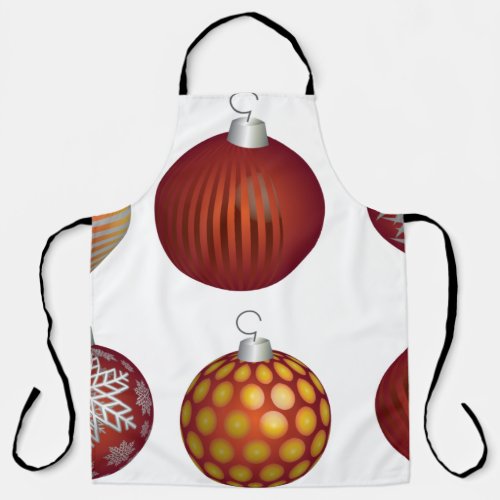 Christmas holiday ball decoration apron

Happy Christmas Poster Apron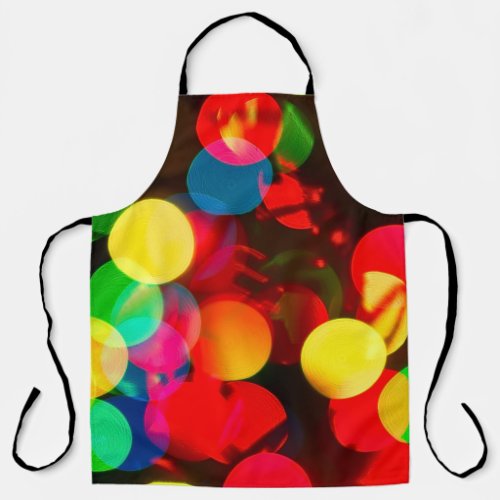 Assorted-color bokeh lights apron

CHristmas tree All-Over Print Apron

Check Out Other Related Posts On Webnuggetz