Christmas Craft Ideas
Making Simple Christmas Crafts
It is always fun to make crafts around the holidays, and Christmas crafts are no exception. With so many different symbols for this time of year, it is not difficult to come up with ideas on what to make. Bead and pipe cleaners are easy to use materials that can be transformed into many different Christmas related items. They are so simple that even children can enjoy this type of holiday craft.
In order to create these crafts, you first need a few different kinds of beads. Make sure to choose the larger ones that a pipe cleaner can easily fit through. There are two common types of beads that work well for Christmas crafts. One is the basic round beads, and the other is propeller beads, which have 3 rounded bumps coming from the center where the hole is located. You can also use Christmas beads on ornament projects, jewelry gifts, and so on.
The first craft you can have fun with using beads and pipe cleaners is a candy cane. For this, you will need lots of red and white beads. It is suggested that you use a red or white pipe cleaner as well, but this is not required since you will see very little of it in the finished product. Thread the beads onto the pipe cleaner, alternating between red and white. Bend the ends of the pipe cleaner to secure the beads. Slightly bend on end of the beaded pipe cleaner to create the hook of the candy cane.
Another holiday craft project you can do is making wreaths. Wreaths are some of my favorite Christmas decorations. When you are finished, the end result of these Christmas crafts can be hung on the tree as an ornament, or make large ones for your walls and doors. Thread beads either in a pattern of red, green, and white, or just two colors if you prefer. Leave ample room at each end to make the bow at the top of the wreath. When you are finished stringing beads, twist the two ends together right where the beads stop. Then loop both ends of extra pipe cleaner down to the twist to create the bow.
If you have white beads and pipe cleaners, you can use them to make snowflakes. Twist two pipe cleaners together in the center to form an X shape. Take a third pipe cleaner and twist it where the first meet, so that you have six 'arms.' Thread each arm of the snowflake with the white beads. Bend each end of the pipe cleaner down to hold the beads in place, except for one end. This extra end can be looped and twisted so that it can be the hanger if you want the snowflake to be an ornament.

Christmas Beads and Pipe Cleaners
There are so many things you can make that include pipe cleaners. Every school and child care center usually have lots of these on hand for crafts. You need them in your home crafting area, too!
Roxy Jewels – BIG LOT 24

Christmas 20mm Bubblegum Bead 50 Piece

Fiona SUP-11-3 7-Inch Beads Strand, Snow

Housweety 20 Mixed Silver Plated Enamel

Lot of 50 Fun Express Glass

Glass Crackle Bead Christmas Set-RED, GREEN

100 Light Bulb Beads – Christmas

Caryko Striped Chenille Stems Pipe Cleaners,

Chenille Stems, Pipe Cleaners, Christmas Multi,

Gleader6mm x 12 inch Pipe Cleaners

Christmas Pipe Cleaner Value Pack for

Darice 1084-19 8-Piece Crazy Stems for

&
Christmas Craft Ideas
The books below will offer you fun and easy craft ideas for Christmas using a variety of materials.
Christmas Craft Books
Get the entire family involved in making Christmas decorations and/or gifts for the holidays. These books will show you step-by-step ways to create beautiful masterpieces that everyone will enjoy. Make special memories for your children when you sit down with them and get creative!
Homemade Christmas Gifts: 14 Gift Ideas

The Ultimate Christmas Book: Over 240

Glitterville's Handmade Christmas: A Glittered Guide

16 Angel Crafts to Make: Homemade

Half Yard Christmas: Easy sewing projects

Country Living Christmas Joys: Decorating *

Have Yourself a Very Vintage Christmas:

Artful Christmas: 30 Elegant Craft Projects

A Granny Square Christmas

&
Merry Christmas and Merry Craft Making!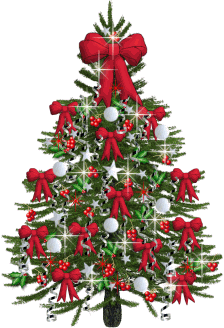 More from This Author
Check out my websites, and web pages, and see the books I've written. Click on Margaret's Gems
Check Out Other Related Posts On Webnuggetz