Coco from Pixar
Coco from Pixar
One of the most enjoyable memories of this summer was watching Coco from Disney and Pixar with my adult son. While I unfortunately did not see it on the big screen, I still loved seeing it in my living room.
Coco is an enchanting tale that mixes Mexican culture especially in regards to the Day of the Dead, as well Mexican music and dance.
The tale is of a little boy – Miguel – who is a born a musician in a family where it is forbidden. There is a story there of course: Miguel's great-great-grandfather, a dashing musician walked out on the family to pursue music.
This left the family behind to live their lives as simple shoemakers. The huge hole that the loss of the father created caused so much pain that Miguel's abuelita (grandmother) forbids him or any of the rest of the family of ever enjoying music.
The movie makers worked hard to create true to life magic. They filmed a working cobbler to provide the basis of Miguel's family's shoe shop, as well as checking with Mexican guitar makers for the guitars.
Part of the fun was that Pixar is located close to our home, and my son knew one of the animators as a fellow classmate. I got to see how artists from his school created something so well-known and timeless!
Day of the Dead is the Mexican equivalent of Halloween. It is full of mystery and culture. And now every Day of the Dead I know I can celebrate it by watching Coco from Pixar.
Bring Coco To Your Own Home
Coco (DVD 2018) Animation Family Adventure

CoCo: Lovely Movie for Kids and Adults
I found Coco to be delightful in so many ways. It is perfect to teach about Mexican culture, great for this time of the year with Day of the Dead, and just such a family movie.
It is so rich and artistic that it is a pleasure to watch.
Coco: Coloring Book for Kids and Adults (Disney/Pixar)
Coloring is one of the favorite activities of many children. There are lots of grownups who love coloring books too!
These coloring books are an excellent way to learn the characters and the culture behind Coco.
Coco: Coloring Book for Kids and Adults (Disney/Pixar), Activity Book (Exclusive high-quality Illustrations 2017)
Coco: Coloring Book Disney Pixar for Kids and Adults
10 Things You might Not Notice on first Watching Coco
Coco is so rich, that it might take several viewings to really see all that there is to see!
Disney/Pixar Coco My Busy Book
A Book and Toys in One!
An engaging storybook and toy in one activity kit! My Busy Books offer full-page illustrations, a story, 12 figurines, and a playmat that bring the characters to life and ignite your child's imagination. 3 years and up.
I think this was be an excellent toy: it is rare to get a book and a set of toys as well.
Coco Playsets
Here are two excellent Coco playsets. They show scenes from the movies, as well as the characters.
Disney Coco Mini-Figure Playset and Collector Case
Coco Deluxe Play Set Nine Piece Set
Coco Book
Miguel and the Amazing Alebrijes (Disney/Pixar Coco) (Pictureback(R))
Disney and Pixar asked a Tucson Author Mother and Son to create a created a lovely book. I envy this mother! Pixar and Disney asked her to create a book from the movie, and she got to write it while her son illustrated it!
Things only Adults Notice in Coco
Los Posadas: another Mexican Holiday special for Children
This one is for Christmas Time
In Mexico, the journey of Joseph and Mary from Nazareth to Bethlehem is celebrated. Mary needed a safe refuge to deliver precious baby Jesus. All across Mexico, Las Posadas will be celebrated by children as a special holiday.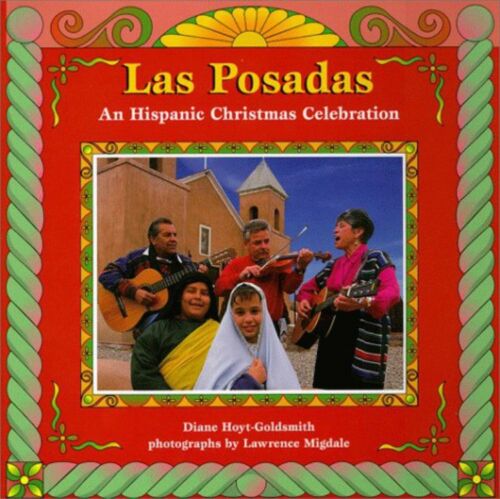 Las Posadas : A Mexican-American Christmas Celebration by Diane Hoyt-Goldsmith

Las Posadas – English and Spanish Edition

The Night of Las Posadas (Picture Puffin Books)

Coco from Pixar
Guaranteed to Be one of Your Family's Favorites
People have different tastes in movies, so it not often that you can suggest a movie that almost everyone will love.
But such a movie is Coco – full of music, family love and great art.
For this Halloween – and Day of the Dead – Coco is a wonderful choice.
Check Out Other Related Posts On Webnuggetz