Coloring books for Adults: Meditative, Educational, Artistic and Just Fun
Coloring books for Adults: Meditative, Educational, Artistic and Just Fun
Coloring books for adults are not a new idea, but in the last few years they have exploded in popularity and variety. You no longer have to stop coloring when you graduate from grade school!
Some coloring books are meditative: based on the ancient Buddhist principles of the mandala. Many grown-ups find that coloring is so relaxing and healing , and even deeply spiritual. Indeed you will find spirituality of all kind shown in adult coloring books.
Adult coloring books are also very instructive and educational . The Anatomy Coloring Book was one of the first educational coloring books, and there actually are coloring books for all kinds of difficult materials.
And a lot of adult comic books are just fun. Whether it is biting satire or light humor, you can find amusement in coloring books.
I was amazed at the incredible variety of coloring books for people who are way past the age of grade school: adult coloring books truly are a treasure.
Fine artists even make coloring books!
No longer a little kid's craft – you can now find coloring books that are where talented artists show their wares. It is amazing the amount of talent who show their wares through adult coloring books: graphic artists, illustrators, video game artists, animators, cartoonists, fine artists, and photographers, street artists. If you want fine art you do not have to go to a museum – you can just check out an adult coloring book!
Fine Art in Coloring Books
You can start your art education with coloring books. There are all kinds of art books available from a primer on the Italian Renaissance to niches such as nature prints of old.
The Art of Nature Coloring Book: 60 Illustrations Inspired by Vintage Botanical and Scientific Prints
Dover Masterworks: Color Your Own Italian Renaissance Paintings (Adult Coloring)
French Baroque and Rococo Fashions (Dover Fashion Coloring Book)
Venetian Masks Coloring Book For Adults: Unique Floral Tangle Venetian Mask Designs (Floral Tangle Art Therapy 5) (Volume 5)
Coloring Books for Adults can Be Great for Young Adults and Even Kids – But Watch Out
Many adult coloring books are perfect for young adults (or even younger) too. For instance, the science or history books can really help out.
But be careful! Some adult coloring books talk about sex in fun ways or use profanity.
Be sure that your gift giving is appropriate.
Steampunk is a Whole New Niche for Artistic and Scientific Types
Welcome the Steampunk Coloring Books
Creative Haven Steampunk Designs Coloring Book (Creative Haven Coloring Books)
Steampunk Women Coloring Book for Young Adults: 35 High Quality Designs about Women in Steampunk Style + 5 Extra Pages (Flower Mandala, Christmas Doodle, Valentine etc.)
Steampunk Fantasy: Adult Coloring Book
Steampunk Coloring Book 1 (Volume 1)
Steampunk Ladies – Vintage Women Fashion Coloring Book: Steam Punk Style Retro Technology Design Scenes – For Adults
Educational Coloring Books for Adults: The Physical Sciences Made Easier
Anatomy through Zoology, and lots in Between
Most of us are visual learners, and coloring books can make the sciences much easier to learn and retain.
I wish I would have had these books in my high school chemistry class – saved a lot of tears.
It is amazing how much easier it is to learn something hard like anatomy if you get to color! Or easier to retain. I recently purchased an anatomy coloring book to refresh my knowledge: it has been a long time since nursing school!
The Botany Coloring Book
The Biology Coloring Book
The Anatomy Coloring Book
The Zoology Coloring Book
Intro to Chemistry Coloring Workbook
The Marine Biology Coloring Book, Second Edition
SCIENCE Coloring and Activity Book (The World's Most Ridiculously Excellent series)
Geography Coloring Book (3rd Edition)
Adult Coloring Book: Phases of Matter: scientific illustrations expertly composed to help reduce stress, sharpen your concentration, and nourish your creativity
Veterinary Anatomy Coloring Book
Learn History through Adult Coloring Books
Brush up on history of all kinds and all eras with adult color books. This includes wars, but also culture.
The Historical Heroines Coloring Book: Pioneering Women in Science from the 18th and 19th Centuries
Color the Old Wild West Remnants of the Past: A Grayscale Coloring Book for Adults Featuring Ghost Towns, Cowboys, Rodeos, Vintage Wagons, Farming Tools, Steam Railway, Saloons, Horses and More
Story of World War II (Dover History Coloring Book)
National Parks Coloring Book (Dover Nature Coloring Book)
Kings and Queens of England (Dover History Coloring Book)
Color Your Own Patriotic Posters (Dover Art Coloring Book)
Life in Ancient Mexico Coloring Book (Dover History Coloring Book)
Civil War Fashions Coloring Book (Dover Fashion Coloring Book)
Gorgeous Meditative Coloring Books for Grownups by Artist Maria Castro
Just one of the Special artists that create work in Adult Coloring Books
Most of us are over-stimulated by news, and weighed down by daily stress.
Meditation is a wonderful gift.
As beautiful as any meditation are these coloring books. One of my favorite artists in the coloring book niche is Maria Castro. Her high quality adult coloring books are available in both digital or print form.
Color My Moods Coloring Books for Adults, Day and Night Mandalas (Volume 1)
Color My Moods Coloring Books for Adults, Day and Night Garden Mandalas (Volume 2)
Color My Moods Coloring Books for Adults, Day and Night Heart Mandalas (Volume 3)
Color My Moods Coloring Books for Adults, Mandalas Day and Night for BEGINNERS: SPECIAL EDITION / 42 Easy Mandalas on White or Black Background
& 
Some Coloring Book Artists are Following the Long Tradition of Creating Mandalas like Buddhist Monks
Artists like Maria Castro and others use the mandala as a meditative tool – tapping into a long tradition going back centuries.
Holiday Coloring Books
Valentine's Day, Halloween and Day of the Dead, Christmas HolidyaColoring Books
I love holidays. I am like Leslie Knope – and would celebrate a holiday everyday if I could.
That is why this section is so crammed full.
I looked for year round holidays – from Valentines Day to Hanukkah, and holidays that celebrate all religions from Christianity, to Hinduism, or Judaism. Or of course no religion or for when you want to be naughty!
Coloring a special adult holiday themed adult coloring books is a perfect way to celebrate the year as it passes. I have found some great ones for you – my favorites are the Valentines – F$CK Love tongue in cheek coloring book, and the Day of the Dead coloring book and crayon set.
My Valentine: Adult Coloring Book
F*ck Love: The Perfect Antidote to Valentine's Day (An Adult Coloring Book)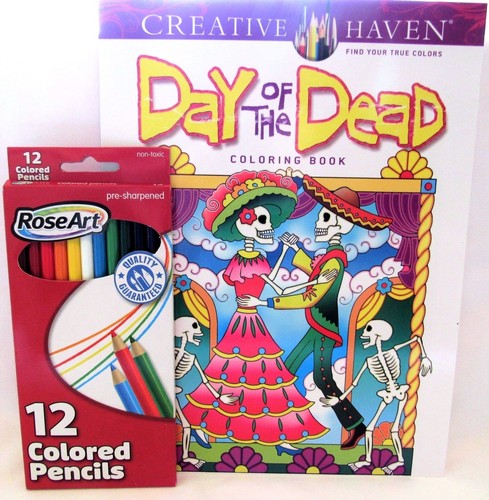 Day Of The Dead Adult Coloring Book Set With 12 ct Pencils Creative Haven
Spooktacular Halloween Adult Coloring Book: Autumn Halloween Fantasy Art with Witches, Cats, Vampires, Zombies, Skulls, Shakespeare and More
The Beauty of Horror: A GOREgeous Coloring Book
Adult Coloring Book: Magic Christmas : for Relaxation Meditation Blessing (Volume 8)
Christmas Adult Coloring Book: A Festive Stress Relief Coloring Book
Happy Everything
Happy F*cking Holidays Naughty Coloring Book: A stress relieving swear word filled adult coloring book
A Jewish Holiday Colouring Book: Oy To The World
My Jewish Holiday Adult coloring Book
Celebrating Hanukkah Coloring Book
India Coloring Book For Adults: An Adult Coloring Book Of Indian inspired Designs Including Henna, Paisley, Mandalas and more (Travel Coloring Books) (Volume 1)
Three Beautiful Adult Coloring Books by artist Lindsey Boylan
Nature Color Books on Black Paper
Do you love fairies? I do, and I love the idea that they are in my garden waiting for me. I think I would love to color in this book.
The second is a beautiful coloring book about gardening, and this is a special garden: the night garden. The artist is Lindsey Boylan. This is meditative and relaxing – a garden that you can enjoy whether or not you have a green thumb. The flowers show up beautifully because of the black background.
Creative Haven Midnight Garden Coloring Book: Heart & Flower Designs on a Dramatic Black Background (Adult Coloring)
Creative Haven Midnight Forest Coloring Book: Animal Designs on a Dramatic Black Background (Adult Coloring)
Creative Haven Sea Life Wonders Coloring Book: Amazing Designs on a Dramatic Black Background (Adult Coloring)
Swear Words and Sexy Coloring Books – For Naughty Grownups
Don't Look at this Part if you are Prone to Blushing!
Face it – probably the best part of being an adult is the sex (and sometimes the swearing.) You will get lots of grown-up relief from these books.
Sweary Skulls: A Spanish Swear Word Coloring Book
I Am Sick of This S**t (Swear and Relax) (Volume 1)
Grimm Fairy Tales Adult Coloring Book
Dirty Housewife Coloring Book: A NSFW Adult Coloring Book of 40 Sexy, Kinky and Dirty Talking Quotes (Sexy Coloring Books) (Volume 3)
Sexy Men Doing Sexy Things: A Sexy Adult Coloring Book
Calm the F*ck Down: An Irreverent Adult Coloring Book (Irreverent Book Series)
Man Candy: An Adult Coloring Book with 30 Hot Men and Pick-up Lines to Calm and Relax
Spiritual, Religious, Biblical Coloring Books
Grow Spiritually and Relax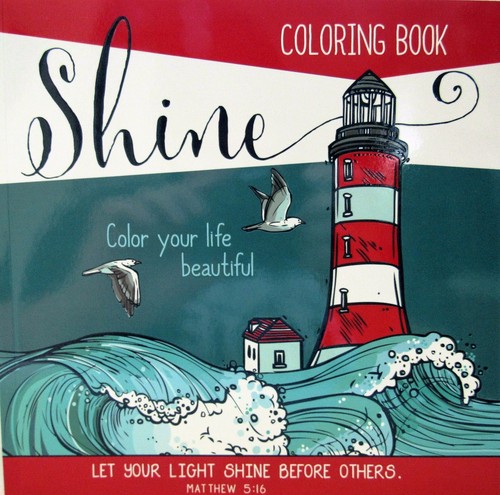 Adult Coloring Book Shine Nautical Spiritual With Bible Verses
Mysteries of the Rosary: A Catholic Coloring Devotional: Catholic Bible Verse Coloring Book for Adults & Teens
Colorful Blessings: Cards to Color and Share
Proverbs in Color: Cards to Color and Share
Spiritual Traditions of India Coloring Book
Hindu Gods and Goddesses Stained Glass Coloring Book (Dover Stained Glass Coloring Book)
The Easy Way to Learn Kabbalah Start Manifesting Immediately Coloring Book This Book is for Everyone Hebrew & Non Hebrew Speaking People 22 … Super Creative Mind of Artist GRACE DIVINE
Whether you Want to Learn, Just have Fun, Express your Artistic Side or Deeply Meditate: Adult Coloring Books are the Answer
I love knowing that you do not have to quit having fun coloring just because you are grownup!
Check Out Other Related Posts On Webnuggetz