Coloring books for Adults: Meditative, Educational, Artistic and Just Fun
Coloring books for Adults: Meditative, Educational, Artistic and Just Fun
Coloring books for adults are not a new idea, but in the last few years they have exploded in popularity and variety. You no longer have to stop coloring when you graduate from grade school!
Some coloring books are meditative: based on the ancient Buddhist principles of the mandala. Many grown-ups find that coloring is so relaxing and healing , and even deeply spiritual. Indeed you will find spirituality of all kind shown in adult coloring books.
Adult coloring books are also very instructive and educational . The Anatomy Coloring Book was one of the first educational coloring books, and there actually are coloring books for all kinds of difficult materials.
No longer a little kid's craft – you can now find coloring books that are where talented artists show their wares. It is amazing the amount of talent who show their wares through adult coloring books: graphic artists, illustrators, video game artists, animators, cartoonists, fine artists, and photographers, street artists. If you want fine art you do not have to go to a museum – you can just check out an adult coloring book!
And a lot of adult comic books are just fun. Whether it is biting satire or light humor, you can find amusement in coloring books.
I was amazed at the incredible variety of coloring books for people who are way past the age of grade school: adult coloring books truly are a treasure.
Valentine's Day, Halloween and Day of the Dead, Christmas HolidyaColoring Books
Coloring a special adult holiday themed adult coloring books is a perfect way to celebrate the year as it passes. I have found some great ones for you – my favorites are the Valentines – F$CK Love tongue in cheek coloring book, and the Day of the Dead coloring book and crayon set.
My Valentine: Adult Coloring Book
Creative Haven Hearts Coloring Book: Romantic Designs on a Dramatic Black Background (Adult Coloring)
F*ck Love: The Perfect Antidote to Valentine's Day (An Adult Coloring Book)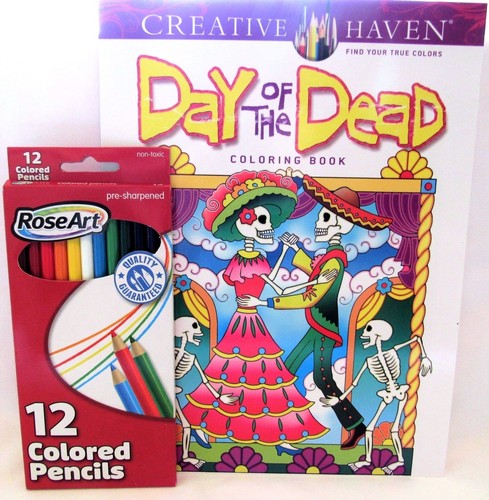 Day Of The Dead Adult Coloring Book Set With 12 ct Pencils Creative Haven

Spooktacular Halloween Adult Coloring Book: Autumn Halloween Fantasy Art with Witches, Cats, Vampires, Zombies, Skulls, Shakespeare and More
The Beauty of Horror: A GOREgeous Coloring Book
Adult Coloring Book: Magic Christmas : for Relaxation Meditation Blessing (Volume 8)
Christmas Adult Coloring Book: A Festive Stress Relief Coloring Book
Gorgeous Meditative Coloring Books for Grownups by Artist Maria Castro
Just one of the Special artists that create work in Adult Coloring Books
As beautiful as any meditation are these coloring books. One of my favorite artists in the coloring book niche is Maria Castro. Her high quality adult coloring books are available in both digital or print form.
Color My Moods Coloring Books for Adults, Day and Night Mandalas (Volume 1)
Color My Moods Coloring Books for Adults, Day and Night Garden Mandalas (Volume 2)
Color My Moods Coloring Books for Adults, Day and Night Heart Mandalas (Volume 3)
Color My Moods Coloring Books for Adults, Mandalas Day and Night for BEGINNERS: SPECIAL EDITION / 42 Easy Mandalas on White or Black Background
& 
Some Coloring Book Artists are Following the Long Tradition of Creating Mandalas like Buddhist Monks
Artists like Maria Castro and others use the mandala as a meditative tool – tapping into a long tradition going back centuries.
Two Beautiful Adult Coloring Books and high quality pencils by artist Lindsey Boylan
Do you love fairies? I do, and I love the idea that they are in my garden waiting for me. I think I would love to color in this book – and the set is so easy because it includes high quality coloring pencils.
The second is a beautiful coloring book about gardening, and this is a special garden: the night garden. The artist is Lindsey Boylan. This is meditative and relaxing – a garden that you can enjoy whether or not you have a green thumb. The flowers show up beautifully because of the black background.
Creative Haven Midnight Garden Coloring Book: Heart & Flower Designs on a Dramatic Black Background (Adult Coloring)
Crayola Colored Pencils, Set of 24 and Dover Creative Haven Enchanted Fairies Coloring Book, Patterns with Flowers & Fantasy Designs to Color for Stress Relieving Therapy!
& 
Some Adult Coloring Books are Just for Fun
Release Your Anger: An Adult Coloring Book with 40 Swear Words to Color and Relax, Midnight Edition
Sweary Skulls: A Spanish Swear Word Colouring Book: Black Background Dia De Los Muertos Sugar Skulls Day of the Dead Adult Colouring Art Therapy
I Am Sick of This S**t
Chicktionary: A Survival Guide To Dating Men: An Adult Coloring Book for Grown-Ups of Designs, Patterns, Animals, Flowers, & Hand Lettering for Stress … Meditation, Relaxation, Zen, Color Therapy)
The Choke Brothers Coloring Book
Memos to Shitty People: A Delightful & Vulgar Adult Coloring Book
Swear Word Coloring Book: Dark Edition: The Jungle Adult Coloring Book Featured with Sweary Words & Animals
& 
Educational Coloring Books for Adults: Learn Geometry, Anatomy or Natural Science the Fun Way
It is amazing how much easier it is to learn something hard like anatomy if you get to color.
The Anatomy Coloring Book
Garden Flowers Coloring Book (Dover Nature Coloring Book)
Cowboys of the Old West Coloring Book (Dover History Coloring Book)
Life in Ancient Mexico Coloring Book (Dover History Coloring Book)
Civil War Fashions Coloring Book (Dover Fashion Coloring Book)
Patterns of the Universe: A Coloring Adventure in Math and Beauty
Divine Patterns of Sacred Geometry Coloring Book: For Intuitive Connection & Mindful Relaxation (Curated Coloring Books
The Botany Coloring Book
The Zoology Coloring Book
Herbs Coloring Book (Dover Nature Coloring Book)
& 
Fine to Far Art Artists Show their Work in Coloring Books
Indeed you can have an art education through coloring books or just explore new graphic arts like steampunk.
Artistic Affirmations, Volume One – I Am (Coloring Book for Adults) (Volume 1)
Creative Haven Steampunk Designs Coloring Book (Creative Haven Coloring Books)
Venetian Masks Coloring Book For Adults: Unique Floral Tangle Venetian Mask Designs (Floral Tangle Art Therapy 5) (Volume 5)
The Art of Nature Coloring Book: 60 Illustrations Inspired by Vintage Botanical and Scientific Prints
Dover Masterworks: Color Your Own Italian Renaissance Paintings (Adult Coloring)
French Baroque and Rococo Fashions (Dover Fashion Coloring Book)
The Wild Women of Steampunk Adult Coloring Book: Fun, Fantasy, and Stress Reduction for Fans of Victorian Adventure, Cosplay, Science Fiction, and Costume Design (Inner Hues) (Volume 1)
& 
Spiritual, Religious, Biblical Coloring Books
Grow Spiritually and Relax
The Mysteries of the Rosary: An Adult Coloring Book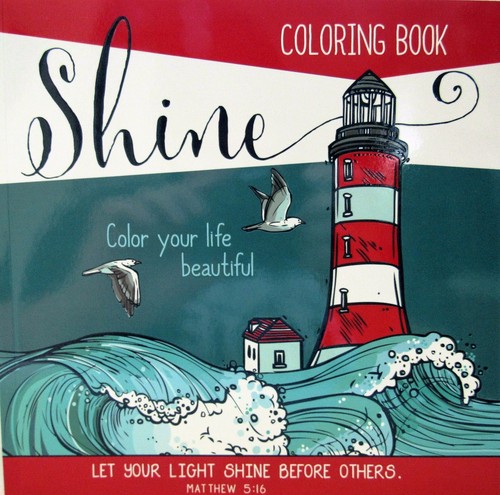 Adult Coloring Book Shine Nautical Spiritual With Bible Verses

Colorful Blessings: Cards to Color and Share
Color the Psalms: An Adult Coloring Book for Your Soul (Color the Bible)
& 
Whether you Want to Learn, Just have Fun, Express your Artistic Side or Deeply Meditate: Adult Coloring Books are the Answer
I love knowing that you do not have to quit having fun coloring just because you are grownup!
Check Out Other Related Posts On Webnuggetz