Computer Desks For Kids
Study Desks For Kids
Children will learn organizational skills from an early age when they have their own special place to do their home work, play games, and read. Nowadays computer /study desks for kids are available in many sizes and cool shapes and colors. You can find desks with open cubbies, with drawers and pull out keyboard trays and small desks that fit in a corner. Some have built in cup holders for little ones to store their crayons and makers in one place.
Below is a selection of kids computer desks for toddlers, young boys and girls and teens. These can be part of their bedroom furniture or your home office.
Small Computer Desk For Child
Standard adult sized desk may take up extra space in your child's room. A small child sized computer desk with enough compartments and shelves will give your child space to work and still leave room for his / her other bedroom furniture like toys chest, book shelf and dresser.
You can opt for a desk with hutch for extra storage above the desk or L shaped desk to fit in a corner for smaller rooms.
34-Inch Child Sized Computer Desk, Yellow and White
Child's Corner Computer / Writing Desk. Lower Shelf For CPU
Child Friendly Computer Desk 36 in x 27in x 54in Easy Assembly
Space Saver Computer Desk Workstation with Mobile CPU Caddy

Kid's Adjustable Ergonomic 47 Inch Writing Desk with Keyboard Tray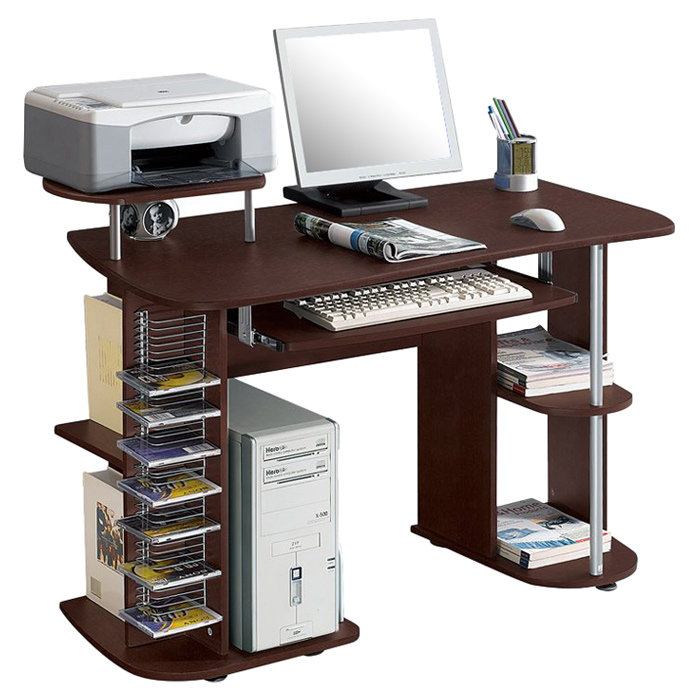 48 inch Student Computer Desk With Raised Printer Shelf Book Cases & CD Rack

Kids Corner Computer Desk
Pewter Finish Corner Workstation Kids Children's Computer Desk
– A small corner desk for kids room
– Pull out keyboard tray. If using a laptop this can be used for keeping folders or a text book while doing homework
– Top shelf to keep a printer, books or picture frame
– 2 side shelves will hold phones, mp3 players, speakers or pencil holders
– Bottom shelf to house a full size CPU
– Measures : 39″ x 24″ x 65″H
– Assembly required
– Chair not included
Corner Desks For Small Spaces
To make the most efficient use of space in your home office or child's bedroom use a corner desk.
Wood Top Small Corner Computer Desk in Pewter and Cherry Finish
Space saving corner workstation with multiple shelves for storage to keep work area free of clutter
Ideal for small rooms or apartment
The wood desktop and steel tubes make it durable and the floor levelers allow you to adjust the desk to stand firmly on carpeted or wooden floors.
Walker Edison Black Glass and Black Metal Corner Computer/Gaming Desk
L shaped black glass corner desk gives your home office a modern look
Very sleek. No drawers, just a keyboard tray and a stand for the CPU – Perfect for gaming
Best selling desk with over 1600 reviews
Computer Ergonomics For Adults and Children
Teach your child the proper posture to avoid computer related injuries. Learn about the importance of having the right size chair, where to position the computer and remind your child and yourself to take frequent breaks while working.
Computer Desks for Teens
For a teenager, the best desk would be the one that not only looks cool in the bedroom but has plenty of space for their laptop or desktop and all their gadgets.
They will need drawers for easy access to textbooks, files and folders. A large work surface is recommended so they can spread out their work and still have room for calculator, pens and pencils, and a desk light if needed.
These desks featured below are fun, functional and have some of the best ratings.
Multifunction Desk For Teenager Room 30-inch H x 48-inch W x 24-inch D

Glass Top Computer Desk with 4 Shelf Metal Bookcase

Contemporary White Computer desk with low hutch for teens

This section is empty.
Double Computer Desk For Kids
Families with two or more children can use a two person computer desk and save on space and budget.
Parents can share these desks when helping with homework and school projects.
Techni Mobili L Shaped Glass Top Double Computer Desk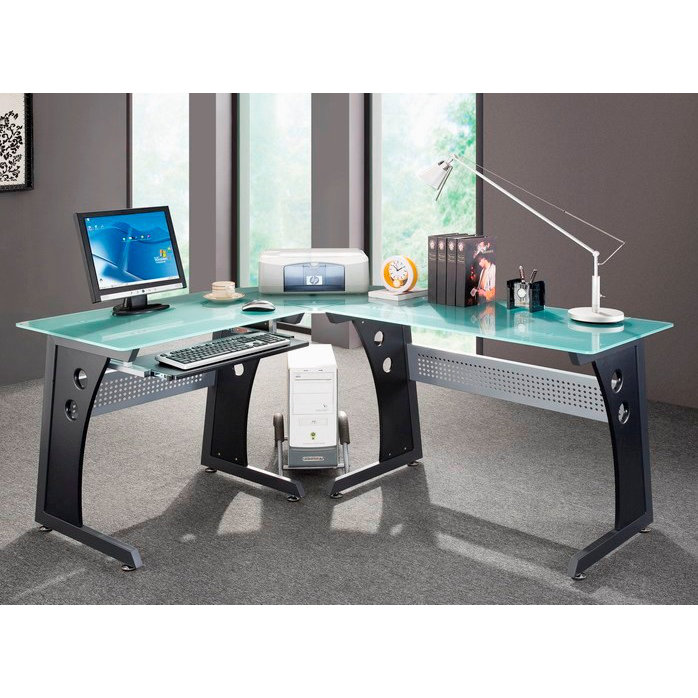 Graphite & Frosted Glass L-Shaped Computer Desk with PC Caddy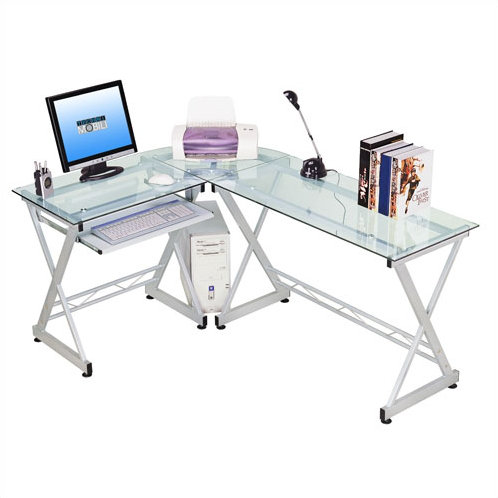 Contemporary Tempered Glass L Computer Desk With Pull-out Keyboard

Check Out Other Related Posts On Webnuggetz