5 Crazy Electronic Gifts for Gadget Lovers
5 Crazy Presents for Electronic Gadget Amateurs
Electronic gifts for gadget lovers will never cease to amaze us. Designers are extremely creative and the number of crazy gadgets sold on the market is simply unbelievable. Electronic gifts for gadget lovers can be given all year long, regardless of the occasion: Christmas, birthdays, anniversaries, celebration of milestones or graduation and more. They can even be wonderful gifts to make ourselves.
Here I'm about to show you 5 incredible electronic gifts for the gadget lovers. They vary in prices but all are extraordinary. Chances are that, in this list of unique presents, you are going to find one that meets the needs of the gadget lover in your life. Or you may just want to get one or more for you.
The Incredible 3D Printing Pen
OMG! Now that's the 3rd dimension!
The 3D Printing Pen – $99.95Buy from Hammacher Schlemmer
If you have an artistic soul and a passion for new technologies, then you will love the 3D printing pen. If you don't think you can build realistic three-dimensional items, then this pen that can draw in 3D will proof you are wrong.
Until today drawing using pens, pencils or any other kind of accessory resulted in a flat two-dimensional piece or work. Moreover, if you wanted to switch colors, you needed to have a full collection of different tools on hand.
With the incredible 3D printing pen, things are entirely different.
Instead of standard ink or paint the material used for 3D printing here is warm thermoplastic. It enables you to create real 3-dimensional pieces or art. With the pen you also receive blueprints to use for creating cool 3D printing designs. With a little training you could "draw" a miniature 3D Golden Gate Bridge with… just a pen!
The thing that makes these creations a reality is that the warm plastic that comes from the pen hardens very fast. Switching colors is also very quickly done with this tool. A long AC cord powers the pen; which heats in a minute max. In the package you will find the pen and 50 colorful plastic refills (10 x black, blue, green, red and yellow).
The 3D printing pen accessories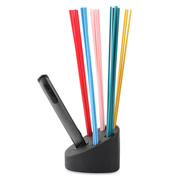 3D Pen Stand for the 3D Printing Pen – $9.95Buy from Hammacher Schlemmer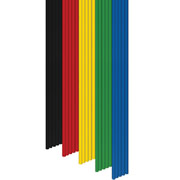 Additional Plastic for the 3D Printing Pen – $14.95Buy from Hammacher Schlemmer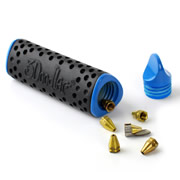 Additional Pen Tips for the 3D Printing Pen – $19.95Buy from Hammacher Schlemmer
The Only Live Streaming Video Camera Pen
For the video amateur that lies in you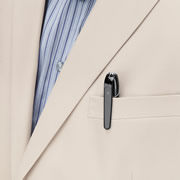 The Only Live Streaming Video Camera Pen – $199.95Buy from Hammacher Schlemmer
It is not science fiction, it is not James Bond but boy this gadget is one you'll love. Most of us have always dreamed of owning a camera that little that it wouldn't be seen by anyone. We've all wanted to have James Bond's spy materials at least once in our life. And here it is. The only Live Streaming Video Camera Pen.
It looks like a pen, it smells like a pen but it is not a pen. Well, actually it is a pen, but it is also a camera. Place the pen in your front pocket and click on the start button. It will capture still and moving images around you.
This Live Streaming Video Camera Pen is an exclusivity from Hammacher Schlemmer. It is able to record 720p videos, which will be sent to your android device through WiFi. The device is able to record up to 113 minutes of video – must have a microSD card (to be purchased separately) for the purpose. And if you're asking is the device records sounds, I can answer yes right away.
The pen is powered by a rechargeable battery with a USB adapter, which is included in the set. The Only Live Streaming Video Camera Pen comes in regular sizes (6″ L x 3/4″ Diam).
Digital Polaroid Camera with Instant Photo Print
A camera that prints photos on demand, no matter where you are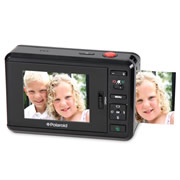 The Digital Polaroid Camera – $279.95Buy from Hammacher Schlemmer
Back to the future… The Polaroid instant print camera was once a highly popular item people would bring along with them every where. This camera would enable us to take pics and print them right away. Well, you can step back to the future with this Digital Instant Print Camera by Polaroid. This one is the perfect crazy electronic gift for a gadget lover and photo amateur.
Features of this Polaroid Digital Instant Print Camera
* In no more than 1 minute you can capture and print your pictures,
* Comes with a 10 megapixels camera and 6x zoom.
* The camera is able to print 2 x 3″ pics once you checked them on the 3″ LCD screen,
* Comes with a photo sticker feature.
What is more is that the Digital Instant Print Camera by Polaroid makes you able to create beautiful videos. A 32 GB memory card (to be purchased separately) allows you to store photos and videos. This pack comes with a charger that powers a lithium-ion battery.
Make sure to have enough photo paper or get additional photograph paper for the 14 MP Digital Polaroid Camera before going out taking pics.
The Futuristic Two-Color 3D Printer
No, it's not a micro wave, it's a 3D printing machine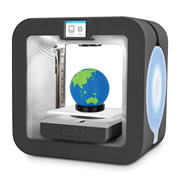 The Two Color 3D Printer – $999.95Buy from Hammacher Schlemmer
The Two-Color 3D Printer is the best device to jump from kindergarten modeling clay on to the futuristic artistic world. Although it might make you think of a decorative tool used in the latest Star Trek franchise movie, it is a real device that enables you to print 3-D objects in a matter of time.
The Two-Color 3-D Printer has won the Popular Mechanics Breakthrough Award and is able to create more than 1,000 3-D items.
How to use this home 3-D printer?
* Download your desired design.
* Export the downloaded files via Wi-Fi or through the built-in USB drive.
* Optimize your settings and the printer will reproduce your object.
There are up to 23 different colors for 3D printer plastic cartridges to choose from. The 3D printer supplies must be purchased separately. The device comes with removable plastic supports to ease the production of intricate designs. The Two-Color 3D Printer comes with a touch screen used for settings. The printer is compatible with Windows XP and above, Mac OS X 10.8.
Dimensions are +/- 13″ x 13″ x 11″ (33 cm x 33 cm x 28 cm) so you can't sit in it and replicate yourself. Still, it is a fantastic futuristic device that will provide you and your children with hours of artistic pleasure.
Mind-Blowing Portable Solar Power Generator
Generate your very own energy at home and for free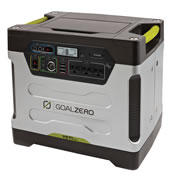 The Home Solar Power Generator – $2000Buy from Hammacher Schlemmer
The portable Solar Power Generator is going to blow your mind! Whether camping for the fun or facing Mother Nature's wrath, never run out of energy any more.
This machine is perfect for those who enjoy their home comfort even on a camping trip. Powered by the sun, this device is perfect for any emergency case. Once fully charged, it is able to accomplish miracles. Should your area be deprived from electricity, all you'll have to do is plug any device into the solar power generator.
What can the portable Solar Power Generator do?
Using the two solar panels that come with the generator (you can use up to 8 panels), charge it to its full. Once it's done, it is able to:
* Power your fridge for 48 hours,
* Provide energy to your TV for more or less then 30 hours,
* Generate energy for your laptop for hours,
* Charge your smartphones and other mobile devices, etc.
This stunning generator is able to power any kind of home appliance, whether one by one or several at once. You can use it indoors while it is charging outdoors. Just place the solar panels in the backyard and let the device do its job. The plus is that it doesn't produce toxic and disagreeable gas emissions since it is powered by safe energy.
The LCD panel enables you to keep track of the watt rate that comes into the device and the wattage that is leaving it. Its dimensions make it easy to bring along with you wherever you go.
Note: Additional solar panels for the home solar power generator can be purchased from the same store.
Have you Found your Gadget Lovers' Next Gift?
Make this special occasion an unforgettable one
I hope that you've found your next present to get the gadget lover on your list – or even better, found a gift to buy for yourself. If you're not satisfied with the list of electronic gifts for gadget lovers above, you may find one in the list below. Or you will want to discover the wide array of different ones in the store.
Click here to head to the different sections (garage, TV & video, computer, security and more).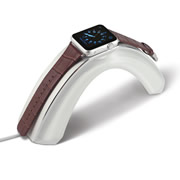 iWatch Charging Arch – $49.95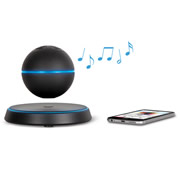 Levitating Bluetooth Speaker – $99.95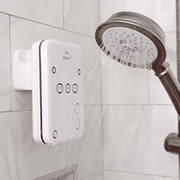 Bluetooth Shower Speaker – $99.95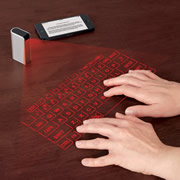 Smartph & Tablet Virtual Keyboard – $119.95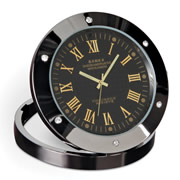 Video Surveillance Cloc – $149.95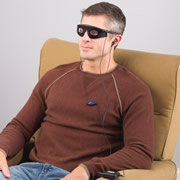 Stress Reducing Mind Spa – $249.95
Check Out Other Related Posts On Webnuggetz