Decorative Wall Mounted Pot Rack For Kitchen
Wall hanging pot racks to keep your kitchen organized
Whether you are a self proclaimed master chef or just a home cook, anyone who has ever operated a kitchen knows the perils of trying to find a lid to match a pot. It is annoyingly difficult to keep your pots and pans organized which can make even something as simple as boiling water a massive undertaking. Do you have loose pots and pans along with random lids hanging around in complete disarray inside your kitchen cabinets?. That no longer has to be the case. With a wall mounted pot rack, you finally have the convenience of keeping your cookware organized and easily accessible.
Disclaimer: This post contains affiliate links. I earn a commission if you make a purchase using these links.
Half Round Pot and Pan Hanging Rack
Half Round Black Wall Mounted Pot & Pan Rack
The Range Kleen 2 Wall Mount Black Pot Rack available on Amazon, enables a cook to keep pots and pans organized along with other utensils like spatulas and wire whisks. It has a sleek and modern look with black enamel coated metal. This Range Kleen 2 pot rack holds up to a hefty 30 pounds and comes complete with all of the hardware for installation. The top shelf can be utilized to display decorative kitchen items. Available in red as well.
Cuisinart Chef's Classic Half-Circle Wall-Mount Pot Rack, Brushed Stainless
Enclume RACK IT UP Half Moon Wall Pot Rack Holds Over 100 lbs
Old Dutch Half Round Pot Rack with Grid and Hooks, Graphite
Bookshelf Wall Mount Pot Rack With Grid
Rogar Bookshelf Rack in Hammered Steel w Chrome
With the Rogar Bookshelf Rack in Hammered Steel with Chrome, you are offered the opportunity to have a place to hang pots, pans, and accessories without the requirement of a great deal of space. Pots and pans can be hung from the grid easily. The Bookshelf Rack even allows for space at the top of the grid for cookbooks, potted plants, kitchen towels, etc.
Stainless Steel Bookshelf Wall Mount Pot Rack Grid 36 Inch
Cuisinart Chef's Classic 36-Inch Rectangular Wall-Mount Bookshelf Rack, Polished Copper
Enclume Rack It Up Bookshelf Wall Rack, Hammered Steel
Double Shelf Wall Mounted Pot Rack
Black and Chrome Double Bookshelf Style 8 Hook Pot Rack
The popular Double Bookshelf Wall Mount Pot Rack is handy when you are running low on space in your kitchen or cooking area. By mounting it to the wall, you receive extra shelving as well as multiple hooks for hanging your cookware. There is also a variety of finish options available. Works for laundry rooms as well.
Wall Mounted Gourmet Bar Pot Rack
Grace French Wall Mounted Bar Pot Rack

There is an excellent service provided by the Grace French Wall Mounted Bar Pot Rack. This wrought iron pot & pan hanger with shelf is made in the U.S. and comes with ten pot hooks and a painted finish of your choice. Not only will you discover that the French Pot Rack is lovely to look at, but it is also quite sturdy and durable. Use the shelf to store your pot lids.
Enclume Wall Mounted Utensil Bar Pot Rack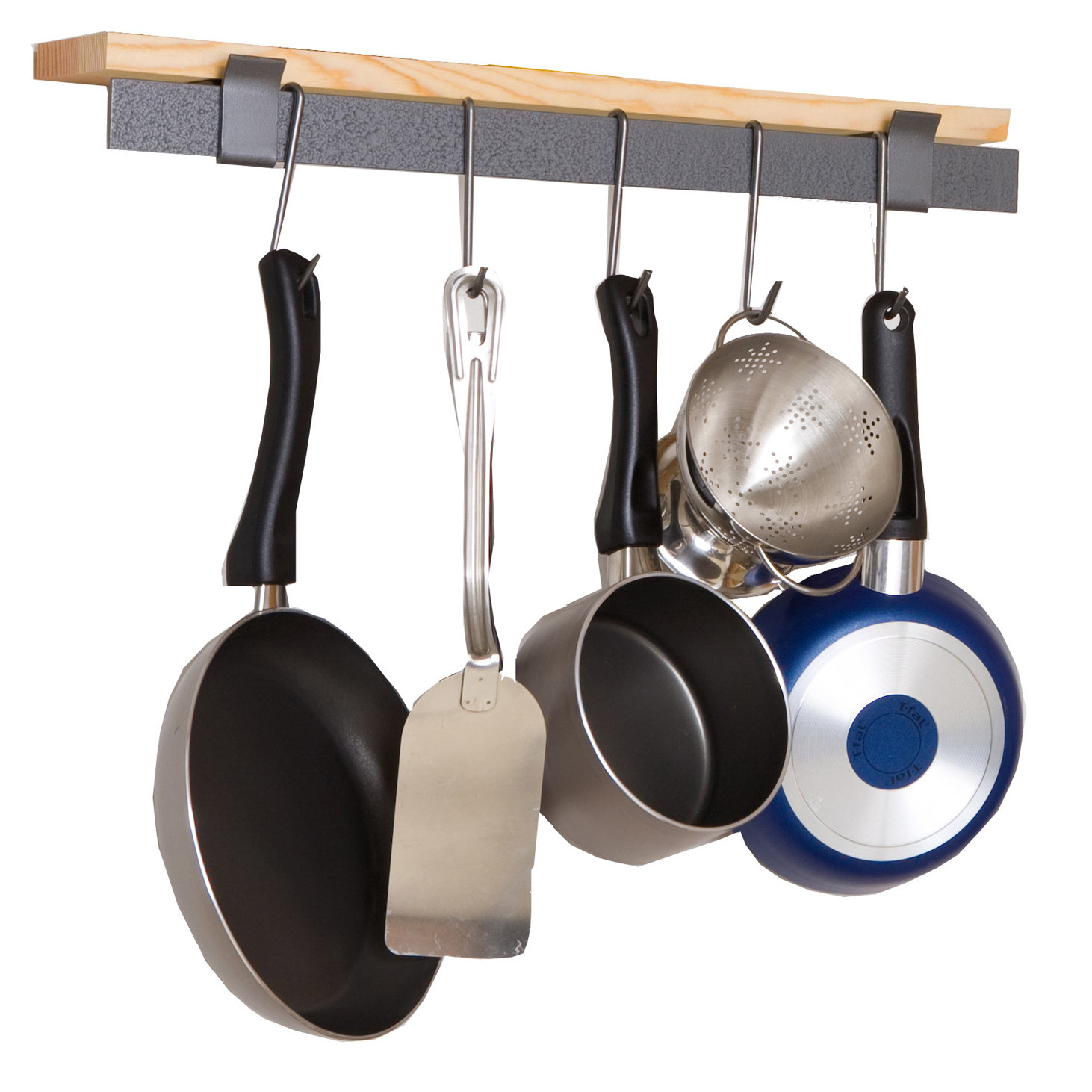 Wall Mounted Bar and Bamboo Shelf Pot Rack

Rogar Gourmet Single Bar Wall Mounted Pot Rack

Hanging Saucepan Racks
Kinetic Classicor Series Wrought-Iron Oval Pot Rack 12021
This Wrought-Iron Oval Pot Rack for ceiling has a more professional look with its aesthetically appealing wrought-iron construction and oval shaped design. With the Kinetic Oval Pot Rack, you simply mount it to the ceiling for easy access to all of your cooking accessories. Not only does it include 12 hooks for hanging items, but it also comes fully protected with an impressive 5-year limited warranty.
Oval Ceiling Hanging Pot Rack With Grid
Ceiling Mount Wooden Pot Rack
Hanging Iron Pot Rack With Intricate Swirl Design
Make Your Own Pot Rack
Be Safe
Did you know that cooking is the number one cause of home fires? Here are some tips from the American Red Cross to avoid a kitchen fire.
Personalized Kitchen Accessories
If you are looking for gift ideas, Zazzle has some really nice accessories for kitchen that can be personalized to make your gift unique. Here are my favorites: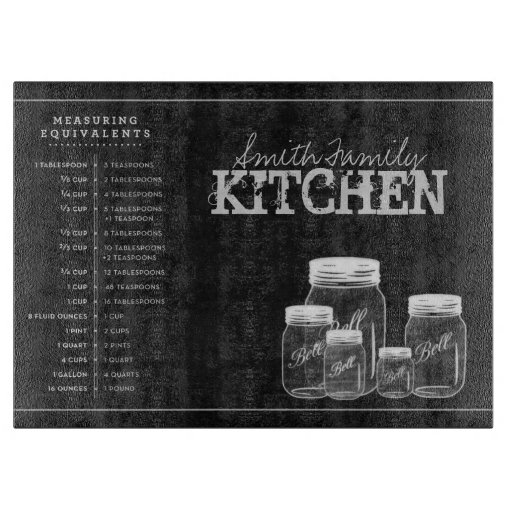 Chalkboard Mason Jars Kitchen Cutting Board

Chocolate and Magenta Damask Pattern Monogram Plate

Pink, Sage & Tan Chevron Cork Coaster

Check Out Other Related Posts On Webnuggetz