Despicable Me Movie Costumes For You And Your Pet
Despicable Me Movie Costumes For Family
Despicable Me Movie Costumes are fun for Halloween, movie night or themed parties. This is one of the funniest comedy movie franchises. Children love the villains because they make them laugh with delight over their amusing behaviour.
Gru Costume For Adults and Teens
The hilarious criminal mastermind in the movie known as Gru, is not the typical supervillian. In the first movie, he adopts three little orphan girls that he plans to use to further his criminal pursuits. But as he gets to know the children and grows to love them he becomes a better person.
You can find his costume for adults or teens. With a little bit of imagination you can create your own that really looks like the one he wears on the big screen.
Minion Costumes
Other wildly popular characters in the movie are the minions. You can find these for adults or baby, toddler and children sizes. Even for your dog! There are also plus sizes available.
The jumpsuit overall costume is simple and versatile. Most will come goggles and gloves but you can add your own accessories and props to recreate a scene from the movie.
You can find the Kevin jumpsuit for men or the dress jumpsuit for women. You can also get the Dave or Stuart minion costumes for men or women.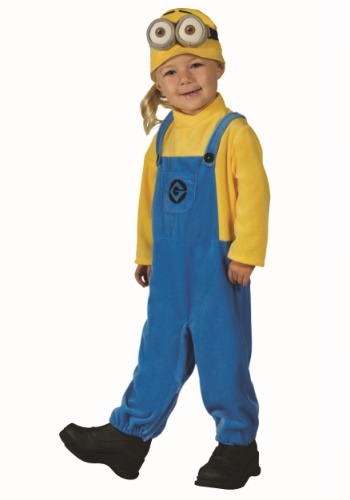 DESPICABE ME 3 MINION TODDLER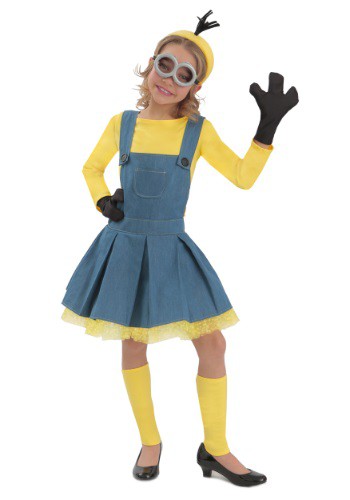 GIRL'S MINIONS DELUXE JUMPER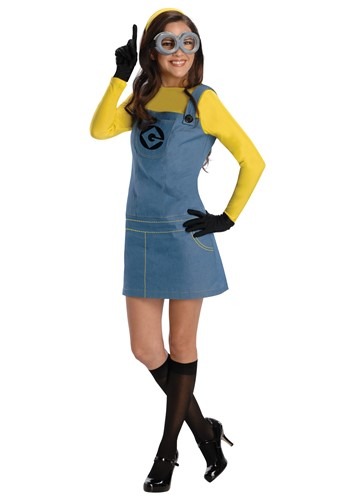 WOMEN'S FEMALE MINION COSTUME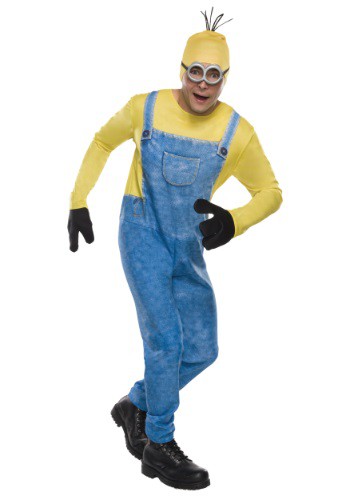 ADULT MINION KEVIN COSTUME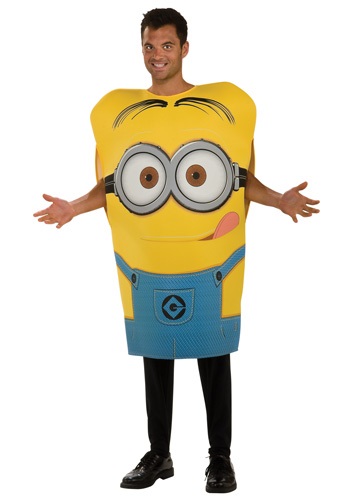 ADULT MINION DAVE FOAM TUNIC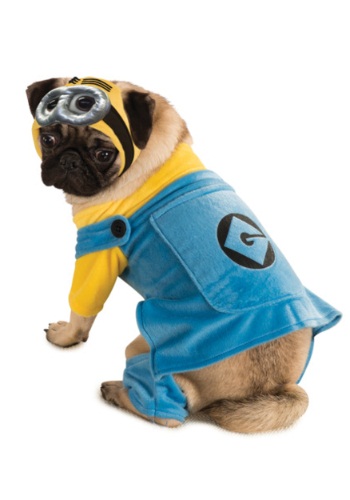 MINION PET COSTUME

Agnes Outfit For Girls
The little girls in the movie have some costumes as well. One of these is the Agnes costume. You can find these with the blue overalls and yellow and tan striped shirt. Some have the wig with the stand up ponytail included.
Minion Gifts For The Whole Family
Minion gift ideas for birthdays and Holidays.
Memory Game Despicable Me Edition

Despicable Me 3 [Blu-ray]

Minion MiP Turbo Dave – Fun Balancing Robot Toy

Check Out Other Related Posts On Webnuggetz