Artistic and Colorful Dragonfly Maternity Shirts
If You Love Dragonflies, You Will Love These New Designs
If you love dragonflies in art and design, then you will love these dragonfly maternity shirts. Not only are the designs colorful and artistic, you can add your own personal touches on the front or back of these tees. In addition, they come in thirteen colors and are made of 100% organic cotton. You can wash them, you can wear them all day, and they are soft enough to wear as pajama tops.
These maternity tops make lovely gifts for friends and relative, and they are priced to buy. Each tee is printed to order, so you can expect it in about 1 week from the time you order. Zazzle ships both in the United States and overseas and has excellent customer service. If you don't like these designs, you can just upload your own image, add your own text, and you are ready to go.
To get measurements and color details, click through any of the links on this page.
Funky Dragonfly Tee Shirt
Black and White Dragonfly Maternity Shirt
Personalize this tee
Black and White Dragonfly Just Add Name Maternity T-shirt

This shirt is very simple but allows you to put your own spin on the design. Besides the fact that you can get this printed on any of the thirteen colors, you can add your own name and saying to the front as shown here. In addition, you can add any picture or text that you want to the back of the shirt such as a countdown to the big day or a personal message.
Pink Dragonfly on Gray Maternity Shirt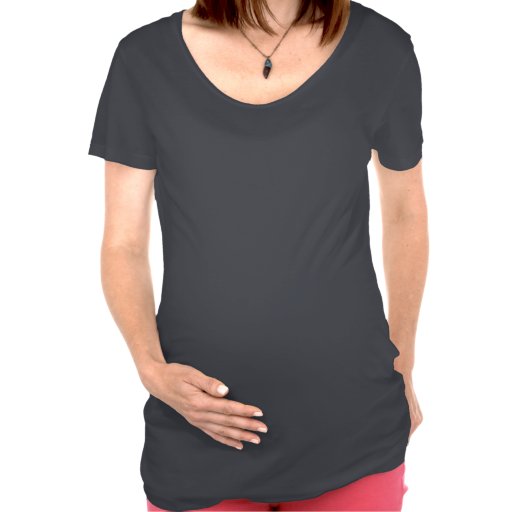 Pink Dragonfly Maternity Shirt

This pink on gray maternity look is quite stunning, but you can also have it printed on any of the colors available. Pink shows up best on a dark color, so look at the previews to determine which colors are best for a background. Add you own message of love to this tee as a gift to surprise the mother-to-be at a shower or just because.
Yellow Dragonfly Medley Maternity Shirt
Yellow Dragonfly Maternity Shirt

This artistic medley of dragonflies is really unique. The yellow print shows up well on dark or bright colors, and you have many choices to create a personalized version from. There are several companion pieces that can be printed with the same design. When you click through, you can browse through the choices.
Dragonfly Amongst the Daisies Maternity Shirt
Dragonfly & Flowers Decorative Maternity T-Shirt

A more whimsical and traditional design, this will appeal to anyone who loves gardening, flowers or dragonflies. I am showing it here on a lovely brown tee shirt that can be worn into the fall and winter as a layer underneath a sweater. Layering is a good choice for pregnant women as they tend to get hot easily. This shade is quite rich and also neutral which means it will go with a lot of pants and skirts. She can also wear it as a pajama top after the baby is born.
Rainbow Dragonfly Maternity Shirt
What would a dragonfly t-shirt collection be without a token rainbow dragonfly? This one is shown in shades of pinks and blues which would go with just about any other color. Remember that the design can be printed on any of the thirteen shirt colors and this design will show up well on all of them. Add your own message to the mom-to-be to make this a gift that she will cherish during her pregnancy.
Related Sites
Check Out Other Related Posts On Webnuggetz