Lamps to Display Things in
Fascinating Displays in a Fillable Lamp Base
I've seen these lamps in fancy decorating magazines and always wanted one. These fillable lamp bases are wonderful ways to display a collection of seashells, beach glass, marbles, tiny toys from childhood, a matchbook collection or other collectible items.
There are a variety of shapes from the classic ginger jar to a clear glass cube to a mason jar to serve as the base for the lamp. You can fill it with whatever you like best. If you've been hoarding a collection of small things and they are stashed away in a drawer or a shoebox, then you need one of these fillable lamps.
It doesn't even have to be all one thing. Fill your lamp base with an odd assortment of things. People find it fascinating to look at the lamp and see what treasures it holds.
Start with a Lamp with a Clear Base
A New Fillable Glass Lamp – Seascape Reflections Ivory and Clear Glass Table Lamp
Seascape Reflections 1 Light Table LampView Details
I was so excited to see this new design. It's really hard to find lamps that you can display things in. Then I found the Closhe one this week, so now you have even more choices.
Seascape Reflections 1 Light Table Lamp
This one will look great with your collectibles displayed in it.
The shade on this one is linen fabric.
Decorating with a Glass Vase Lamp
Fillable Craft Lamp
DEI Fillable Craft LampView Details
Fill This Lamp with a Scene or Collectibles
This opens from the bottom for you to place things inside. A number of reviewers commented that they filled theirs with shells.
Another placed her dried wedding flowers inside the lamp base. I think that's a marvelous idea.
Fill This Glass Table Lamp – With Your Treasures
Save Wine Corks to Display in the Lamp
Lamp Works Phil Up Clear Glass Table LampView Details
For the example here, they show the lamp base filled with wine corks. What a great way to remember special occasions or unique vintages that you've tried.
Straight up and down gorgeous, isn't it!
Remember special meals and celebrations by saving the wine corks. Look at all the interesting graphics on these.
Source: Virginia Allain
Beautiful Lamp with Seashells Displayed inside the Clear Base
Seashells Evoke Beach Memories
Dimond D1981 13-Inch Width by 20-Inch Height Margate Table Lamp in Clear Glass with Shells Inside and Cork Shade with Chocolate Gros-Grain TrimView Details
I like the look of this bulbous base on the lamp. Very stylish.
Most of the other lamps seem to be more upright, so this gives you a whole different silhouette
Check out the review on Amazon. The buyer describes the opening as rather small so you can't put larger seashells in the lamp base. He says it would work fine to fill it with wine corks.
Coastal decor looks marvelous and filling a lamp base with sea shells sets the theme.
Source: Virginia Allain
Echo Table Lamp with a Fillable Base – Kenroy Home 32080GBS 2-Pack
Kenroy Home 32080GBS Echo Table Lamp, 2-PackView Details
You can make this lamp elegant, down-home, or any style you want by filling the base with different items. Just imagine it filled with silk roses or crackerjack prizes. It's easy to change the look.
Just undo the top cap, then put in whatever strikes your fancy. Make it a unique addition to your room decor. You get a pair of lamps.
More Fillable Lamps
Fill these with buttons, seashells, corks, spools of thread, marbles, and any other decorative treasures you desire. Make them your own, and give them as gifts!
Square Glass Fillable Table LampView Details Kenroy Home 32062CL Boda Table LampView Details Glass Canister Small Fillable Accent LampView Details Square Glass Fillable Table Lamp Set of 2View Details 32″h Clear Glass Bottle with Rope 3-way Table LampView Details Clear Fillable Leo Table Lamp Set of 2View Details Clear Fillable Toby Table LampView Details Creative Co-Op Clear Glass Fillable Table Lamp with Linen Shade, 27″ HeightView Details Clear Fillable Gourd-Shaped Table Lamp with Alabaster ShadeView Details
Clear Glass Lamp – Capri Table Lamp
Kenroy Home 32261CLR Capri Table Lamp, Clear Glass FinishView Details
This one has a very attractive shape and a burlap lamp shade. It looks nice and roomy in the base for whatever you choose to display.
It's also available with an amber base!
Fill the Lamp with Your Favorite Collectible
Fill the Lamp Base with Old Buttons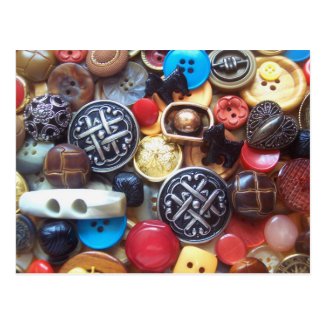 Collage with Black Scottie Dog Buttons Postcard by thebuttonlady
Fill the Lamp Base with Spools of Thread – Wouldn't That Look Great in Your Sewing Room!
My grandmother had a button collection that I used to admire. They were stitched onto heavy fabric and hung on the wall. Showing them off in a clear glass lamp base would be another way to show them off.
Vintage spools of thread are colorful and varied in size. A great look!
Source: Virginia Allain
Put Marbles in a Fillable Lamp Base
Wouldn't a lamp base filled with vintage marbles look great! Every time you looked at it, you would see something different.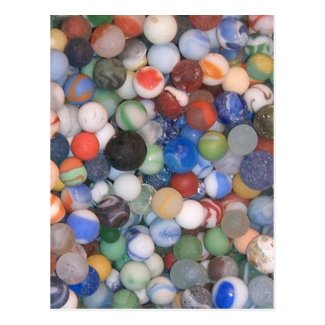 Found at the Beach Marbles Postcard by lakeerieartists
More Ideas for Filling a Lamp Base
for a Unique Look
♦Button
♦Smooth white sand with little rocks
♦Ribbon and spools of thread
♦Flower petals from your sweetie
♦Glass beads
♦Little green army men
♦Wine corks with the date and occasions noted on them
♦20 pounds of pennies
♦Colored glass pebbles like you see in flower arrangements
♦Earth tone river pebbles
Use a Kit with Your Own Glass Base
Turn a Bottle into a Lamp with This Lamp Kit
Bottle Lamp Kit Converts Treasured Collectibles Into Unique Lighting Accents (Lot of 2)
Bottle Lamp Kit Converts Treasured Collectibles Into Unique Lighting Accents (Lot of 2)View Details
This is for a smaller necked bottle than the kits for canning jars. It does have different sized pieces to put in the bottle neck.
Comes with 3 rubber adapters, (1/2″, 3/4″, 15/16″)
6′ Brown Cord
Pre-Assembled Socket
Polarized Molded End Plug
Quality Electrical Parts
DIY: Easy to make Bottle Lamp
Mason Jar Lamp Kit converts a Standard Mason Jar Into an Instant Lamp (Pkg. Of 3)
Mason Jar Lamp Kit converts a Standard Mason Jar Into an Instant Lamp (Pkg. Of 3)View Details
You don't need to be an electrician to make one of these lamps. The cord and everything is there, just screw the lid onto a mason jar or vintage canning jar. Fill the jar with your favorite objects (marbles, shells, buttons, tiny toys, even pasta for a kitchen). Choose your own lampshade online or from a local store. These make great gifts.
How about a Lamp with a Mason Jar for the Base?
Find Mason Jars on eBay or at Yard Sales to Turn into Lamps
My mother's collection of canning jars. One of these would make an interesting lamp.
Source: Virginia Allain
I really love the vintage green ones, but depending on what you are displaying inside the lamp, perhaps the clear would show it off better.
Ideas for Filling a Glass Lamp Base – With a Christmas or Hannukah Theme
The Hometalk site had a contest to see who could be the most creative in filling a lamp base. Here are some tutorials and examples from that challenge.
More Great Ideas for Filling a Lamp
for the Holidays
Christmas in August with Lamps Plus & Hometalk | The Blissful Bee
This lamp gets a beachy feel with Christmas colors. Take a look at how well it turned out.
Creating Christmas Under Glass Woodland Style – Deja Vue Designs
Creating a Woodland Style Christmas In a glass lamp. She makes creative use of bird eggs in a nest and silver Christmas balls.
Stay at Home-ista: Hannukah in Lamp
This lamp gets a Hannukah theme and turns out very pretty.
Fillable Lamp Christmas Challenge by The Everyday Home
Lamps Plus asked several bloggers to create a Christmas-inspired lamp using their fillable lamp. A vintage postcard with a snow scene established my theme. This crafty blogger filled the base with pine cones.
Snow Village Lamp – Fillable glass lamp idea using homemade Putz houses!
Snow Village Lamp – Create a winter wonderland! Great photo tutorial, along with FREE PDF downloadable patterns!
Winter Wonderland Lamp Makeover
Winter Wonderland Lamp Makeover: Fillable lamp, white christmas ornaments and decor, decoupaged doily lampshade. Very pretty results.
Tips for Decorating with a Glass Lamp
Video from Sturbridge Yankee Workshop
Check Out Other Related Posts On Webnuggetz