Flowery Dresses for Beautiful Women and Girls
Flower Dresses Use Nature's Beauties to Accentuate Natural Beauty
Flowery dresses , whether casual everyday frocks or exquisite floral print gowns for the evening can be a beautiful part of your wardrobe, or those of the girls and women in your lives.
Flowers are Mother Nature's powerhouses – they produce seeds that keep their species going, and they are only gorgeous to attract pollinators. But lovely they are indeed – and their beauty brings life to human lives as well as well as attract the bees and birds.
I have found it delightful discovering all these beautiful flower dresses for women and girls for all occasions – and think that you they will be an important part of your wardrobe.
This Rose loves Flowers!
Because my Name is "Rose" I love all things roses and all things flower!
I love to decorate with flowers, notice when someone else's name is flowery, and would tend to collect "rose" items if didn't control myself.
Rose Dresses for Flowery Girls And Women
Floral Dresses with a Rose Design
I am featuring these dresses first in my collection because of my namesake the "Rose."
I have found wonderful floral dresses that feature beautiful rose prints from muumuus featuring hibiscus roses, to a sweet Betsy Johnson dress, to a special little rose decorated dress for a little girl.
AX Paris Women's Rose Printed Plunge Front Midi Black Dress
Babyonline Rose & Black Feminine Lace Mermaid Evening Dresses Sexy Style
Betsey Johnson Women's Printed Floral Scuba Fit Flare Dress
Dezzal Women's V Neck Rose Applique Fit and Flare Evening Prom Dress
Womens Summer O Neck Rose Floral A Line Slim Fit Swing Casual Short Sundress
Women Dress,Haoricu 2017 Women Sexy Retro Appliques Rose Print Sleeveless Strap Camisole Swing Mini Dress
Women Homecoming Party Dresses Sleeveless 50s Retro Rose Dress 75-28, S
MayriDress Maxi Dress Plus Size Clothing Black Ball Gala Black/ Red Rose Party Sundress Designer
Astylish Women's Red Rose Print Frill One Shoulder Club Midi Cocktail Bodycon Dress
YunJey Women's Casual Floral Print Short Sleeve A-line Loose Dresses
Beautiful Rockabilly Swing Dresses with Roses – One for the Day of the Dead!
Vintage Style Dresses that are Still Perfect for Today
These lovely rockabilly dresses are flattering and perfectly set off by the roses.
Black Butterfly 'Ruby' Red Rose Vintage Infinity Swing Dress
Killreal Women's Classic Sleeveless Halloween Skull Rose Print Casual Rockabilly Steampunk Party Dress Red
Sunflower Dresses to Wear in your Flower Garden
Sunflowers are so beautiful – and this is just the perfect time to have the golden sunflowers in your flower garden. Sunflower dresses are so nice even if the garden is not blooming!
Sunflower Bubble Lily Flower Garden Print Blue Girls Dress
Voberry® Baby Kids Girls Summer Dress Sunflower Sundress
GBSELL New Women Summer Sunflower Backless Beach Dress Mini Sundress
MsBasic Women's Sleeveless Adjustable Strappy Summer Swing Dress (Medium, MS6216-8)
Abetteric Women's Sunflower Wild Backless Cut Out Beach Long Dress As picture M
VOGVOG Women's 1950s Retro Vintage Cap Sleeve Party Swing Dress, Sunflower Yellow, Medium
Womens Summer Vintage Scoop Neck Lemon A Line Swing Midi Cocktail Party Dress M
Vintacy Women's Floral Sunflower Print V-Neck Lace Patchwork Black Summer Maxi Long Dress
Two Beautiful Floral Wedding Dresses
A Floral Wedding Dress in Standard White, A Traditional Red Chinese Wedding Dress
Angel-fashions Women's Strapless Floral Lace Mermaid Mesh Floor-length Wedding Dress
7Fairy Women's Vtg Asian Red Long Chinese Wedding Dress Cheongsam
Flower Decorated Beautiful Dresses for Formal Occasions
Viwenni Women's Floral Lace Long Evening Wedding Bodycon Cocktail Party Dress (Small, Blue)
Flesser® Sexy Formal Floral Party Cocktail Party Vintage Wedding Long Maxi Dress (Small)
Miusol Women's Floral Lace 2/3 Sleeves Long Bridesmaid Maxi Dress
Flowery Dresses Make a Beautiful Garden in Your Wardrobe
Any woman or girl can use the native attractive abilities of flowers to add delight to her wardrobe.
Violet Dresses
Calming red-blue violet adds alluring style
Romanse Women's Sexy Floral Print Lace Bodycon Club Party Dance Dress Violet
Little Smily Women's Casual Loose Lace Splicing Chiffon Mini Babydoll Flared Dress, Violet, S
Angel Formal Dresses Women's V Neck Lace Dress Bridesmaids Dress Short Prom Dress(14,Violet)
Bonny Billy Big Girl's Cap Sleeve Printed Woven Cotton Swing Skirt Dress 4-5Y Violet
Julian Taylor Women's Sleeveless Flower Printed V-Neck Dress, Black/Violet, 12
Flower Girls Make each Wedding Special
Decorate your Wedding with Flower Girls that Bloom in these Beautiful Dresses
Flower girls have graced our deepest wedding ceremonies from ancient Roman times through Medieval Britain to current weddings. Here are lovely flower girl dresses with a floral print for your little angel.
Bow Dream Flower Girl's Dress Lace Ivory
Bow Dream Flower Girl Dress bridesmaid V-Neckline Chiffon Aqua Flower
Bow Dream Flower Girl's Dress Navy Blue
Toddler Pink Donut Print Flower Girl Dress Pink
KP25 Flower Girls Dress Blush Belted Wedding Party Bridesmaid
Flower Girl Dress Purple Kids Wedding Party Birthday Princess Girls Performance Ruffles Splicing Bowknot Lace Knee Tutu Dresses
BessDress Lace Flower Girl Dresses For Wedding Tulle First Communion Dresses
A Very Special Flower Girl Dress for a Very Special Wedding
Real Embedded Rose Petals in the Skirt of the Flower Girl Dress
This customizable flower girl dress will add to the specialness of your unique wedding. The dress is available in 29 different color combinations and 10 different sizes.
The elegant bodice feature is made of ivory poly satin. The waistline is decorated with the choice of tiebow sash and flowers to make this dress more elegant. I love the beautiful blossom in the front, not shown here. The back of the dress has a zipper closure and a nice Tie Bow in the back.
The skirt has 4 layers, the inside layer is satin attached with a netting for additional fullness. The top layer is actually a double layer of fluffy tulles with REAL rose petals and leaves wrapped in it!
Wedding Pageant Flower Petals Girl Ivory Dress with Bow Tie Sash
Daises Bright As Spring Bright up Your Wardrobe
One Daisy Dress for a Lady, One Daisy Dress for a Little Girl
Gabby Skye Women's Sleeveless Daisy Print Dress, White/Yellow
Allegra K Women Daisy Print Sleeveless Unlined Belted Shirt Dress Black
Woman and Flowers Dresses in Art
Because flowers are considered so exquisite, they are often depicted with women in artwork.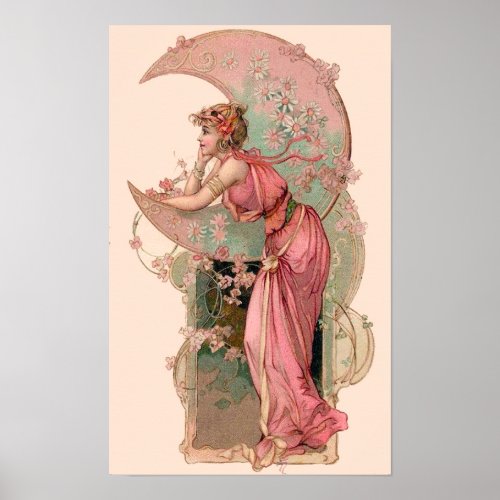 TAROTS / LADY OF THE MOON WITH FLOWERS IN PINK POSTER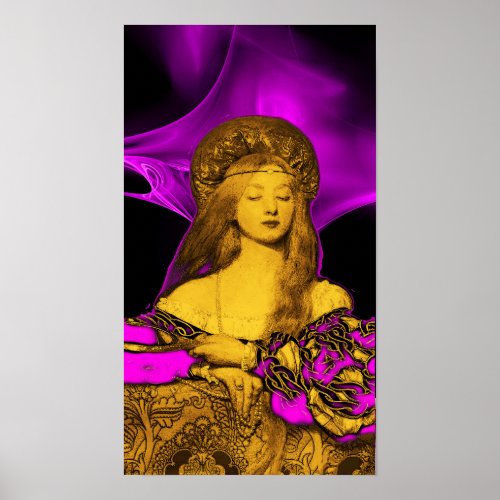 VANITY BEAUTY-FASHION COSTUME DESIGNER POSTER

&
Floral Dresses for Summer
Vici Women's Bohemian Floral Print Side Slit Long Maxi Dresses for Beach
AX Paris Women's Deep V Front Floral Midi Navy Dress(Navy Rose Flower
Tom's Ware Women's Casual Fit and Flare Floral Sleeveless Dress
ZAY Womens White Contrast Blue Porcelain Print Flare Sleeveless Vintage Floral Dress Asian
& 
Dresses with a Floral Print are perfect for any woman or girl – in any size or for any occasion!
Flowery dresses , whether casual everyday frocks or exquisite floral print gowns for the evening can be a beautiful part of your wardrobe, or those of the girls and women in your lives.
Whether to celebrate spring or summer or in the cold winter months, you will look great and feel great when you wear the bouquet that is the floral dress.
Check Out Other Related Posts On Webnuggetz