Ford Ranger Truck Series
Ford Ranger Truck Series
Ford Ranger Trucks have been hauling stuff across America's highways for many many years. Ford started production on the Ford Ranger Truck Series in 1983. Putting the first model onto the streets in early 1984. Since that time Ford Rangers have stayed one of the best selling brands for the Ford Motor Company. I myself have owned two models of the Ford Ranger. My first truck I ever owned was a 1987 Ford Ranger.
My 1998 Ford Ranger XLT
I currently own a 1998 Ford Ranger XLT. My Ford Ranger is a rare truck. I say rare because it only has a total of 36,000 miles on it. I know right. A 13 year old truck with that few miles is a rare thing to find. My 1998 Ford Ranger still drives and even smells like a brand new truck! I love it!
Looking for a way to dress up your Ford Truck? Consider a rear window decal. These high quality decals will help keep the sun out of your truck as well as make it look more custom and personalized.
Watch this video of the 1998 Ford Ranger XLT
Here is a good video review of the 1998 Ford Ranger XLT truck.
httpv://www.youtube.com/watch?v=-mvFsBvyWJ4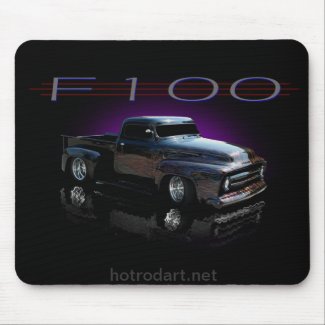 F100
by
fredsredt
Learn
ways to make money as an artist
on Zazzle.
Watch a Video History of the Ford Ranger Trucks
This video takes you through a visual step by step evolution of the Ford Ranger Truck Series. From the birth of the first truck in the series right up to the current 2012 Ford Ranger Truck. See how this strong and dependable truck has progressed in style and performance.
httpv://www.youtube.com/watch?v=vKMqeo_vkGs

Vintage Ford Truck Baja Race
Buy This Allposters.com
---
---
Check Out Other Related Posts On Webnuggetz