Geek and Nerd Gifts
Geek and Nerd Gifts – Gifts for Intellectuals
I love intellectuals: nerdy, geeky and brainy people. But they are not always the easiest people in the world to buy gifts for! I know because I am one.
I love to read. I am a nerd, married one and my kids are nerds.
Most of the people around me are a little weird and the geekiness is part of it. There is the intelligence factor, many of these people have scientific abilities and some are artistic, although not all.
The dictionary definition of "nerd" is "A nerd is a person who, although having good technical or scientific skills, is introspective and generally introverted."
Bill Gates and other of his ilk have showed that although the football hero might be winning in high school, the brain is most likely to win in the long run. This lens is dedicated to all nerds and geeks.
Smart Kids have Lots of advantages!
If there is one thing you can say about extraordinary geeky adults – it is that there childhood did not fit one mold. Along with social awkwardness, many geeks and nerds actually don't do well at school.
But if you go back into their childhood you will find that there is one thing in common in their childhoods – they were bright and inquisitive, and someone was there to answer some questions or support them in their pursuits..
Babies have been taught to read, and of course we all know of child prodigies such as Mozart.
Having an enriched childhood definitely helps kids, but it doesn't always have to involve getting kids into every activity there is but I am a big believer in one activity you must do – read to your kid.
Should babies be taught to read? I believe so, and teachers tell you that they would MUCH rather have a kid that comes to school reading and might be bored, than one that has never seen a book. Glenn Dolman has done amazing work with teaching babies to read, as well as helping brain injured kids. His book is the first one I featured. Having kids that are bilingual is really a huge boon to their success in so many ways, and the time for that teaching is early on. And why did I feature Hop on Pop – because he is the best, and so many pre-schoolers have learned to read with him – including my eldest son.
How to Teach Your Baby to Read, 40th Anniversary Edition
7 Steps to Raising a Bilingual Child
Hop on Pop (I Can Read It All By Myself)
Dr. Seuss's Beginner Book Collection – Cat in the Hat, One Fish Two Fish, Green Eggs and Ham, Hop on Pop
& 
Nerds Vs Geeks – What is the Difference
Well I gave my son cello lessons, and our house is crazy with books. My other son is at art school, and finding a way to make money through industrial designer. He is always showing me the latest gadget.
I am definitely more of a nerd at heart, but I am fascinated by using that little box in front of me – the computer. I am not a coder though: so what is the verdict? There is a place for both nerds and geeks in the world!
Nerds and Geeks LOVE Gadgets
Ok – so Geeks love them More than Nerds, but Nerds Love their Kindles because Now they are Never without Books!
Kindle Paperwhite E-reader
Apple iPad Air 2 16GB Factory Unlocked (Space Gray, Wi-Fi + Cellular 4G, Apple SIM) Newest Version
Apple iPhone 6 Plus a1522 16GB Space Gray Unlocked (Certified Refurbished)
& 
Geeks and Nerds Have a Lot of Advantages
Even if you can 't dunk the ball well you will have a lot of advantages as a nerd. The money is better as a college graduate for the most part, and the work is cleaner. So be nice to the dorky guy you see near by you – he could be writing your paycheck.
Macgyver was One of the Geekiest Detectives
Why are Nerdy and Geeky Kids Bullied: On a More Serious Note
As a very nerdy kid myself, I knew the pain of not fitting in. And although I was able to get out of it, I know that more being a nerd can open yourself up to being bullied.
Geeky kids are known to not be socially adept, but why? Paul Graham: writer, investor, painter and computer programmer wrote a great blog post Why Nerds Are Unpopular asked that question, dealing first with the most difficult part of most people's lives – junior high through high school. He talks about the different tables of kids – and the different status of the kids there. High school can be excruciatingly segregated, and his was no different.
If nerds are so unpopular, then why can't they make friends? The answer to that question surprised me a great deal, and it made sense. It takes a lot of work to be popular and truly nerdy – brainy kids have other stuff that motivates them. Some people will be motivated by making sure they get out of the door with makeup and designer purse – other people have higher dreams.
Some more progressive middle schools and high schools know that people are shaped different ways, and there are strengths and weaknesses in being a nerd. (Thanks to Nerdybookclub for the use of the photo. )
By the way, the owner of this site helps fund Internet start-ups – and he makes a heck of a lot of money. Adulthood has been kind to the guy who was the awkward, geeky kid.
Nerds Started as Kids – A Fun series of Kid's Books and Revenge of the Nerds Movies
NERDS: National Espionage, Rescue, and Defense Society (Book One) by Michael Buckley
The Villain Virus (Nerds National Espionage Rescue And Defense Society)
The Cheerleaders Of Doom (Nerds National Espionage Rescue And Defense Society)
M Is For Mamas Boy (Nerds National Espionage Rescue And Defense Society)
Napoleon Dynamite / Revenge of the Nerds
Revenge of the Nerds: Panty Raid Edition
Revenge of the Nerds/ Revenge Of the Nerds II – Nerds in Paradise
Revenge of the Nerds Triple Feature (Revenge of the Nerds: Panty Raid Edition / Revenge of the Nerds 2: Nerds in Paradise / Revenge of the Nerds 3: The Next Generation)
& 
What Makes a Brain a Brain? What Defines an Intellectual, Geek, Nerd, and Genius?
What is an intellectual? Well, lets start with what is a genius. Genius is usually defined as having an IQ of between 140 to 180, although that is a limiting classification with the discovery of the many different kinds of intelligences that there are. Geniuses are assumed to have creative talents and look at things a little bit differently – they make a creative impact on the world that most people do not.
Geeks, brains, intellectuals and nerds are not quite so well esteemed. Although they might rise to the top of their fields as adults, all we do know is that there are a lot of brainy kids and adults running around who love math, science, literature, historical enactment and poetry.
Hmmm………that sounds all right!
Who Won: Nerds Vs Geeks
I'm rooting for the nerd. He cares less about what people think about him in a good way.
According to Wikipedia here are some of the differences.
Details versus big picture: Geeks often take interest in the microcosmic details of life, such as noticing that your present situation is much like one from a news article or novel. Nerds will be seemingly uninterested in the details of daily life, being more focused on the macroscopic, such as scientific possibilities and the future of humankind." (Tell the differences between Nerds and Geeks )
How about humor? Jokes: Geeks usually get them; nerds either don't or can't be bothered trying.
Inquire about the person's interests. Academic pursuits are good indications of a nerd, while unusual hobbies are more the domain of a geek.
It is generally thought that geeks can fall in love with non-geeks, but nerds need other nerds to be in love with. However, either group may not care much.
"Nerd" has a more old-fashioned connotation – the professor in the ivy covered tower, as opposed to a "geek" – the computer gamer.
Cooking for Geeks
Even Geeks have to Make a Home
It's not enough to eat – you have to understand the biology and chemistry of cooking fine cuisine!
The Nerdy Nummies Cookbook: Sweet Treats for the Geek in All of Us
Cooking for Geeks: Real Science, Great Hacks, and Good Food
Phineas L. MacGuire . . . Gets Cooking! (From the Highly Scientific Notebooks of Phineas L. MacGuire)
& 
Nerds Love Books!
Excellent Bookcases for Book Collections
I am definitely a nerd. I am sure that the first thing I reached for after my Mommy and Daddy was a book. If you don't watch it they can clutter up the house. Here are some beautiful bookcases to store them in.
D-ART COLLECTION Mahogany 3-Section Sliding Door Bookcase
Bosun's Gig Bookcase
Sauder Beginnings 5-Shelf Bookcase, Cherry
Mainstays Wide 3-Shelf Bookcase
Five Shelf Bookcase in Abbey Oak Finish
& 
Monk was a crime-fighting Nerd
Tony Shalhoub brilliantly played Detective Adrian Monk in the series by the same name. Mr. Monk had been a policeman until the murder of his beloved wife Trudy -which was the only one he could not solve. His grief caused his native nerdyness to turn into full-blown OCD with both comic and tragic consequences. One of his obsessions was germs – as the video below alludes to.
If geeks are high tech – Detective Monk is NOT that. But he absolutely is a nerd – obsessive compulsive, bright and introverted.
And yet he has a lot of courage. He does not stop until he gets the guy!
Those nerds will surprise you!
I am a Monk Super Fan. He always gets the killer – the weirder alibi the better. This includes murderers who are in comas or weigh 600 pounds and can not leave their room. Unfortunately I found out about this series right at the very end, so I could not follow it along. But is super-cool that it is available either on Amazon as DVD or by instant video.
Bring Mr. Monk to Your Life
Monk – The Premiere Episode
Mr. Monk And The End – Part 1
Mr. Monk And The End – Part 2
Mr. Monk and the Garbage Strike
Monk: The Complete Series – Limited Edition
Best of Monk
Monk – Season One
Monk – Season Two
Monk – Season Three
Monk – Season Four
Monk – Season Five
Monk: Season 6
Monk: Season 7
Monk: Season 8
& 
World Greatest Math Prodigy – Meet Daniel Tammet
Daniel Tammet is a mathematical "savant" – a genius here possibly as the result of some brain alterations that happened in this life including epilepsy as a child.
He speaks of his gifts including "Synesthesia" – seeing smells, hearing sounds, etc.
Geeky – Nerdy Posters
Geek Details Geek Love You Are My Always 11 X 17 Art Print Poster (black)
Geek Details Extra Large Black In This House We Do Geek 24 X 36 Art Print Poster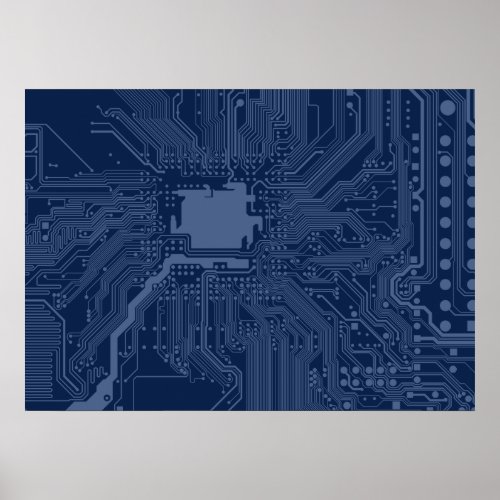 Blue Geek Motherboard Circuit Pattern Poster

Worship Science – Geeky Retro Scientist Poster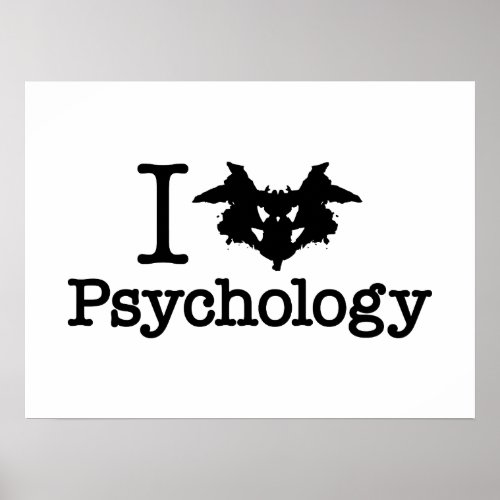 I Heart (Rorschach Inkblot) Psychology Poster

Error geek nerd style poster

Not now, I'm reading Poster

& 
There is a Nerd or a Geek in Your Life – Here are some Perfect Gifts
Nerds and geeks love to exercise their brains, and as such they need special gifts.
I hope I have provided you with lots of ideas for gifts for the true brains in your life!
I am an intellectual! Intellectuals are also called a "nerd, brain or geek". I'd better be brainy – because I am terrible at bowling, football or other sports. However, I do love the beach and dancing – so it is not always just being in front of the computer.
I did not graduate from the Ivy League -and a lot of geeks and nerds did not.
the truth is that there is a place for intellectuals, brains, geeks and nerds – and if you want to give them your favorite brainiac cool present that they will love – you have come to the right place!
Check Out Other Related Posts On Webnuggetz