Gifts Ideas for Friends Who Love To Bake
Looking for the perfect gift for your favorite baker? Look no further! This selection of baking gifts will delight and inspire any baker, from beginner to expert. Whether you're shopping for a birthday, holiday, wedding, or just because, this curated list of gifts has something for everyone. From high-quality baking tools and ingredients to customized aprons and recipe books, the selection is sure to please.
Treat your loved one to a new baking cookbook or a set of premium baking pans. Or surprise them with a gift card to their favorite baking supply store. Whatever your choice, these gifts are guaranteed to make any baker's day a little sweeter!
Baking Cookbooks
There are many amazing baking cookbooks that your friend might enjoy, from classic recipe collections to modern twists on old favorites. These recipe books offer a range of sweet and savory treats that are perfect for any occasion.
Whether they are in the mood for cakes, pies, cookies, or bread, these cookbooks have them covered. They will learn new techniques, master new skills, and discover new flavors with these hand-picked selection of baking cookbooks. With easy-to-follow instructions and beautiful photography, these cookbooks make baking accessible and fun for everyone. Perfect as a gift or an addition to your own cookbook collection.
Dessert Person: Recipes and Guidance for Baking with Confidence: A Baking Book

The Great British Baking Show: The Big Book of Amazing Cakes

100 Cookies: The Baking Book for Every Kitchen, with Classic Cookies, Novel Treats, Brownies, Bars, and More

The Best Cast Iron Baking Book: Recipes for Breads, Pies, Biscuits and More

The King Arthur Baking Company's All-Purpose Baker's Companion (Revised and Updated)

The Complete Baking Book for Young Chefs: 100+ Sweet and Savory Recipes that You'll Love to Bake, Share and Eat!

Silicone Baking Mats
Silicone baking mats are made from food-grade silicone that can be used to line baking sheets or as a surface for rolling out dough. They are designed to be non-stick and prevent food from sticking to the surface. This makes them ideal for baking items such as cookies, pastries, and other baked goods. They are durable and can be reused multiple times. You can save money on disposable parchment paper and aluminum foil while reducing your environmental impact.
Silicone Baking Mats Set of 5 with Silicon Brush, gift for a baker

Silicone Baking Liners – Reusable Nonstick – Half Sheet Baking Mat For Oven upto 480 deg F

Non-Stick Baking Mat Set of 6, Reusable Pizza Bakeware Mat for Making Macaroon, Pizza, Cookie, Pastry, Bread, Bun

Mixing Bowls Set – Gift for a Baker
A set of high-quality mixing bowls is essential for any baker. Here are a few options to consider:
Stainless Steel Mixing Bowls: These bowls are durable, easy to clean, and resistant to stains and odors. Look for a set that comes in various sizes, as bakers often need different bowls for different tasks.
7 Piece Mixing Bowls, Stainless Steel Baker Gift Idea

Cuisinart Red Stainless Steel Mixing Bowls with Lids, Set of 3

3-Piece Stainless Steel Mixing Bowl Set – Blue/Gray

Glass Mixing Bowls: Glass bowls are versatile and allow the baker to see the contents clearly. They are microwave and oven-safe, making them convenient for certain baking tasks.
Glass Mixing Bowls – 8pc with BPA free Lids Neat Nesting

4-Quart Clear Glass Mixing Bowl, Set of 2

Pyrex Glass 3-Piece Mixing Bowl Set, 1-Qt, 1.5-Qt , 2.5-Qt Dishwasher, Microwave and Freezer Safe

Ceramic Mixing Bowls: Ceramic bowls are not only functional but also stylish. They come in various colors and patterns, adding a touch of elegance to the baker's kitchen. Look for bowls with a sturdy base and comfortable handles.
Ceramic Mixing Bowls Gift for a baker Housewarming Gift, Microwave Dishwasher Safe

Ceramics Nesting Mixing Bowl Set with Pour Spout, 1 Quart and 2 Quart, Teal

Pastel Ceramic Mixing Bowls 3-Piece Wedding Gift Idea for a Baker

Nesting Mixing Bowl Sets: These sets include bowls of different sizes that can be stacked inside one another, saving storage space. This is a practical option for bakers with limited kitchen space.
Mixing Bowl Set with Lids: Consider getting a set of mixing bowls that come with tight-fitting lids. This allows the baker to mix, store, and transport their creations conveniently.
Non-Slip Mixing Bowls: Some mixing bowl sets come with a non-slip base or grip handle, ensuring stability during vigorous mixing. This can be particularly helpful when dealing with heavy dough or batter.
Specialty Mixing Bowls: For bakers with specific needs, you can find specialized mixing bowls such as batter bowls with a pour spout, melamine bowls with a pour shield, or bowls with a built-in colander.
Hand Painted Stoneware Batter Bowl with pour spout 2 Qt

5-in-1 Multifunction Large 304 Stainless Steel Mixing Bowl Set, 3 Nesting Bowls Size 4QT, 3QT, 2.5QT & Colander & Grater

Nesting Baking Bowls Set of 3, Slip Resistant Rubber Bottom, Soft Handle, Easy Pour Spout, Electric Mixer and Dishwasher Safe, 5, 3, 1.5 QT, Red Gray White

Remember to consider the baker's preferences, kitchen space, and specific baking needs when selecting a gift.
Decorative cake stands
A beautiful cake stand can be both functional and decorative. Look for one that matches your friend's style and personality.
Acacia Wooden Rotating Cake Stand with Clear Acrylic Dome Baking Gift

Extra Large Multi functional Glass Stand with Dome Lid

3 Tier Wooden Cupcake Stand, Dessert Cookie Candy Buffet Holder for Home Tea Party, Wedding, Farmhouse Decor, Tea Party Decor, Kitchen Decor

Personalized Baking Gifts
Personalizing with the baker's name or initial makes the gift even more special and unique. It shows that you put thought into selecting something unique for the baker in your life. Here are some ideas:
Customized Apron: Get an apron with their name or a funny baking-related slogan printed on it. It adds a personal touch and protects their clothes while baking.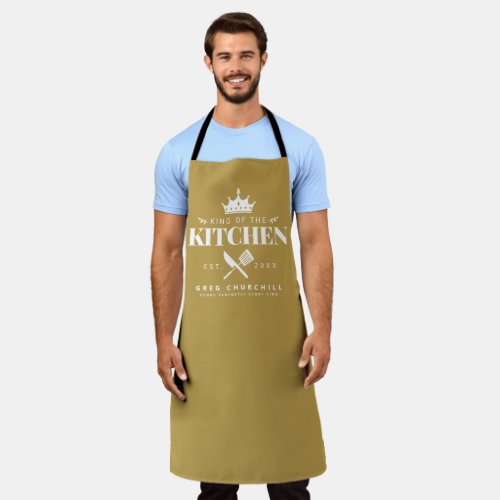 King of The Kitchen Men Customizable Gold Apron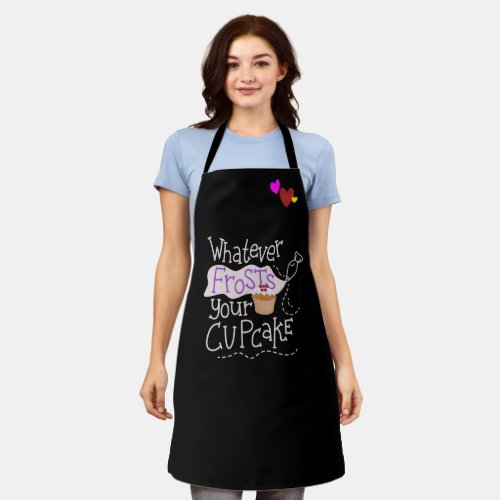 Cute Whatever Frosts Your Cupcake Black Bakers Apron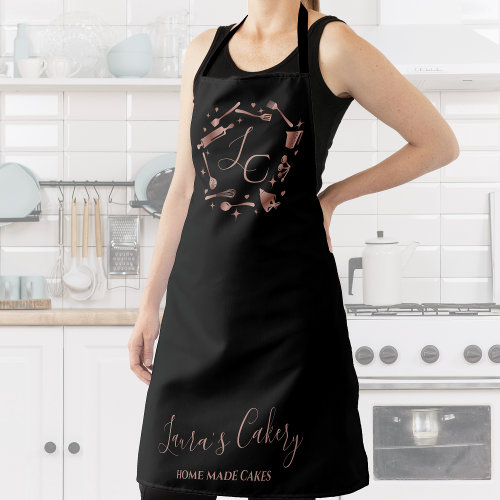 Cupcakes Baking Rose Gold Utensils Whisk Monogram Apron

Embossing Rolling Pin: This is a great way for a baker to add a touch of elegance and sophistication to their baked goods.
Roses Embossed Rolling Pin Wooden for Cookies

Spring Flowers Embossing Dough Roller with 16 Different Flowers in Squares

Personalized Embossing Rolling Pin

Personalized Baking Dish: Consider getting a baking dish with their name or a monogram etched into it. It's a useful and stylish addition to their kitchenware.
Personalized 13 x 9 Aluminum Bake Pan with Latching Lid – Bakers Gift -5 Colors – 12 Designs

Personalized Handcrafted Stoneware Glazed Lasagna Dish

Personalized Casserole Clear Glass Baking Dish 2 Liter

Embroidered Oven Mitts: Have their initials or a baking-themed design embroidered on a pair of oven mitts. It adds a personal touch and makes baking safer.
Custom Recipe Book: Create a personalized recipe book with their favorite recipes, family recipes, or even their own creations. Include some blank pages for them to add new recipes over time. Click here to customize on Zazzle.
Monogrammed Baking Tools: Look for baking utensils like measuring cups, spoons, or a spatula with their initials or name engraved or monogrammed on them. It adds a personal touch to their baking arsenal.
Monogram Silicone Spatula Beech Wood Handle, Modern Farmhouse Kitchen Decor, Gift for Chef

Monogram Kitchen Towels for Baker Eucalyptus Leaves Family Dish Towels 18×26 Inch Ultra Absorbent Bar Drying Cloth Hand Towel Set of 2

Monogrammed Cookie Jar with Lid – Glass Storage Jar Baker Present

Personalized Cutting Board: Get a wooden cutting board with their name or a baking-related design engraved on it. It can be used for various baking tasks like kneading dough or chopping ingredients.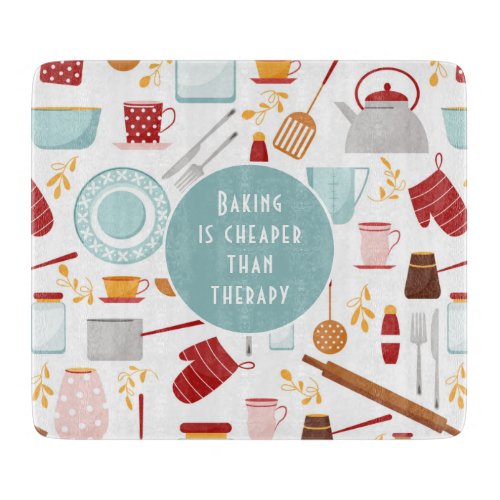 Rectangle Glass Cutting Board Funny Quote – Gift Idea for a Baker

Personalized Decorative Glass Cutting Board 4.75 in x 12.75 in for Cook or Baker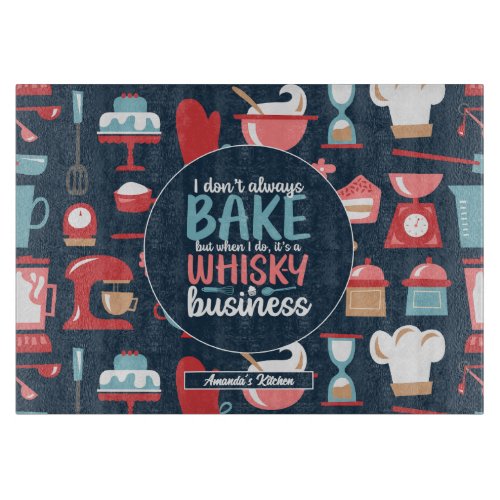 Funny Baker Meme Baking Pun Retro Baking Tools Cutting Board

Customized Cookie Stamps: Find cookie stamps that can be customized with their name or a design that represents their baking passion. They can use them to create unique imprints on cookies.
Customized Baking Labels: Create personalized labels or stickers with their name or a baking-related design. They can use them to label their baked goods or add a special touch to their packaging.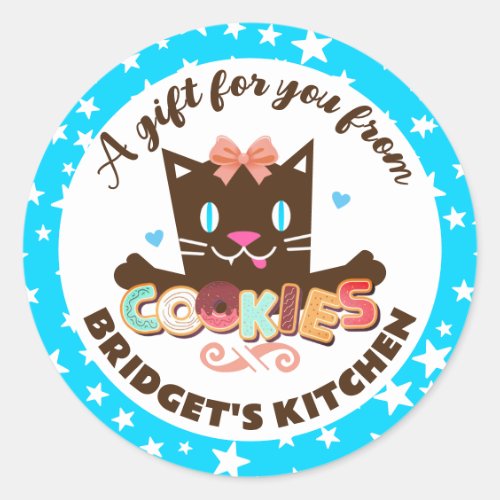 Cute kitty cat cookies from the kitchen of baking classic round sticker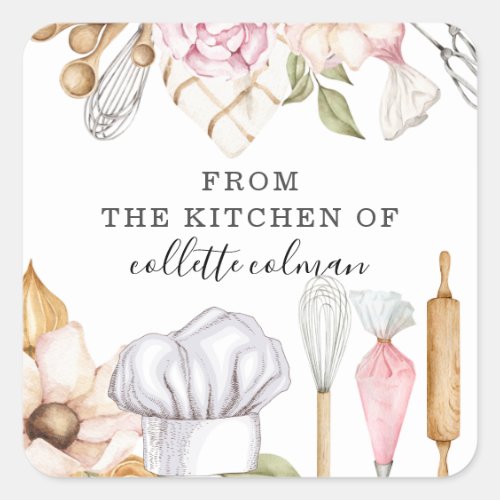 Baker Baking Tools | From The Kitchen Of Square Sticker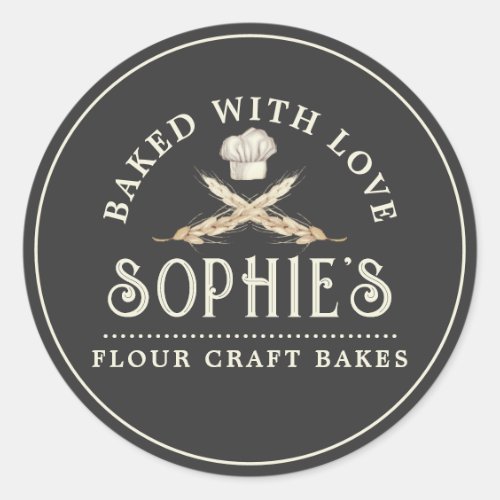 Classic Baker Logo Pastry Chef Black Product Label

Consider their preferences and style when choosing the perfect personalized gift.
Baking Tools and High Quality Ingredients
There are many baking tools that your friend might not have, but would love to have in their collection. Some ideas include pastry bags, piping tips, cookie scoop set, a pastry brush, and a dough scraper.
High-quality ingredients can make all the difference in baking. Consider putting together a gift basket of premium flour, sugar, vanilla extract, and other baking staples.
Check Out Other Related Posts On Webnuggetz