Halloween Bathroom Decor
Fun Halloween Bathroom Decorations
Halloween bathroom décor is perfect for those who celebrate Halloween by going all out. It is an inexpensive way to not only put yourself into the holiday mood, but it is also enjoyable for guests.
Instead of doing the hum-drum minimum decoration this year, expand the decorations into every room in the house, including the bathroom.
Set out some orange and black candles (available at most dollar stores as well as general and novelty stores). Buy a couple packages of spider web decoration which is always available this time of year. Don't let a tight budget stop your Halloween fun.
Flameless candles are popular right now, and even some of the candle effect air fresheners will have the appropriate themed covers. These are functional and fun! They allow for a soft, safe, eerie glow of light, which is perfect for this particular holiday.
Halloween Flameless LED Candles
Halloween Flameless Candle
Halloween Toilet Paper and Tissue Holders
Some ideas for Halloween bathroom décor would be skull toilet paper holders, Halloween themed shower curtains, towels, rugs and anything else that "creeps" into your imagination.
Again, orange and black are traditional colors for this holiday, but don't be limited by it. Hang a witch or skeleton door decoration on the shower rod, and watch the smiles.
Skull Toilet Paper Holder
The Undead Graveyard Zombie
Halloween Themed Bath Mats and Rug Sets
Don't overcrowd with Halloween bathroom décor, but it is fine to go just a little overboard. Often there are bathroom mat sets available in the Halloween décor, so if able, that is a good way to save money.
Halloween bath mats are popular right now, and even some of the fall themes will have the appropriate Halloween colors. These are functional and fun!
Halloween Funny Orange Bathmat
Bloody Bathmat Footprint
Bath Mat Horror Spider Web
Halloween Funny Home Mat
Halloween Bathroom Night Lights
Light your way during the Halloween season with these fun night lights. You can use them in the bathroom or any room in your home to add festivity and light in the darkness. These are fun and unique, and add great holiday decor to your bathroom, etc.
Halloween Pumpkin Bubble Light
Jack O'Lantern and Black Cat
Pumpkin Spider Night Light
2 Pumpkin Shape Led Lights
Halloween Shower Curtains
For those who celebrate without the gore and supernatural factor, putting up Autumn-themed items help add to a Halloween bathroom décor. Pumpkins or Jack-o-lanterns are fun and festive signs of the season, and are easily incorporated into most bathrooms. A few well placed plastic spiders or bats are also neutral, but add a great Halloween effect. Using your imagination is part of the fun.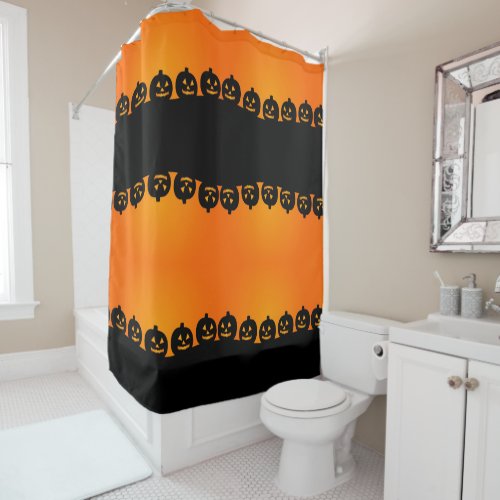 Scary Evil Pumpkin Shower Curtain

Cute Black Cat Pumpkin

Flying Ghosts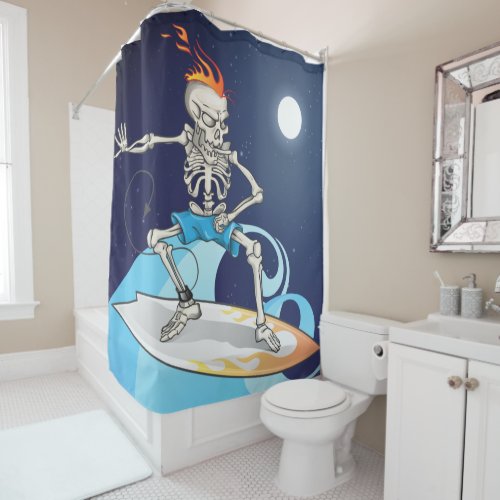 Halloween Night Surfing

Red Skulls Black Halloween Goth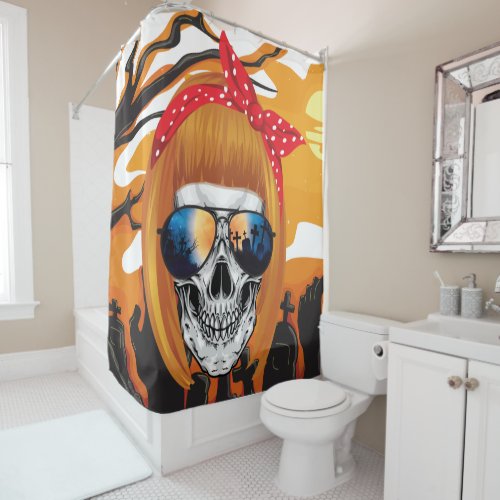 Funny Skull with Pageboy Hair

Assortment of Halloween Goodies For Your Bathroom
Scary Decor for the Bathroom
Here are some more fun bathroom accessories to dress up your home for Halloween. Might as well scare your guests when they use the bathroom, right?
But seriously…whether you choose scary or cute decorations for Halloween, your bathroom will look fun and festive, and you'll enjoy decorating it for the holiday.
Halloween 3D Bats
Bloody Handprint Footprint Stickers
Halloween Toilet Seat Sticker
Creepy Cloth 80 x 200 in
Halloween Toilet Seat Cover
Halloween Severed Hands
Check Out Other Related Posts On Webnuggetz