Hardwood Floors in Rock Hill
If you are looking for hardwood floors in Rock Hill, Outlook Floormasters   can provide beautiful floors for you.
Outlook Floormasters is locally owned and operated.  You will find trusted, friendly professionals, high quality products, great service and affordable pricing.
803-329-1132          Located in front of the Newport WalMart in Rock Hill.
4859 Old York Road, Rock Hill, SC
Choosing Your Hardwood Floor
Your floor is one of the most important features of your home.  You want to be sure that your flooring is appropriate for your lifestyle and the style of your home.
Maple or oak wood strips used to be the only choices.  Now you can choose from natural wood floors or laminates.  The range of laminates seems to grow every month.  You can find a laminate floor to suit almost any decor.
When you visit the showroom at Outlook Floormasters, you will have the opportunity to discuss your flooring needs with Chris, Paul, Hank or Adam.    The best part about Outlook Floormasters is that these are local guys and a local business.  They genuinely care about your project and your results.
You can follow Outlook Floormasters on Facebook, too.  Just search Facebook or simply click on Outlook Floormasters on Facebook  and like the page.   That way, you will always know about the monthly specials, too!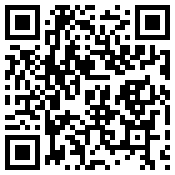 Amazon Gift Cards
If you are ready to redecorate more than just your floors, then consider an Amazon gift card for yourself, or to give as gifts to someone else.
Amazon eGift Card

Amazon.com $25 Gift Card in a Black Gift Box

Amazon Gift Card – Print – Wish Big

Amazon.com Gift Card in a Mini Envelope (Black)

Amazon.com $250 Gift Card in a Birthday Cupcake Tin

Amazon.com Gift Card in a Birthday Pop-Up Box

Amazon.com Gift Card in a Gold Reveal

Amazon.com $25 Gift Card in a Gift Box Reveal

Amazon.com $100 Gift Card in a Polka Dot Reveal

Check Out Other Related Posts On Webnuggetz