Healing Amethyst Jewelry – February Birthstone
Harness the healing Powers of beautiful amethyst as well as having beautiful jewelry for yourself or Gorgeous gifts
Amethyst – February's birthstone can heal the fearsome beast, even if the beast is inside yourself!
This mysterious purple stone is known to be calming to the nerves, and according to crystal healers it aids in pain control and sleep .
This stone is one of my favorites, as it is generally light to very deep purple. I have an large amethyst geode on my counter: blessing my home with its calming energy. I also have some in my rock garden. My sister Carolyn was very involved in spirituality – I got to inherit the geode that she used to meditate with when she passed.
Whatever the case is in regards to spirituality, amethyst is flat out gorgeous – and gifts of this even if it is to yourself – would certainly be welcome!
Beautiful Amethyst Birthstone Ring
Amethyst rings are the traditional birthstone presents, and here are some lovely ones.
9.50ct Cushion Cut Simulated Amethyst CZ .925 Sterling Silver Ring Size 8
Enchanting 0.50 Carats Amethyst Ring in Sterling Silver Rhodium Nickel Finish Size 6
Dazzling Love 1.00 Carats Amethyst Ring in Sterling Silver Rhodium Nickel Finish Size 7
Irish Claddagh Simulated Amethyst Heart Ring Size 6
Crystal Healing Properties of Amethyst
Amethyst is believed to be a deeply healing stone, opening us up to spiritual possibilities in a gentle fashion. It was believed that it both keeps us grounded and expands our beings and our lives.
Amethyst is used often in massage therapist's offices – or other body workers who practice crystal healing.
Is there truth to crystal healing? I don't know, but I do know that gazing at amethyst is amazingly calming.
Watch the brief video and see for yourself, I think you will feel calmer.
Beautiful Amethyst Jewelry Sets
Some of the most thoughtful presents, even to yourself are jewellery sets. Here are some lovely rings, necklaces, bracelets in sets.
Sterling Silver Amethyst Earrings and Pendant Necklace Jewelry Set
2.25 Ct Round Purple Amethyst .925 Silver Pendant and Earrings Set 18
18k Yellow Gold Plated Sterling Silver African Amethyst Heart Earrings and Pendant Necklace Jewelry Set
Natural Amethyst Faceted Pendulum Necklace & Earrings Set
Sterling Silver African Amethyst and White Topaz Halo Heart Earrings, Ring, and Pendant Necklace Jewelry Set
Sober Amethyst
The ancient Greeks would make cups of amethyst – and serve alcohol in it. They believed that it would protect from drunkenness. To this day, amethyst crystals are used as healing if you are fighting addiction of any kind.
Amethyst Jewelry is Perfect for Valentine's Day
Of course amethyst is wonderful if you are giving it as a February birthday present.
But the deep purple crystal is also a beautiful Valentine's Day present.
Calming Your Mind with Amethyst
Amethyst is believed to be very helpful for healing: especially with your mind. Amethyst can help if you are over-worked, or a workaholic. Remember that amethyst was known as "the sober stone" because it was believed to prevent from drunkenness. People used to hold amethyst under their tongues to keep from getting intoxicated. Whether or not that worked, it does let you know how amethyst is believed to affect your mind.
Amethyst is put under pillows to prevent insomnia and nightmares.
And amethyst is used for meditation: like in this amazing picture of the Buddha meditating in a huge lavender crystal.
Inspiring Amethyst Angels
Because amethyst is believed to be a healing stone, it is often depicted with angels and other magical beings.
Elements February Monthly Angel Figurine, Includes Amethyst Birthstone, 3-Inch
YJH Crystal Natural Carved 2 Inch Amethyst Pocket Guardian Angel Figurines and Statues, Reiki Healing Crystals
EVER FAITH Angel Wing Purple Rhinestone Crystal Earrings
Perfect Memorials Angels Near Heart Stainless Steel Cremation Jewelry (Amethyst)
Design Toscano Amethyst the Fairy Sitting Sculpture
Maybe you Just Love the Color of Amethyst
Even if you are not in the market for this beautiful jewelry, you may still enjoy amethyst color on some of these fine Zazzle products.
Amethyst Birthstone Fairy Fleece Blanket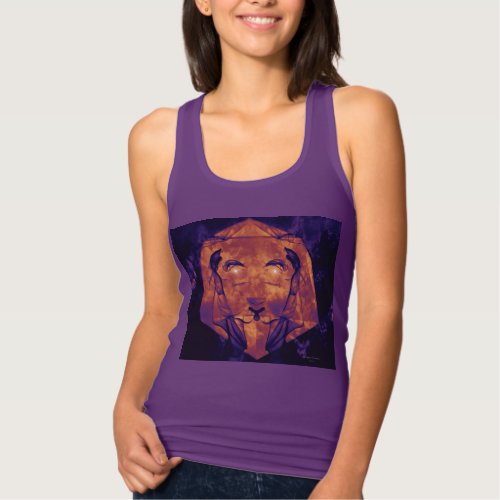 Lioness Amethyst T-shirts

Amethyst Orchid and White Butterfly Thank You Heart Sticker

Healing Amethyst has Been Treasured for Centuries
There is something about the beautiful healing properties of amethyst jewelry that make it wonderful jewelry for all: especially those lucky enough to be able to call this their birthstone.
Photo in the public domain: Roman intaglio engraved gem of Caracalla in amethyst, once in the Treasury of Sainte-Chapelle.
Check Out Other Related Posts On Webnuggetz