Jewelry for Witches and Pagans
Jewelry for Witches and Pagan
Jewelry is essential for witches, warlocks and pagans: both for the symbolism and the beauty! Witches are historically known for wearing lots of jewelry because it adds to their power and is part of their spells.
Stones and jewels of all kinds are believed to possess energy deep in their mineral structure. Wiccans wear jewelry not just to adorn their bodies, but to tap into that power.
Some witches use moonstone, or amethyst, or bloodstone for the depths and power in those gems. Any stone can be used for this purpose, although there are some favorites, or favorite, personal gems that are used by certain witches for their own jewelry collection.
Certain designs are also favored by witches as mystic and magical symbol. The pentagram – which is a five-pointed star that is formed by drawing a continuous line in five straight segments is the traditional symbol of Wicca. But Wiccans also find strength and power in symbols of Egyptian, Celtic and other ancient cultures.
Before witches wear their new jewelry, they bless it by doing a clearing spell. Out with the old energy and em-powered with new ! You need to know that the main part of witch jewelry is the intent behind it, and that should be only for peace and love.
Beautiful Jewelry Pendant and Necklaces for Wiccans
Pentacle, Celtic, Metaphysical Jewelry for Witches
Lovely symbolic jewelry of all kinds with Wiccan symbols.
I love how so much of Wiccan jewelry is related to the healing arts. Also well represented in pagan circles are for writers and artists, who use their own magic to do their craft.
The talisman pendant is a tribute to the artists.
The Goddess pendant from Silverrush are exceptionally beautiful and mystical.
Pendants and jewelry is easy to give because you do not have to worry about sizing a ring.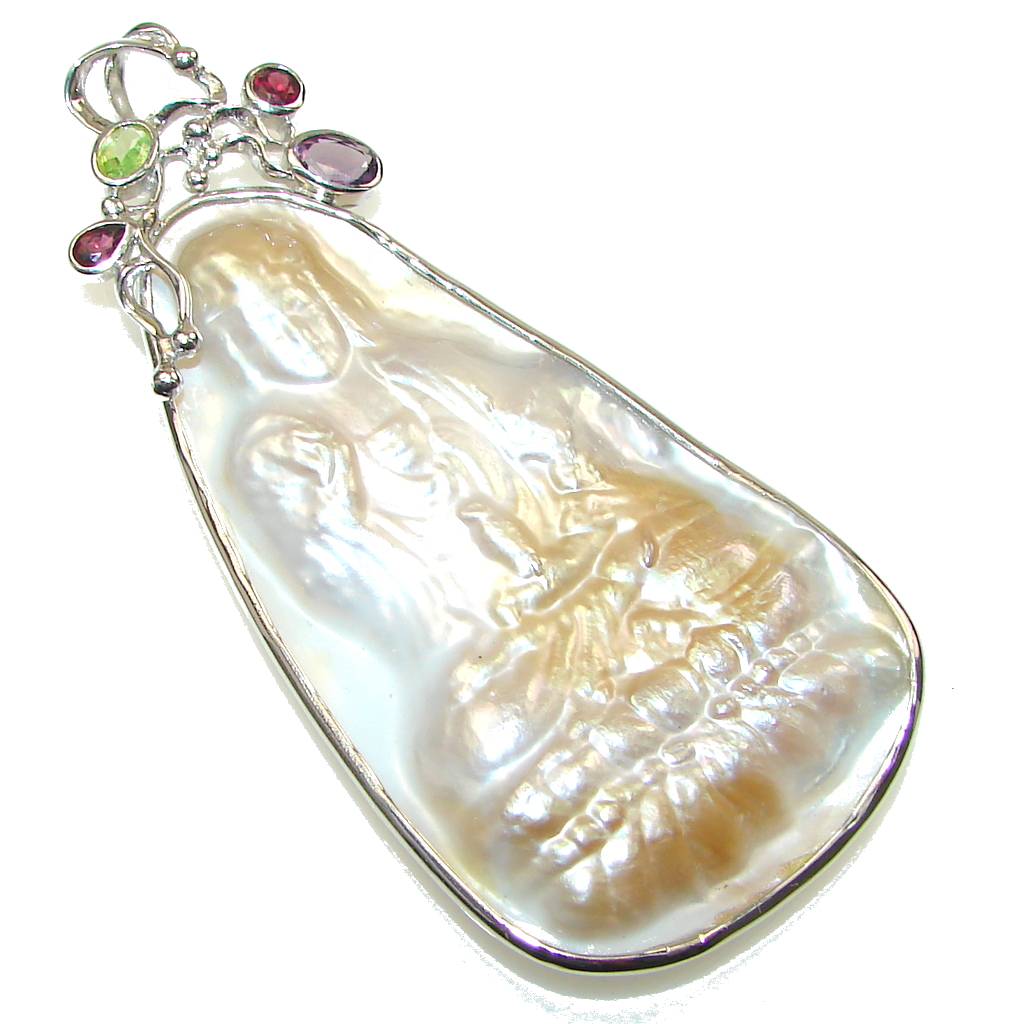 Big Praying Goddess Blister Pearl Handcrafted Sterling Silver pendant

Pentacle of the Goddess Wiccan Jewelry Pagan Pentagram Necklace
Large Rune Pentacle Pendant Pentagram Jewelry Wiccan Necklace Norse Pagan Runes
Sterling Silver Moon Phase Pentacle Pendant Lunar Goddess Jewelry
Sterling Silver Caduceus Asclepius Rod Healers Pentacle Pendant Jewelry
Talisman For Poets Writers and Actors Seal of Solomon Pentacle Pendant Hermetic Enochian Kabbalah Pagan Wiccan Jewelry
Celtic Knot Pentacle for Protection Wiccan Necklace Jewelry Pagan Irish Pendant
Wiccan Pewter The Pentacle Of Life Druids Tree Pendant On Adjustable Black Cord Necklace. STYLE D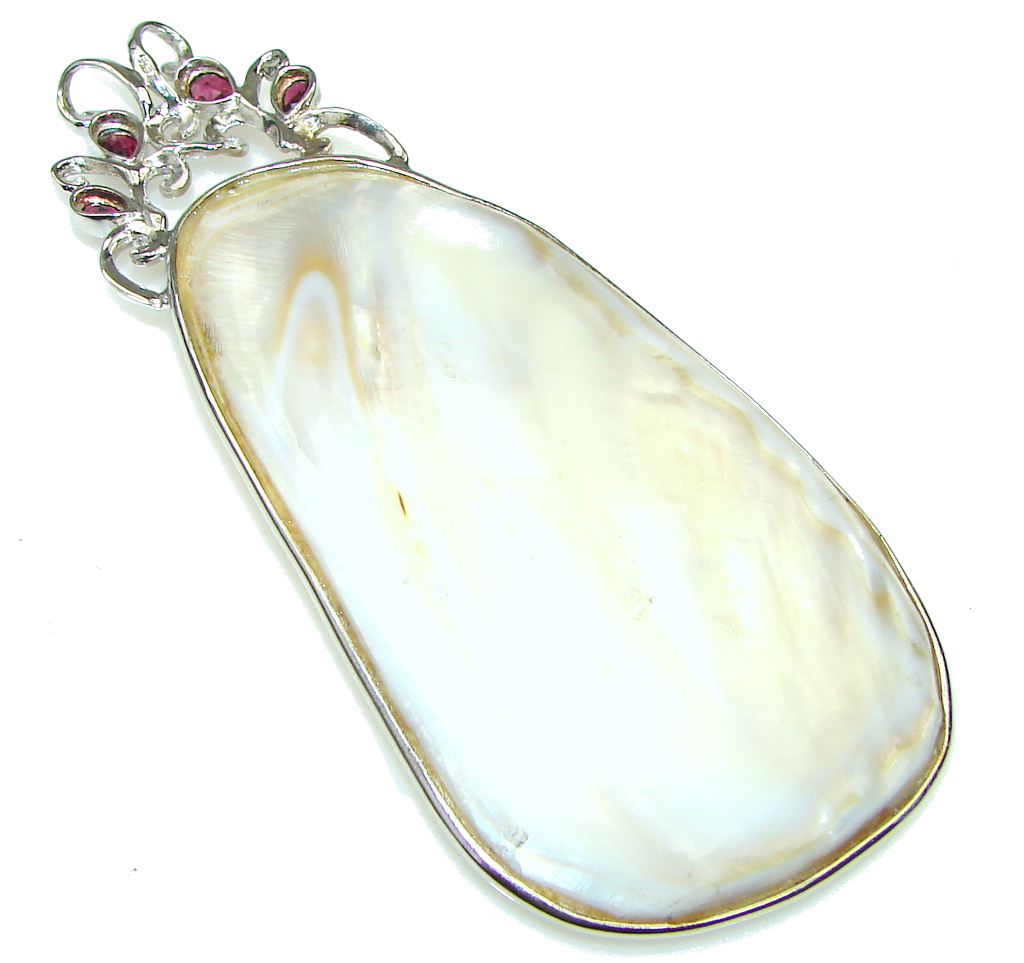 Large! Praying Goddess Blister Pearl Handcrafted Sterling Silver pendant

A Lovely Charm Bracelet with Wiccan Symbols
Silver Wiccan Charm Bracelet AVBeads
& 
Goddess Themed Bloodstone Jewelry
Beautiful bloodstone jewelry – with a goddess and a pentacle theme. Bloodstone is a mystical, gorgeous red-green birthstone of March.
Nice Triple Goddess Symbol with Bloodstone on a 16
Pentacle for the Goddess in Sterling Silver with Bloodstone Made in America Other Gemstones Available
& 
Celtic Knot Jewelry – Beautiful Pendants and Necklaces and Earrings
Perfect for Witches and Pagans
Witches gain wisdom and strength from many ancient cultures, because pagan people lived all over the world. Celtic knots are complete loops without any beginning or end, this unending style is called pure knots. The knots vary from simple to complicated ones.
The use of only one thread highlights the Celts' belief in the interconnectedness of life and eternity.
The Tree of Knowledge is also highly revered in Celtic beliefs.
925 Sterling Silver Good Luck Irish Celtic Knot Triangle Vintage Pendant Necklaces, Rolo Chain
Celtic-Knot Round Drop Earrings
Sterling Silver Celtic Knot Pendant Necklace
Rising Sun – Interconnected Celtic Knot Tree and Roots of Life Sterling Silver Pendant
Celtic Cross Sterling Silver Necklace

Stainless Steel and Enamel Celtic Cross Necklace

Celtic Knot Rings for all of Us
Irish Claddagh Rings have deep Pagan Roots
Although the people of Ireland and the Celtic lands are predominantly Christian, they have deep pagan roots.
This shows beautifully in the Celtic jewelry that is shown here. I have a special fondness for Clauddagh rings , especially Clauddagh rings that feature your own birthstone.
Sterling Silver 925 Celtic Knot Eternity Band Ring
Celtic Knot Gorgeous Ring, Hypoallergenic Titanium – 6MM

Rose Gold Celtic Dragon Tungsten Unisex Wedding Band Ring
.925 Sterling Silver Traditional Claddagh Celtic Ring
Zealmer Black Gold Plated Cubic Zirconia CZ Blue Rhinestone Heart Cut Bridal Crown Irish Claddagh
Sterling Silver Claddagh Ring Simulated Garnet Traditional Irish Knot Band
Fun Inexpensive Jewelry for Witches
I found so much inexpensive jewelry that would be perfect for any witch to celebrate Halloween!
From deep Wiccan symbology symbol to frivolity from the Wizard of Oz evil witch these pendants and necklace will certainly suit.
These are all under $20.
Witch's Aid Amulet
Azuregreen Wicca New Beginnings Amulet (awnew) –
Rubie's Costume Blood Line Collection Heart Necklace, Silver/Black, One Size
Celtic Tree of Life Amulet
Almost Every Stone and Jewel Can be Used in Jewelry for Witches
Jewelry is really important for witches, warlocks and pagans: both for the symbolism and the beauty. They gain power and focus by using the power of the stones, and delight from the beauty of the jewels.
Witch's Bloodstone Jewelry
Red and Green Magic
Witches – or anyone else wanting beautiful jewelry with mystery – can find beautiful bloodstone jewelry.
The blood of life is very symbolic for many spiritual traditions.
Much of this jewelry, like the lovely wolf pendant is by Silver Dragon which is American made, and uses recycled silver so it is gentle on the environment.
Ana Silver Co Rare Bloodstone, Garnet 925 Sterling Silver Pendant 1 7/8
Ana Silver Co Rare Bloodstone, Amethyst 925 Sterling Silver Ring Size 7 RING834080
The Howling Wolf Bracelet in Sterling Silver with Bloodstone Handmade in America
Natural Green Bloodstone Heliotrope Gemstone 8mm Round Beads Stretch Bracelet
The Howling Wolf Sterling Silver with Bloodstone Made in America Other
Ana Silver Co Rare Bloodstone 925 Sterling Silver Ring Size 8.75 RING835788
Bloodstone Earrings 27 Steampunk Clock Stone
Bloodstones in a Vial Keychain
Delightful, Unique Witch Jewelry from Zazzle
Not all jewelry for witches is high Magick – some is just for fun!
Lucky Witch On Broomstick Round Locket Necklace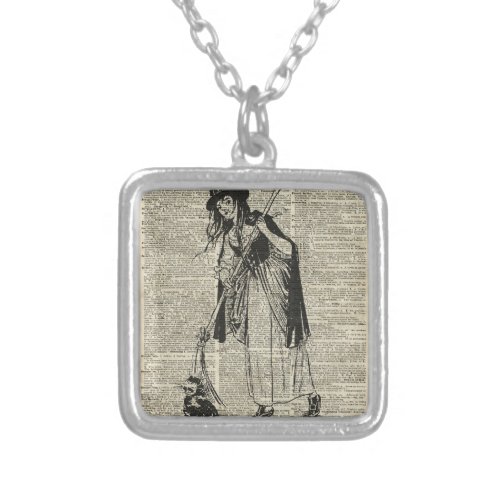 Witch With Cat Haloowen Party Gift Decoration Square Pendant Necklace

Salem Academy Round Pendant Necklace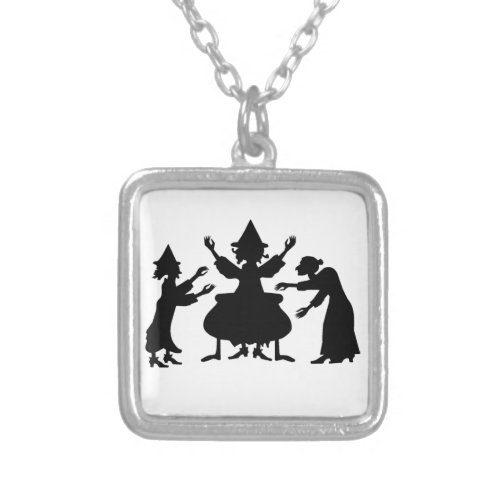 Hubble Bubble Witches Square Pendant Necklace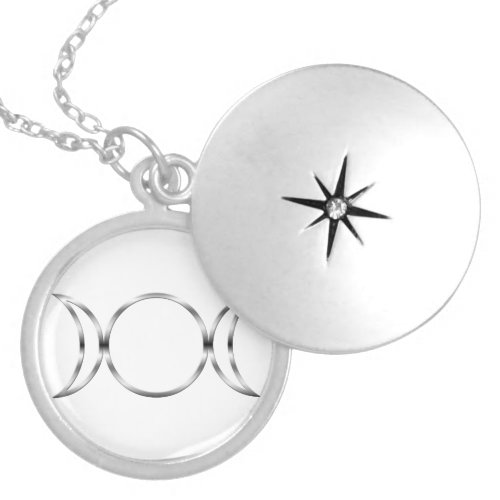 Falln Pagan Triple Goddess Symbol Round Locket Necklace

Wiccan and Pagan Rings
It is nice to have a beautiful mystical wiccan ring to complete your pagan jewelry wardrobe.
The pagan wedding is called hand-clasping and some of these rings are special enough for that, some just for fun.
I have found rings in all sizes to fit everyone.
925 Sterling Silver Wicca Pentacle Ring
Elfasio Men's Pentacle Pentagram Rune Star Magic Casting Stainless Steel Wiccan Biker Ring
Sterling Silver Wicca Triquetra Ultimatum Ring
Sterling Silver Crescent Moon Wiccan Goddess Ring – Size 4 – 15
Sterling Silver Heart Pentacle Wiccan Pentagram Ring
Five Magical Talismans Profit and Protection Agla Red Gemstone Ring By Alchemy Gothic
Sterling Silver Oak Leaf Pentacle Ring
Sterling Silver Celtic Knot Triquetra Pentacle Pentagram Ring
Sterling Silver Wide Filigree Pentacle Band Ring
925 Sterling Silver Cut Out Ancient Tree of Life Pentacle Wiccan Pagan Pentagram Ring
Sterling Silver Pentacle Pentagram Band Ring
Sterling Silver Celtic Knot Triquetra Toe or Pinky Ring Body Jewelry
Sterling Silver Triple Crescent Moon Goddess Ring with Rainbow Moonstone
Large Bronze Ornate Pentacle pentagram Ring Pagan Wiccan Jewelry (sz 4-15)
Pentacle, Wiccan and Warlock Rings for Men
Don't forget the warlocks!
Beydodo Stainless Steel Ring (Punk Bands) Pentagram Goat Blue Golden Silvery Baphomet Size 13 For Men
Beydodo Stainless Steel Ring (Punk Bands) Claw Gothic Pentagram Black Silver Men for Ring
Beydodo Stainless Steel Ring (Punk Bands) Pentagram Baphomet Goat Width 29mm
OAKKY Men's Stainless Steel Vintage Five-pointed Star Eye of God Ring Pentagram Design Gold
Detailed Celtic Pentagram Ring Carved Pentacle in Bronze
Sterling Silver Pentagram Ring, Unisex Kyanite Ring MADE TO ORDER, mens ring, pentacle ring, wiccan jewelry, pagan jewelry,witchcraft ring
925 Sterling Silver Viking Norse Runes Futhark Pentagram Celtic Knot Wiccan Pagan Ring
Mens/Womens Punk Gothic Style 316L Stainless Steel Magic Pentagram Star Silver Black Band Ring
TEMEGO Jewelry Mens Stainless Steel Ring, Vintage Hollow Casted Pentagram Band, Black Silver
Jewelry for those Practicing Witchcraft
What makes the magic in your life? I believe it is the people and animals we love, and our connection with the Earth. I feel energy in the rocks in my garden, so I certainly believe there could be energy in the jewelry we wear.
There are lots of reasons to wear jewelry based on witchcraft. Jewelry is beautiful of course, but because of the deep symbolism they are really important for witches, warlocks and pagans as sources of power and deep mystery.
Check Out Other Related Posts On Webnuggetz