Knitting Bags and Totes
Cute Knitting Bags and Totes
Start your shopping for knitting bags and totes right here. You've got to have a good knitting bag for all your knitting projects and to keep your knitting accessories organized. Many like to keep projects separated so they have a different bag for each project.
And think gift giving. So many occasions that a knitter would love to receive some additional bags for projects. And a true knitter can never have too many. And they are beautiful. This best part is organizing and putting yarns and patterns in a place you'll be able to find again. I can tell you first hand, a knitting bag is a great gift for someone who loves to knit.
And just because it is called a knitting bag it certainly doesn't need to be limited to knitting. I also carry my crochet and my cross stitch in my bags. A crafter will figure out what to do with a knitting bag no doubt at all. And some of them are so cute you will be tempted to carry as a purse. Check out some of the bags in the video below. Really cute!
Gorgeous Quality Tapestry Quilted Bags
Ready for your next knitting project and so much more
Vera Bradley Large Traveler Duffel Bag
Everyone knows the quality of Vera Bradley's work. She made this beautiful quilted tapestry duffel travel bag. This bag has the quilted exterior with a zipper and 2 exterior side pockets. Very easy to pack and carry on. A real beauty.
But my love for this bag is a knitting tote. You can carry everything you could possibly need and several projects at once. Love this bag!
Top Knitting Bags and Totes
Looking for the best knitting bags and totes?
Being a knitter for many decades, I love knitting bags with tons of storage. This bag fits the bill. You are going to be pleased with the organization of this bag.
With this bag you don't have to also carry a purse, allowing you to having knitting and purse and storage all in one stylish beautiful bag.
Your knitting accessories will fit and be where you put them when you next pick up your project. Also the yarn while in your bag with the top cinched will not tangle as you knit and pull more yarn. Very cool. And it is a very nice looking bag, nothing you won't want to carry with you wherever you go.
A Look Inside a Knitting Bag and Tote (Video)
You'd be amazed at what you can put in there.
I thought this video was very interesting to compare what other people put in their knitting bags. This particular knitting bag was made by the women in this video and she really is able to pack it and organize it well. Knitting bags are personal, what you put in them makes all the sense in the world to you.
Traditional Knitting Bags and Totes
These are knitting bags and totes that were actually created for the craft
Miles Kimball Knitting Tote Bag, 18 x 11 x 1 inches

Teamoy Knitting Bag, Travel Yarn Storage Tote Organizer for Yarn, Unfinished Project, Crochet Hooks, Knitting Needles and Accessories, Lightweight, Water-Resistant, Large Capacity, Dandelion

Knitting Bag Yarn Storage – Durable Canvas Yarn Bag – Yarn Organizer Crochet Bag with Knitting Accessories Case

Luxja Knitting Bag, Yarn Bag with Cover and Shoulder Strap, Yarn Tote Bag for Carrying Projects, Knitting Needles (up to 14

PACMAXI Yarn Storage Knitting Bag-High Capacity Yarn Tote Storage Organizer with Shoulder Strap and Hook for Cotton Yarns, Knitting Needles, Crochet Hooks (Blue)

Luxja Small Knitting Tote Bag, Yarn Storage Bag for Carrying Projects, Knitting Needles, Crochet Hooks and Other Accessories, Gray

Everything Mary Deluxe Yarn Carry Organizer Project Caddy Organizer Storage Tote – Large Premium Case for Knitting, Yarn, Crotchet – Yarn & Notions Organization – Tangle Free Yarn Caddy Organizer for

BeCraftee Best Yarn Bag/Knitting Bag. Portable, Light and Easy to Carry. Yarn Storage Bags Have Pockets for Crochet Hooks & Knitting Needles. Slits on Top to Protect Wool and Prevent Tangling.

Hoshin Knitting Bag for Yarn Storage, High Capacity Yarn Totes Organizer with Inner Divider Portable for Carrying Project, Knitting Needles(up to 14

Pursetti Zip-Top Organizing Utility Tote Bag with Multiple Exterior & Interior Pockets for Working Women, Nurses, Teachers and Soccer Moms (Purple Circle)

Beautiful Knitting Bags From Etsy
Etsy Well Known for their Quality and Artisan's Designs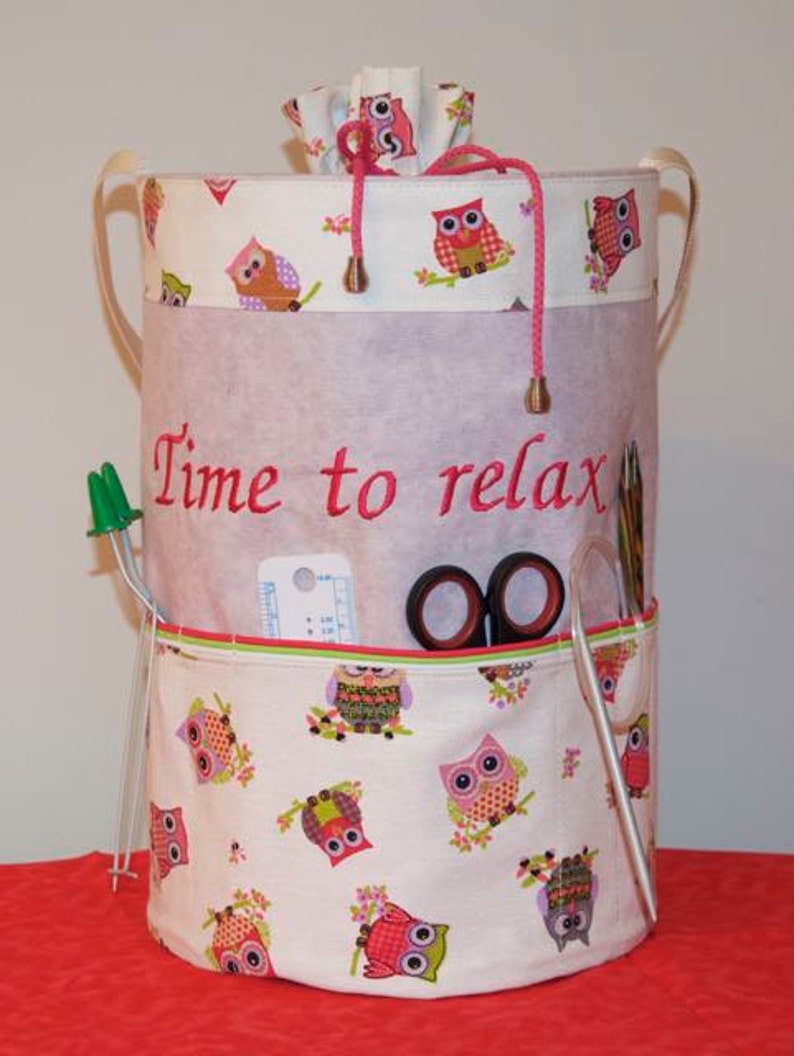 Knitting bag, handmade basket, knitting basket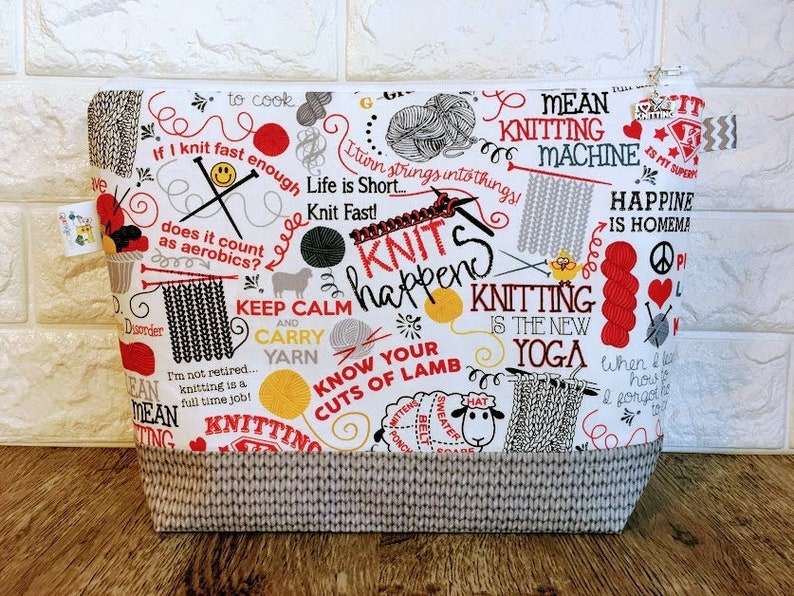 Knit Project Bag, Project Bag Knitting, Project Bag Zipper, Zippered Knitting Bag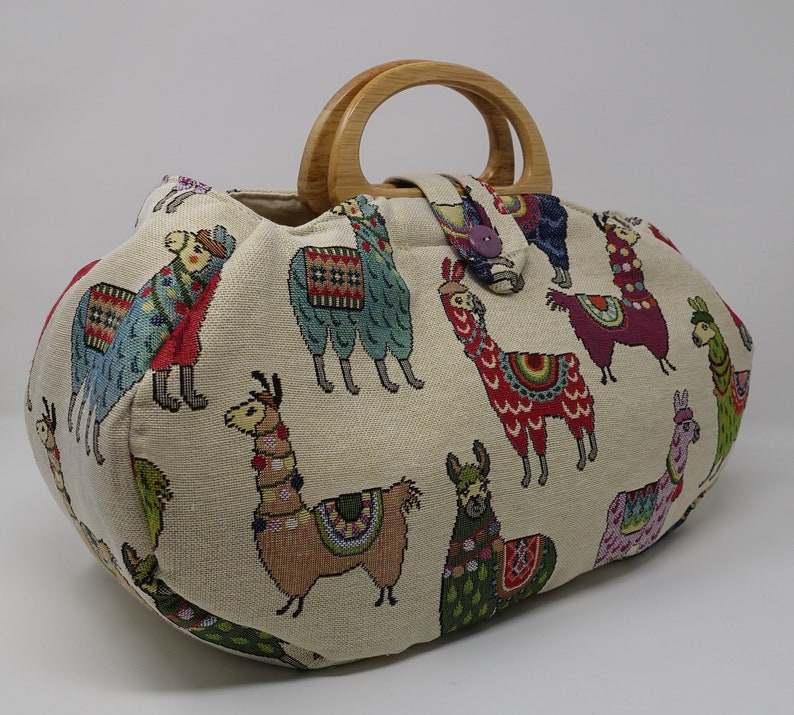 Large project bag. Llama, Alpaca fabric knitting bag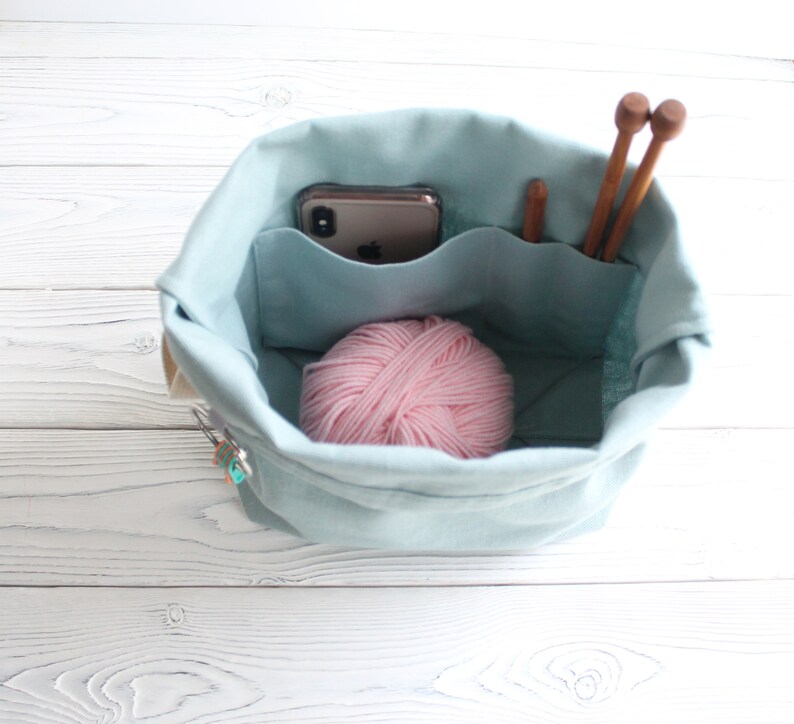 Canvas Project Bag for Knitting drawstring knitting bag Knitting Project Bag
Beautiful Tote Bags That Are Great Knitting Bags
Less traditional and more beautiful. Great Bags and Totes for Knitting And Many Other Uses as Well
Knitting Is Personal
Knitters take themselves seriously.
And have a different bag for each project.
Each project is special
so should each bag be special
Gorgeous Tapestry Bags by ArtisanStreet
Perfect for knitting bags, carry on bags, luggage or shopping
ArtisanStreet's"Lauren" Brick Red Vines on Tan Background Tapestry Carpet Bag

ArtisanStreet's"Aurora." Paisley Tapestry Carpet Bag on Light Tan Background

Check Out Other Related Posts On Webnuggetz