Posters for the Laundry Room
Spruce Up Your Laundry Space
When I first moved into my house, the laundry room was a boring white boxy space. I wanted to jazz it up with some paint and vintage graphics. There's a wide variety of laundry related vintage advertisements and art for you to select the look you want.
Take a look at the ones I've featured here. I bet you'll find the one that really fits your style.
Oberne Hosick & Co. Hard Water Soap ~ Vintage Ad Poster
by
TheVintageVamp
Shop for
Posters
& Prints online at Zazzle.com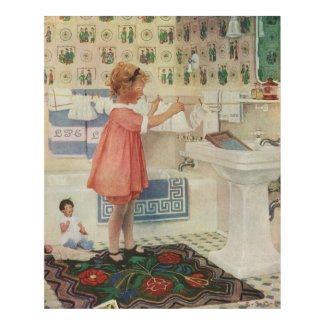 Vintage Girl, Child Doing Laundry Hanging Clothes Poster
by
YesterdayCafe
Browse Child Posters online at
Zazzle.com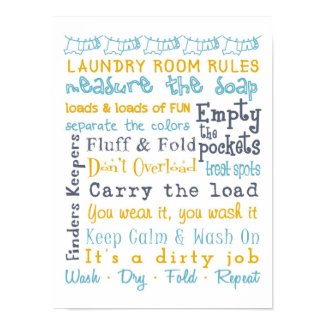 Laundry Room Rules Poster
by
DesignsbyJaime
See more
Wall Posters
1900 Washer Advertisement
Now on a Poster for Your Laundry Area
Every time you look at this poster, it reminds you to appreciate your automatic washer and dryer. Just imagine how wearing the Monday wash day was back in 1900. Keep in mind how large the families were back then as well.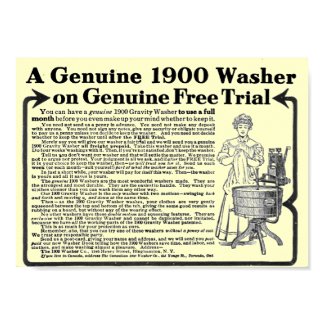 A Genuine 1900 Washer Poster
by
stanrail
Browse additional
posters and prints
from zazzle.com.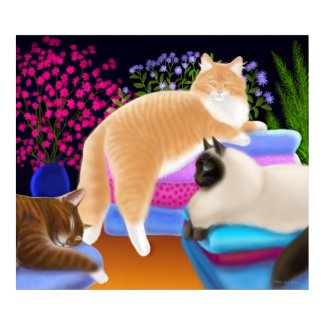 Cats Love Clean Laundry Poster
by
twopurringcats
View another
fine art print
at zazzle
Vintage Little Girl Playing With Dolls Print
by
antiqueart
Search for another
posters online
at Zazzle
Poster of a Kitten Hanging the Laundry
Vintage Photograph in Black and White
This vintage photo of a kitty hanging out the wash will look great in your laundry room. I remember having a book with photos like these in it. That was way back in the 1950s, so this truly is an oldie, but goodie.
Kitten Hanging Laundry Vintage Poster
by
yesterdaysgirl
Look for more
office art
at zazzle.com
Check Out Other Related Posts On Webnuggetz