Low Quality? Panda Update?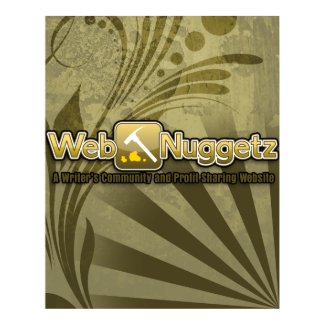 Hello Pioneers! First off a big howdy to you all!  The site stats have been amazing and we are really, really, really excited about that!!
Just few reminders we want to bring up:
• August is Education month and you don't want to miss out on the cash prize contest.  Not to mention all the free other goodies.
•  Quality Assurance!  This is IMPORTANT! You may have noticed that there have been some rules established here about text and content.  That's because Google is king and in order to be a fish in their pond we have to play by their rules.
Why anyone wants to copy text is beyond us?  It drags down the SEO value of your post and our site.  One of the things we are going to be cracking down on is duplicate content.  We will not stand for copy and paste posts full of products.   If your post breaks any of our quality standard rules it will be put into draft and you will see a message at the top explaining why.   That's pretty much the rules for any site, there are a few writer's communities (and I use the term writer's loosely) that allow you to copy and paste your content all day long; but we don't.  We won't risk having our site slapped by Google the way other communities have been in the past.  We are a quality site and wish to remain that way.
Read this article about Panda updates 
Here is what Google takes a look at each time they run a new Panda update…
Factors that Google might be able to measure to define low quality:
• A high % of duplicate content.
• A low amount of original content on a page or site. – Here we require 200 words of ORIGINAL text, even that is bare bones. This means absolutely original text, no copy paste and change a couple of words.  We will notice, we watch very carefully.  You may add some copied content for product specs and descriptions and related items but you must have 200 original words of your own that can not be found anywhere else on the internet.

• A high % (or number) of pages with a low amount of original content. – Cranking out post after post after post with a template and only changing the products and keywords would cause our site to degrade fast. We will not allow it.

• A high amount of inappropriate (they don't match the search queries a page does well for) adverts, especially high on the page.
• Page content (and page title tag) not matching the search queries a page does well for.
• Unnatural language on a page including heavy-handed on-page SEO (meaning, don't just write keywords over and over again). E.g. unnatural overuse of a word on a page.
• High bounce rate on page or site. – Low quality posts cause people to leave quickly and not check out other posts on the site, nor will they be likely to click on a WebNuggetz post ever again.
• Low visit times on page or site.
• Low % of users returning to a site.
• Low clickthrough % from Google's results pages (for page or site).
• High % of boilerplate content (the same on every page).
Using templates and not changing much content
• Low or no quality inbound links to a page or site (by count or %).
• Low or no mentions or links to a page or site in social media and from other sites. – We have added the social share options embedded in the site template. Please use these. If you are not a member of those Social sites, join them!
So much hard work and careful planning has gone into this website.  We've open the doors to our friends and internet marketing family.  We did it without taking a penny from you or your earnings.  We want this to be a quality community that the search engines love so that we all earn more.  Please help us to keep this place an original.  Thank you for joining WebNuggetz!
Be an original!
Check Out Other Related Posts On Webnuggetz