Magic Mesh Screen Door
Magic Mesh Screen Door
I have purchased quite a few Magic Mesh Screen Doors over the past few years. In theory they work great, but were not up to the feat of my rowdy boys, crazy dogs and rough husband. They are inexpensive enough to buy and so easy to install.
So I was delighted to see the many updates and upgrade they made to their products. Strips of magnets are sewn in as well as the velcro. Having the velcro sewn in makes installing much easier and the magnets are longer and since they are inside the seams won't pop off or be chewed off by the many dogs and puppies that frequent my home.
Vied Magic Mesh Screen Doors
About the Mesh Screen Door
Mesh Screens Doors are an instant screen door that goes up in minutes and can be a temporary screen door that work effectively for keeping out bugs, flies, mosquitoes and many other flying or crawling critters while allowing fresh air and a cool breeze into your home.
No more getting up to let the dog in and out and in and out, your furry friends can now go out and in by themselves with the strong magnetic strips sewn into the screen door automatically closing each time behind them.
The Magic Mesh Screen doors allow you to walk outside with a armful of drinks or food easily without having to open and close the door behind you.
Ease of Installation
I was concerned about installing the Magic Mesh because my house has vinyl siding. However, the Magic Mesh comes with heavy duty velcro that is sewn into the fabric binding and easily attaches to the top and side of your door's frame.
It was super easy to install, no tools, no fuss, no mess. Simply apply the velcro strip to the frame and place the Magic Mesh Screen Door into place. The velcro will hold the screen door in place. Additional tacks are included that can be used on wood frames to give additional attaching.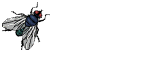 Using the Magic Mesh Screen Door
In and Out all day…..In and Out…… kids and pets, sometimes they drive me crazy. Like my muddy 70 pound baby waiting to get into the house.
Since the magnets attract each side, when you walk through the Magic Mesh Screen Door, it automatically closes behind you. Walking through the Magic Mesh Screen Door is easy, really just walk through the door, you can even push with your tush.
Since the Magic Mesh Screen Door closes behind you, it keep out the flies and bugs and allows you to have a nice cool breeze and fresh air in your home.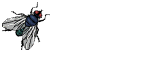 Recommendation Of The Magic Mesh Screen Door
l would definitely recommend the Magic Mesh Screen Door. It is easy to install and easy to use and best of all keeps the flies out of my house.
A 5 Star Product
Magic Mesh is the hands-free screen door that lets you keep fresh air in and annoying bugs out. It fits single doors, sliding doors, RVs and more. It opens easily and then instantly closes behind you.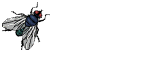 Premium Magnetic Screen Door
Magic Mesh Screen Door
I really like this version of the Magic Mesh Screen Door, it has long magnetic strips instead of numerous smaller magnets which ensure a gap free closure. Heavy duty velcro is sewn into the binding from top to bottom.
Top Rated Magnetic Screen Door at Amazon with a whopping 4 1/2 stars.
Premium Magnetic Screen DoorView Now
See and feel the difference of the high quality polyester used in Instant Bug Mesh, a stronger, more durable mesh which feels soft, is machine washable and keeps more bugs out with a Perfect Gap Free Seal.
Using a combination of long magnet strips and strong magnet blocks, Instant Bug Mesh magnets are sewn into the seam providing a perfect seal from top to bottom.
Instant Bug Mesh has a full length Velcro strip sewn into the mesh across the top and down each side. Additional push pins are provided for an installation strong enough to handle years of heavy household traffic. Installs in minutes.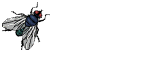 Magnetic Magic Mesh Screen Doors
Magnetic Mesh Screen Doors, top rated by you, the Consumer.
 Magnetic Screen Door Heavy Duty MeshView Now Magnetic Screen DooView Now Magnetic Screen DoorView Now Reinforced Magnetic Screen DoorView Now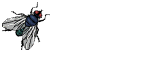 The Magic Mesh Screen Door
Easy To Install
Check out some more great outdoor Gardening Ideas at:
Outdoor Yard Decor
81516
Your Dogs Will Let Themselves Out
Check Out Other Related Posts On Webnuggetz