Marian's Christmas Wish
Book Review:  Marian's Christmas Wish
Marian's Christmas Wish
is an Adult Fiction book written by Carla Kelly.
Marian Wynswich is almost 17 years old and she lives with her Mother, sister Ariadne, and brother Alistair. Her brother Percy is away from home. Their dad had died about a year before.
The two girls are sorting through the Christmas decorations to prepare for the holidays. Ariadne is in love with Reverend Beddoe but he is poor man. Momma has asked Percy to bring a suitor home with him for the holidays in hopes of marrying Ariadne to save the home. Alistair has been kicked out of the school he was attending because of pranks.
When Percy arrives he has two men with him. Sir William is a short, fat, balding man who intends to ask for Ariadne's hand in marriage. The other is a handsome tall man named Gilbert who has a scar on his face. Marian hits it off well with Gilbert and they spend lots of time together. She, Gilbert, and Alistair come up with ideas to get Sir William to leave so Ariadne can marry the Reverend.
Marian has the idea that Gilbert should go to his home for the holidays but he keeps saying not this year. Alistair decides to drug Gilbert and put him on a stage home but Marian is afraid it would not work so she and Alistair get on the stage with him and take him home. Marian discovers he is a spy and that she has fallen in love with him.
Read the book to see what happens. I found it  hard to read even though I am an avid reader because of the large words I had never saw before.
If you would like to purchase Marian's Christmas Wish
or a Christmas ornament from this page, just click on any of the images.
Christmas Ornaments
Capture wonderful family memories with a personalized ceramic ornament. Add your favorite photos, images and personal message to both sides of this ornament. A strand of gold thread makes it easy to display this fantastic keepsake.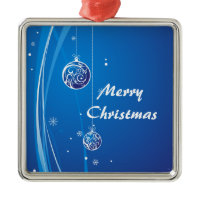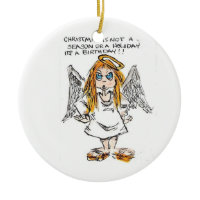 More Christmas Ornaments
If you've not found an ornament here that you like, just click on the banner below to browse Zazzle's wonderful selection of Baby's First Christmas Ornaments 2011. You can also design your own custom ornament from scratch if you are so inclined. A Baby's First Christmas Ornament 2011 would be a special gift for the parents of a new baby.
Check Out Other Related Posts On Webnuggetz