Rock n Roll Jigsaw Puzzles
Rock n Roll Jigsaw Puzzles Make Great Gifts
Back Stage Rock n Roll Music Gifts is proud to present to you these all original rock n roll themed jigsaw puzzles. Rock n Roll Jigsaw Puzzles make a wonderful Christmas gift idea for any one in your family who loves their rock n roll music.
Jigsaw puzzles are a great gift to give for a birthday present or for Christmas to Lead Singers, Drummers, Guitar players or anyone who plays in a rock n roll band. Below you will find rock n roll jigsaw puzzles that are all original and not available in any store or on any other website.
These rock music jigsaw puzzles can only be found in the Bask Stage Rock n Roll Music Gift Shop. All images are created and designed by Thomas Carlson. If you need the best Christmas gift idea for rock music lovers, Consider one of these Rock n Roll Jigsaw Puzzles.
Rock n Roll Jigsaw Puzzles Technical Information
Jigsaw Puzzles come in two sizes. There is a large 10 x 14 jigsaw puzzle in 252 pieces. Then a gift size jigsaw puzzle that is 8 x 10 and comes with a gift tin. Perfect for a stocking stuffer gift!
Zazzle Jigsaw Puzzle Product Description
Turn designs, photos, and text into a great game with customizable puzzles! Made of sturdy cardboard and mounted on chipboard, these puzzles are printed in vivid and full color. For hours of puzzle enjoyment, give a custom puzzle as a gift today!
Rock n Roll Jigsaw Puzzle Prices 10 x 14 $16.65 per puzzle 8 x 10 w Gift Tin $28.85 per puzzle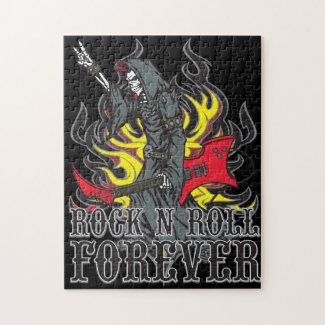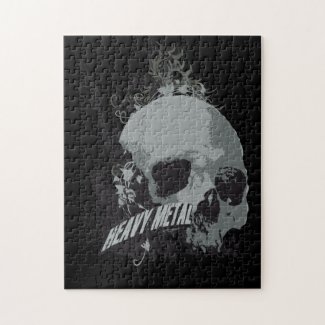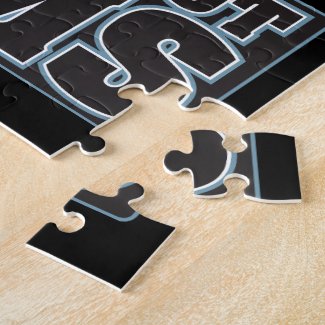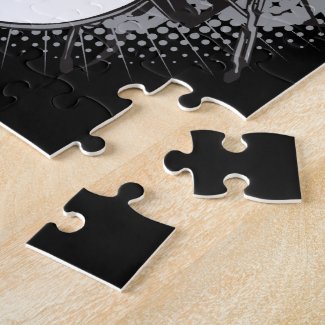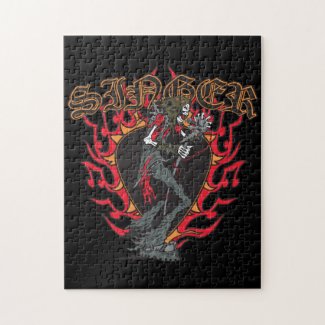 Click the guitar banner above to continue shopping in the Back Stage Rock Music Gift Store. You will find tons of rock n roll t-shirts, mugs, mousepads, hoodies, cases and covers and all sorts of great Christmas gift ideas for anyone in a band or who loves rock n roll music!
More Rock and Roll Jigsaw Puzzles
Check Out Other Related Posts On Webnuggetz