Rooster Kitchen Rugs
Rooster Rugs For Kitchen
Brighten your kitchen with these rooster kitchen rugs. If you are just starting out with a rooster decor and not sure where to start, begin with one or two items like a rug or a wall cloak to set the tone. Everyday items such as a rooster-themed serving dish or a towel set are easy to find and incorporate well with other kitchen items.
To enhance your decor further add a rooster slice rug under your sink or an area rug under the breakfast table.
Country Rooster Rugs
Country decor is a favorite of many. It turns any room into an inviting place where people would just want to sit and relax and enjoy the conversations.
If you have wood or tiled floors opt for rugs that have a non-slip rubber backing.
Maroon and Black French Country Handcrafted Rooster Hooked Rug, 2ft x 3 ft

Charming French Country Rooster Accent Rug with Skid-Resistant Backing, 20 x 30 inches burgundy, tan, ivory, black, blue and green

Classic French Country Roosters & Sunflowers Yellow & Brown 27 x 45 inches

2 French Country Roosters & Sunflowers braided design printed on anti-fatigue mat 20 x 30 inches

Cushioned Foam Mat Bold Black Border Colorful Sunflowers and Greenery 4 ft Long

Chicken and Rooster Floor Comfort Mat Black, 20 x 39 inches

Half Slice Rugs For Kitchen and Laundry
If you are looking for slice / half circle rugs for your laundry room or as an additional rug in a bigger kitchen, you may like these. Place them by the sink or the washer and dryer. They will not only provide comfort and warmth but also prevent wear and tear of the flooring.
Braided French Country Rooster Slice Shaped Accent Rug – Decor for Kitchen 30 x 20 inches

Crescent Shaped Tall Rooster Kitchen Rug, Red, Brown & Tan 19-Inch by 31-Inch, Brick

Non-Skid Printed Comfort Kitchen Mat Area Rug, 18×30 Reddish Brown Rooster and Green Vine Sides

Rooster Themed Area Rugs
Area rugs are very versatile. They are available in a variety of colors, sizes, and styles to fit in any room in the house. Here are some rooster themed area rugs that will integrate with your rooster kitchen decor.
These are available in other sizes. Click on the image to find out more.
Barnyard Roosters and Floral French Country Cottage Roosters Area Rug (3′ 3 x 5′ 3) Black, Ivory, Burgundy, Olive, and Gold.

Rustic Lodge Rooster Area Rug, Beige, Brick Red

Black & White Checkered Farmhouse Rooster Area Rug

Modern Geometric Cabin Area Rug 4 Roosters and Flower Border Black/Green/Red (5'2″ x 7′ 2″)

Hand-Hooked Wool Area Rug (2'6″ x 4′) ivory, black, olive, red, gold, green, brown, pink

Hand-Hooked Rooster Area Rug For Farm Kitchen (2'6″ x 5′) Red, Blue, Olive, Cream

Round Rooster Rugs
A round or oval shaped rug will serve as a focal point of the room. Braided rugs are durable and easy to care for.
Novelty Hand-Made Ivory and Rust Wool Round Area Rug (4′ Diameter)

Rooster and Chicken Floral Round Area Rug Non-Slip 3 x 3 Feet

Round Black, Ivory, Cream Rooster Rug, 27 inch

Soft Round Rooster Area Rug Dark Red Black Beige Green (4 Feet X 4 Feet)

Rooster Rug for French Country Kitchen Kids and Pet Friendly

Rooster Round Rug Black and White Checkered For Farmhouse Style Kitchen Decor, 6 ft x 6 ft

Rooster Kitchen Rug Runners
Rug runners are best for high traffic areas or narrow spaces and hallways. These rooster runner rugs will fit well under the sink, in the laundry room or by the refrigerator.
Beige Kitchen Rooster Runner Rug (Machine-Washable/Non-Slip) 20 x 59 inches

Rooster Multi-Color Slip Resistant Rubber Back Latex Contemporary French Country Kitchen Runner Area Rug ( 23″ x 7′)

Rooster Runner Area Rug Burgundy Blue Beige Black Swirl Design (2 Feet X 7 Feet 3 Inch)

Rooster Kitchen Decor
If you are creating a rooster or chicken theme in your kitchen take a look at these decor items. They will help you complete your theme. My favorite are the custom ceramic door knob for kitchen drawers and cabinets.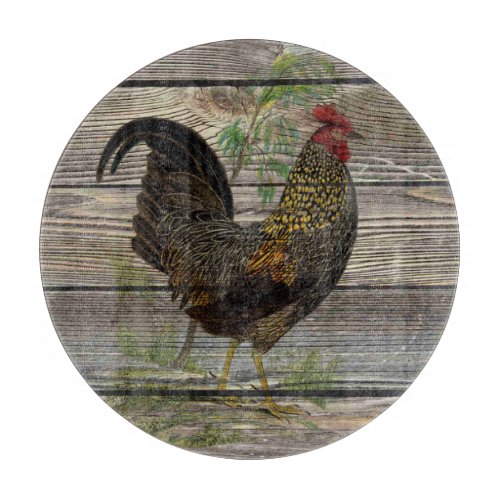 Personallzed Rustic Glass Country Rooster Kitchen Cutting Board

Black and White Checkered Country Rooster Ceramic Cake Stand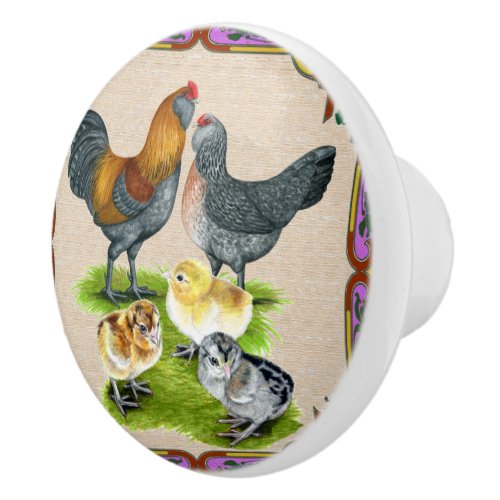 Rooster and Chicken Ceramic Door Knob For Kitchen Cabinets and Drawers

How To Check If A Rug Is Handmade
Did You Know?
Cooking fires are #1 causes of home fires and injuries. Learn how to prevent fires in the kitchen by visiting SAFETY MESSAGES ABOUT COOKING
Check Out Other Related Posts On Webnuggetz