Rustic Quilts
Rustic Quilt Bedding & Bedding Sets
Pinecone Quilt CollectionThe Cabin Place
Rustic decor is very warm and inviting, and these rustic quilts will add warmth and beauty to any bedroom in your home, cabin or cottage.
Many of the quilts featured here are from a cool website that offers a huge variety of rustic, lodge, and cabin decor. You will also find rustic quilts here from other online websites, as well. I've combined them all in one place, to make your shopping experience easy and more pleasurable.
Quilts are durable bedding that you'll be able to pass down to the next generation with ease. They are constructed with quality materials, and are made to last. Wash them gently, and care for them properly, and a good quilt will last you for years and years.
These rustic quilts are waiting to take their rightful place on your beds. Which ones will become your favorites?
Camo Bear Quilt Collection
Camo Bear Quilt CollectionThe Cabin Place
The quilts from The Cabin Place have matching accessories available, which you will see when you click on any of the photos featured here.
This bear quilt is stunning, and the perfect addition to any cabin, cottage or home bedroom.
The Camo Bear Quilt Collection is a blend of modern day quilting technics with a rustic, outdoors theme. The ever popular black bear sits on top of an oak camouflage pattern…
Angler's Dream Quilt Sets
Angler's Dream Quilt SetsThe Cabin Place
This fishing quilt is ideal for any fishing lodge, or in any bedroom of someone who loves to fish! The neutral colors are soft and soothing, and the design is unique and classy.
Men and women alike will enjoy this rustic quilt!
The Angler's Dream Quilt Set will hook you with the rustic fishing design and reel you in with luxurious comfort.
More Rustic Quilts
These attractive rustic quilts will add beauty and charm to any bedroom in your home or cottage. Look at the stunning designs on these quilts!
Mountain Whispers Quilt CollectionThe Cabin Place Bear Paws Quilt CollectionThe Cabin Place Bear Creek Quilt CollectionThe Cabin Place Deer Block Quilt CollectionThe Cabin Place Logan Bear Quilt CollectionThe Cabin Place Cedar Trail Quilt CollectionThe Cabin Place Moose Quilt CollectionThe Cabin Place Cobblestone Quilt CollectionThe Cabin Place Gone Fishing Quilt CollectionThe Cabin Place
Whitetail Lodge 3 Piece Quilt Set by Greenland Home Fashions
Whitetail Lodge 3 Piece Quilt Set

This rustic quilt from Wayfair is ideal for fall and winter with the deep colors and cool design, however you can use it any season on the year.
The Whitetail Lodge quilt set has the outdoorsman in your life covered. Big game moose, white-tailed deer, bear, wolf, elk and animal tracks make this bedding set ideal for your cabin or back woods lodge. Perfect for the hunter and sportsman. Machine quilted for durability. Set includes quilt and two standard pillow shams
Sedona Quilt Set by Greenland Home Fashions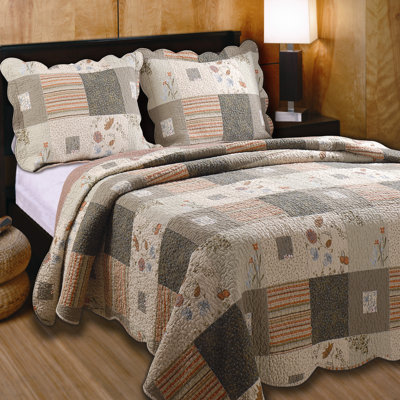 Sedona Quilt Set by Greenland Home

This rustic quilt offers a feminine flare with rustic qualities you'll enjoy. Great for country style decor, and more.
The Greenland Home Fashions Sedona Quilt Set is an enhancing addition to any cottage themed bedroom. This quilt set is infused with colors of the Southwest to give it a homely feel.
Rustic Quilts on Amazon
Amazon has a nice selection of rustic quilts that I think you'll love. You can add matching accessories to complete a themed look, or simply change the look of your bedroom with a new quilt set. You might be amazed at how new bedding can give your room a new look and feel, and if you love rustic, country design, you'll enjoy these rustic quilts!
Greenland Home 3-Piece Colorado Cabin Quilt

Greenland Home Moose Lodge Quilt Set,

Beckham Queen Quilt 90×90

Greenland Home 3-Piece Geneva Quilt Set,

Greenland Home 3-Piece New Bohemian Quilt

Teton Star Queen Quilt 90×90

Tea Cabin Queen Quilt

C & F Enterprises Timberline Quilt

Lush Decor Boho Stripe 3-Piece Quilt

Western Star Barbed Wire King Size

Greenland Home 3-Piece Nirvana Quilt Set,

Dakota Star Twin Quilt

Tallmadge Twin Quilt 86×68

Greenland Home 3-Piece Persian Quilt Set,

Montgomery King Quilt 105×95

Millie Queen Quilt 94×94

DaDa 3 Piece Multi Floral Paisley

Greenland Home 3-Piece Paradise Quilt Set,

Finley King Quilt 105×95

Lewiston Twin Quilt 70×90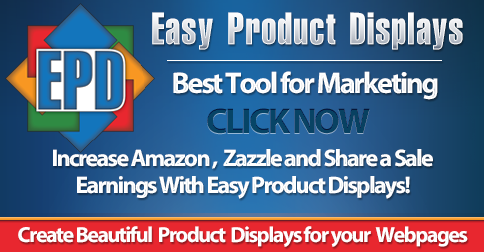 More from This Author
Check out my websites, and web pages, and see the books I've written. Click on Margaret's Gems
Check Out Other Related Posts On Webnuggetz