Sciatic Nerve Pain
Help For Sciatica Nerve Pain
The first time I had sciatic nerve pain, I had no idea how to relieve it. Over the years, I've had several doctors advise me on some simple stretching techniques that bring relief for sciatica.
Don't just take pain killers, as that doesn't change the muscle problems that are causing the pain down the leg. I'm not a doctor, and am not offering "medical advice". However, I have had pretty bad sciatic nerve pain and certainly know how debilitating it can be.
My own personal experience with back pain totally changed the way I think about people with disabilities, as I was told my problem would be permanent. And I couldn't walk straight – in any fashion at all. I was a young fit person, and my sudden demise into being quite crippled was rather shocking to me
Finding Relief From Sciatic Nerve Pain
There are many things that work for sciatica pain, some things will work well for some and not for others. There are some things that provide instant back pain relief and some that may take a little longer. And there is always a cure to be found – which is the total opposite to what I was told. My doctor and chiropractor both told me I would never walk properly again without having a piece cut out of my back. I refused and found my own personal answer. However, it did take a few months of detective work, and much experimentation and dejection, before finding what finally fixed my back for good.
So, here in this page, I have gathered together some authoritative information that should help anyone suffering from sciatic nerve pain find relief.
Please share any experience you have had and add your voice. I'd like to hear what worked for you and so would many other readers, so I have included lots of question polls included here. Please take the time to voice your opinion vote in the polls, so we can get a better picture of what works to relieve. Your input may just help someone who is in desperate need right now!
Image Credit: Chronic Pain Button – available here
Try This Natural Supplement
It Really Works AND It Is So Good For You In Other Ways
I have my mother taking this awesome supplement, and she cannot speak highly enough of it.
She utilized the offer the company give to use it first, (because they know how well it works) and then if you find it works for you – as my mother did – you can choose to purchase it.
Not only does this supplement relieve inflammation throughout the body, it does so many other good things for your health.
This product is an enzyme based product, and most of us are highly deficient in enzymes. Enzymes are necessary for life and the very cornerstone of good health. As we age, unless we are eating a diet filled with high amounts of raw and fermented foods – most of us are depleted to an astounding degree of these necessary enzymes. Supplementing is always a good idea – sciatica or not.
I recommend this product unequivocally. Heal-n-Soothe™ is a combination of the most powerful natural anti-inflammatory and pain relieving ingredients known to man … and has been scientifically proven to work.
Click to Save up to 29% on Heal and Soothe™ Pain Relief Formula!
My Experience with Sciatica
I first suffered sciatic nerve pain when I was in my twenties. It was a burning pain that ran from my hip and down my right leg. About that same time, I experienced a clicking noise in my hip when I walked. A chiropractor was able to straighten out my back which was contributing to the pain in my leg. It is likely that it all started when I fell down some steps in the college library.
A number of times over the years, I've returned to chiropractors to have the back adjusted and straightened. Fortunately for me, a nurse-practitioner in Australia showed me a stretching exercise that gives me some of the same relief whenever the sciatic pain returns. Recently, my doctor in Florida also approved that self-treatment and showed me an additional stretch to do.
For me, these stretching techniques seem to do the trick. I need to pay attention when the first nagging pain starts, and begin the stretching exercise a few times a day. Usually it clears up the sciatica in just a few days. This may not be the total solution for everyone. Your sciatica issues may be more complex than mine. I just wish I'd found these methods thirty years ago
When You Have Back Pain
It helps if people know …
Sciatica Shirt CustomizableBuy Sciatica Shirt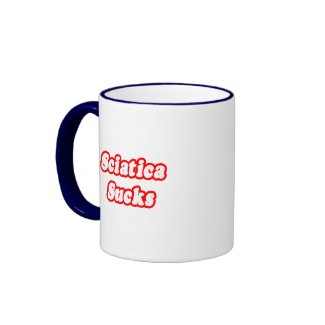 Sciatica Sucks MugsBuy Sciatica Mug Here
Sciatica T Shirt CustomizableBuy Sciatica T Shirt
Sciatic Nerve Pain Exercises
Stretch It Out to Relax and Relieve Sciatica Pain
Often, gentle exercises work … they just do. Believe me, I KNOW that when you are crippled with excruciating back pain, that it can be almost impossible to move, even just a little. But move – you must. Movement increases the blood flow, moving oxygen to the tissues, flushing out debris. Movement creates warmth, which eases the muscles and in itself is soothing.
Follow the simple sciatic nerve pain exercises in the video below, but do not overdo it. Take it only as far as you are able, at this moment in time.
And please, if your back pain is bad, never attempt to do any form of exercises when you are alone!
Try These Back Exercises
Understanding Back Pain and Sciatica Treatments
If stretching doesn't ease your sciatic pain …
Although I was far too crippled to do even the easiest of these stretches at first, it taught me the MOST important thing of all, which I was able to put into practice. And that is that we need to "move". Pete Egoscue goes over how the body functions in easily laid out text and images. It actually was a real eye opener for me.
Any one who sits for hours on end at work, or at a computer, really needs to read this book so they can keep their spine and joints healthy.
I highly recommend Pete Egoscue's book Pain Free for anyone who is suffering from type of muscle or joint pain.
Because understanding the cause of pain – is where true healing starts to begin. Once you know what is causing sciatica, herniated discs, neck pain, arthritis pain or any other type of pain in your body, well, then you are able to take steps to fix it. They may only be small steps at first, but you need to start
More Highly Rated Books on Curing Sciatica and Back Pain
Part of the cure is understanding what is wrong
Foundation: Conquer Back Pain and MoreMORE INFO & PRICE
Healing Back Pain: The Mind-Body ConnectionMORE INFO & PRICE
8 Steps to a Pain-Free BackMORE INFO & PRICE
Mind-Body Healing Back Pain NaturallyMORE INFO & PRICE
A Piriformis Chair Exercise for Your Sciatica
Try Sciatic Nerve Pain Chair Exercises
These special sciatica chair exercises help a lot of people. They are simple to perform, so give it a try. But, again, never overdo any type of exercise when you have serious back problems. And do not attempt to do them if you are on your own.
These special chair exercises were recently recommended to me by a chiropractor when I had a serious flare up of sciatica nerve pain.
Inversion Table for Sciatica?
Have You Tried An Inversion Table?
These "hang upside down" tables are highly recommended by chiropractors to people with back pain. And often even medical doctors will recommended inversion therapy for disc problems and sciatica. I started using it too and found it very helpful for my back and sciatic nerve pain.
A lot of alternative people actually use an inversion table regularly – just for good health!
Want To Try A Back Inversion Table?
All Natural Treatment for Sciatic Nerve Pain
A gravity inversion table works by releasing the pressure on the sciatic nerve. You do feel a little silly at first, and I must admit it can take a bit of getting used to, but often you can feel the relief coming on fast.
The weight from your body eases and lengthens out the spine, relieving pressure – and relaxing it at the same time.
This picture on the right is the back inversion table that is highly recommended and sold by The Healthy Back Institute. You can CLICK HERE if you want to find out more about inversion therapy for sciatica.
AND – you can get a free trial, too, so you can find out if it will actually work for your own back problems. GET IT HERE
Inversion Table Video
What an Inversion Table Can Do for Sciatica
Get a Sciatica T Shirt
… well it may help!
At least people will know and maybe offer you a hand …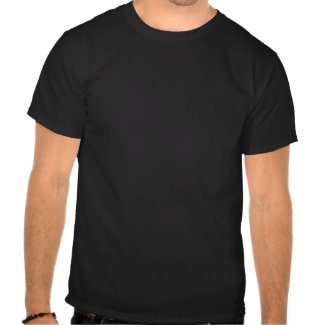 Sciatica Shirt CustomizableBuy Sciatica TShirt Here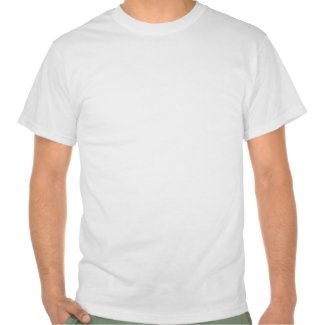 Sciatica T Shirt CustomizableBuy Sciatica T Shirt Here
Bomb Sciatica T Shirt Buy Sciatica Shirt Here
Try Rub-on-Relief
Rub it on and your muscle pain is gone! Just ask people who've tried it…
"Sore, stiff back pain- GONE in Minutes!" Joey Avantaggio, Bremen, MA.
You don't have to struggle with pain one more day! With Rub-on-Relief at your fingertips, you no longer have to say, "I just have to live with this pain." NO WAY!