Sea Turtle Bathroom Decor
Sea Turtle Bathroom Decor – Colorful Elegance
Sea turtle bathroom decor highlights the majestic sea turtle. The grace and dignity of the sea turtle creates a bathroom theme that is relaxing and beautiful. If you have children or grandchildren, do take this opportunity to educate them about these ancient sea turtles. Read a story about sea turtles or find a few facts on the internet to share with them. Your sea turtle bathroom decor is a great opportunity for teaching. One of the most elegant of the bathroom decorating themes available, in my opinion.
When I saw some of the fabulous Sea Turtle products I am sharing with you, I immediately thought of a friend and a relative. They both have volunteered to assist with preservation efforts of these outstanding creatures of nature. The nestings are often destroyed by the tides and are gently moved to a safer location. Later, the hatchlings may not make it to the water-birds or tourists grab them. Volunteers often rise before dawn to monitor and/or protect the nests, no matter what the weather. Later, they, or others watch and often gently help the new babies make it to the ocean! Exciting conservation efforts are in place and these are great stories to tell to children as well as adults!
Sea Turtle Shower Curtains
Choose your favorite sea turtle shower curtain to be the focal point of your sea turtle bathroom decor.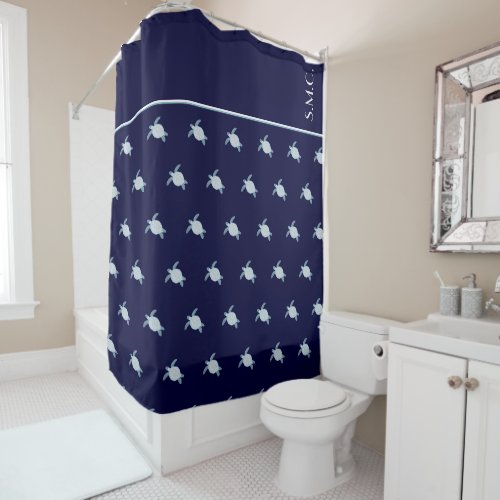 Sea Turtle Blue Shower Curtain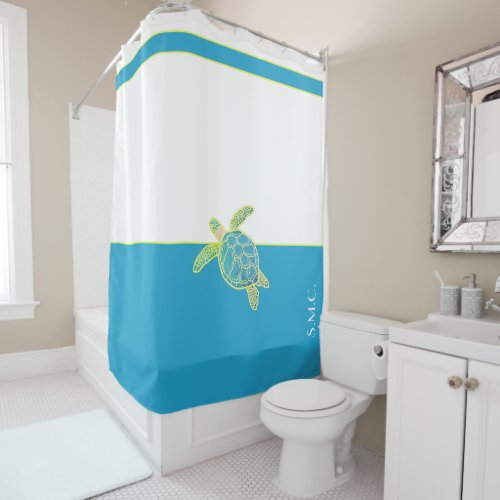 Sea Turtle Teal Blue Shower Curtain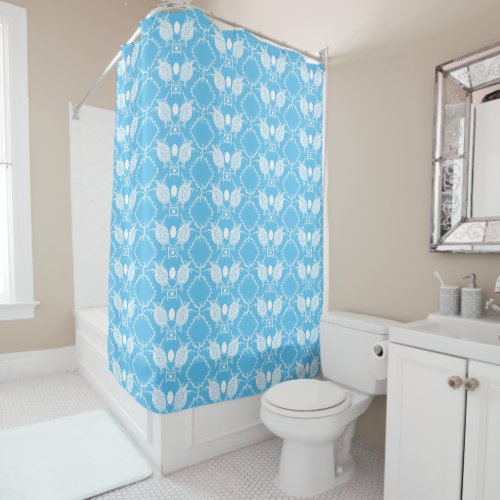 Sea Turtles Ocean Moon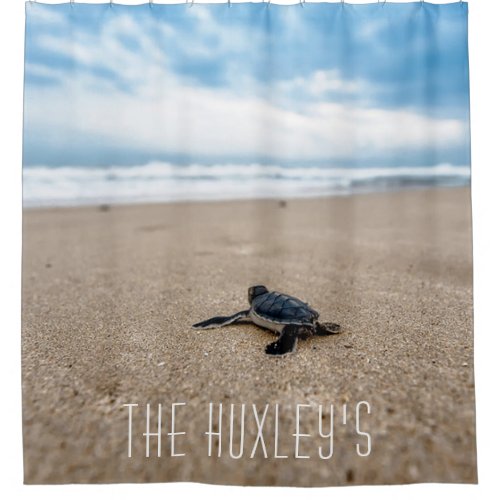 Baby Sea Turtle monogram

Sea Turtle Bathroom Accessories
Your sea turtle bathroom accessories can include those items that are for decor only. You certainly will want to be practical as well, but don't miss this opportunity to show off your favorite sea turtle pieces. Even though goldfish are not in the ocean with our sea turtles, a small bowl with two or three gold fish swimming around is fun. Goldfish are an easy way to add water creatures to your newly decorated sea turtle bathroom.
Sea Turtle LED Night Light
Sea Turtle Bathroom Accessories
Waste Basket
Sea Turtle Shower Curtain Hooks
Sea Turtle Mother and Baby
Sea Turtle Light Switch Cover
"Pride of one's work is not improper, unladylike, or vain. We can all take a lesson from the sea turtle. She does not travel thousands of miles or risk all for her ego. She has an instinct for greatness — one that I believe is found in all living creatures. " Mary Alice Monroe in Beach House Memories
Sea Turtle Bathroom Decor – Include Your Linens
You may wish to use some existing bathroom linens if possible, but highlights with a few of these attractive ones will take the sea turtle theme a step further.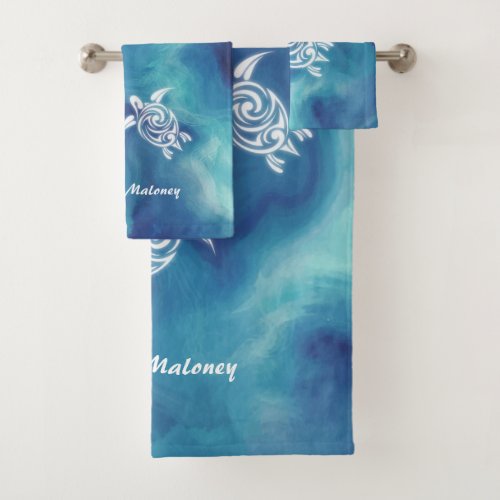 Turtles in Blue Ocean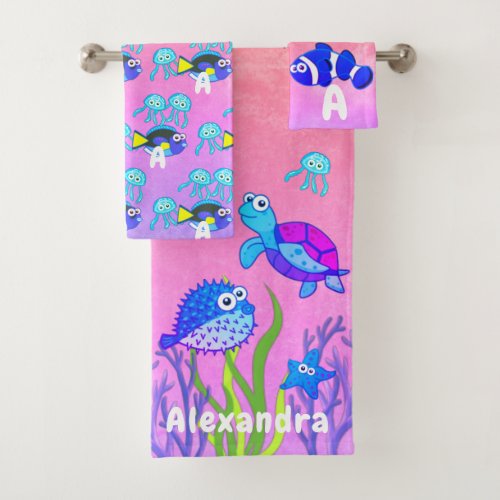 Cute Sea Turtle Pink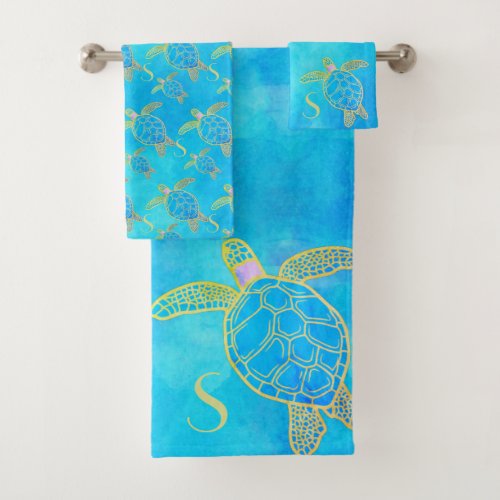 Tropical Coastal Sea Turtle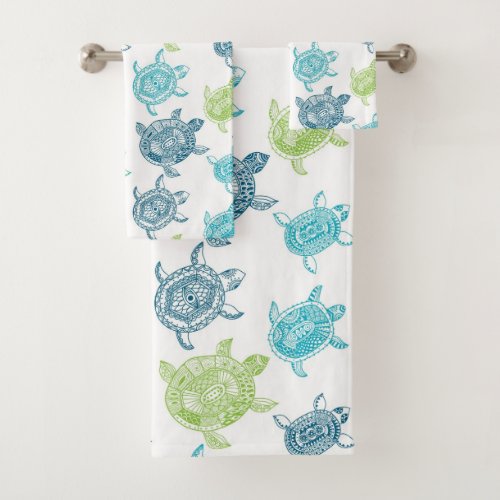 Green Sea Turtles Bath Towel Set

Stunning Sea Turtle Wall Decor
I found a wide variety of sea turtle wall decor in my research. Your personal taste in art will dictate your choices, but these are examples of the beautiful sea turtle art that is available for your sea turtle bathroom.
I Just Really Like Turtles

Take pride in how far you have come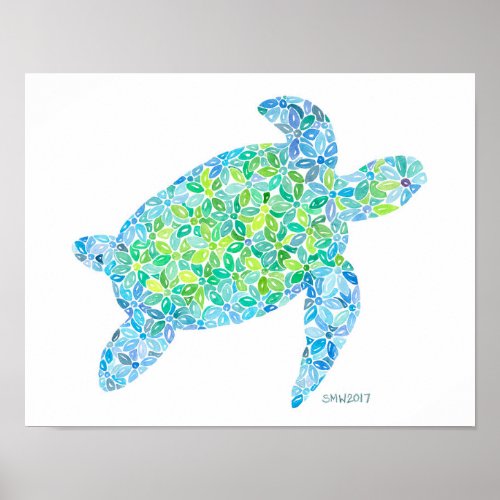 Sea Turtle Print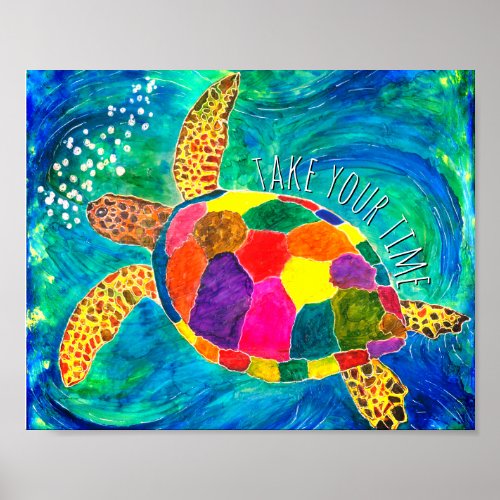 Colorful Sea Turtle Poster

Learn More About Sea Turtles
Enjoy your sea turtle bathroom decor. Remember: talk to your children and/or grandchildren about these magnificent creatures. Consider a trip to one of the Sea Turtle Hospitals – a real treat!
Or read about the sea turtles – Sea Turtle Books
Did you know? There are seven species of sea turtles around the world and they can be found in all of the world's oceans except for the Arctic. The leatherback is the largest of all the sea turtles and can weigh up to 2000 pounds! The smallest is the Kemps ridley and only weighs around 100 pounds. Most sea turtles live to be around 50 years old but some have been known to live to be over 100.
Check Out Other Related Posts On Webnuggetz