How To Make Snickerdoodles
Snickerdoodles are snickerdelicious! Rolled in sugar and cinnamon, Snickerdoodles are a great alternative to the classic sugar cookie. Because of their cinnamon flavor, Snickerdoodles make the perfect holiday cookie.
3 ½ cups all-purpose flour
1 cup butter, softened
¾ cup sugar
2 large eggs, lightly beaten
1 tsp. vanilla extract
1 tsp. baking soda
½ tsp nutmeg
½ cup pecans, finely chopped
salt
1 tbsp. sugar for coating
2 tsp ground cinnamon for coating
Place the butter and sugar in a large bowl; mix well.
In a small bowl, lightly beat 3 large eggs.
Add the vanilla extract to the eggs.
Add the eggs mixture to the butter/sugar mixture.
Sift the flour, baking soda, nutmeg and salt into the mixture.
Add the chopped pecan nuts; stir thoroughly.
Shape the dough into a big ball; wrap in plastic and chill in the refrigerator for 45 minutes.
Preheat the oven to 375 degrees.
To make the coating, mix 1 tablespoon of sugar and 2 teaspoons of ground cinnamon together in a small bowl.
Scoop up tablespoons of the cookie dough and roll into balls.
Roll each dough ball into the cinnamon sugar mix; coat completely.
Place on cookies sheet.
Bake for 10-12 minutes or until golden brown.
Let the Snickerdoodles cool for 5 minutes and then transfer to a wire rack to cool completely.
Enjoy!
Click on any apron to purchase from Zazzle.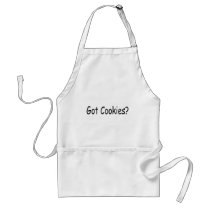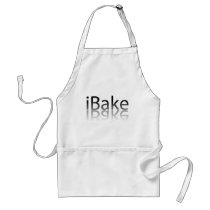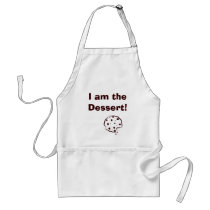 Check Out Other Related Posts On Webnuggetz