Swarovski for Halloween
Celebrate the Halloween Holiday with Swarovski!
I love Swarovski crystals. I used to think they are just cheap glass, but they are far from that. Swarovski crystals are made of glass, but a special precision cut and a secret chemical formula combine to make them so special. Therefore they are valuable as well as beautiful.
Swarovski has many themes that make it special.
I thought it would be really fun to come up with ones that are especially made for Halloween.
SWAROVSKI Hello Kitty Halloween
There are figurines that are authentically Swarovski, as they are made in the Swarovski headquarters in Triesen, Liechtenstein. This is one of them. They are run for a limited time and then retired.
Everybody loves Hello Kitty – and it is very funt to see her dressed up and ready to trick and treat.
SWAROVSKI Hello Kitty Halloween
Swarovski Witches Shoes Pin Jewelry
I love witches, and I think these little witches shoes are perfect for the holiday. This piece is made of Swarovski crystal elements, which means it is made of the crystals but is not officially from the Swarovski company.
This piece is not figurine, but instead a lovely jewelry pin.
Heidi Daus is a famous jewelry designer. The spider-web is both spooky and beautiful – and full of Swarovski crystals.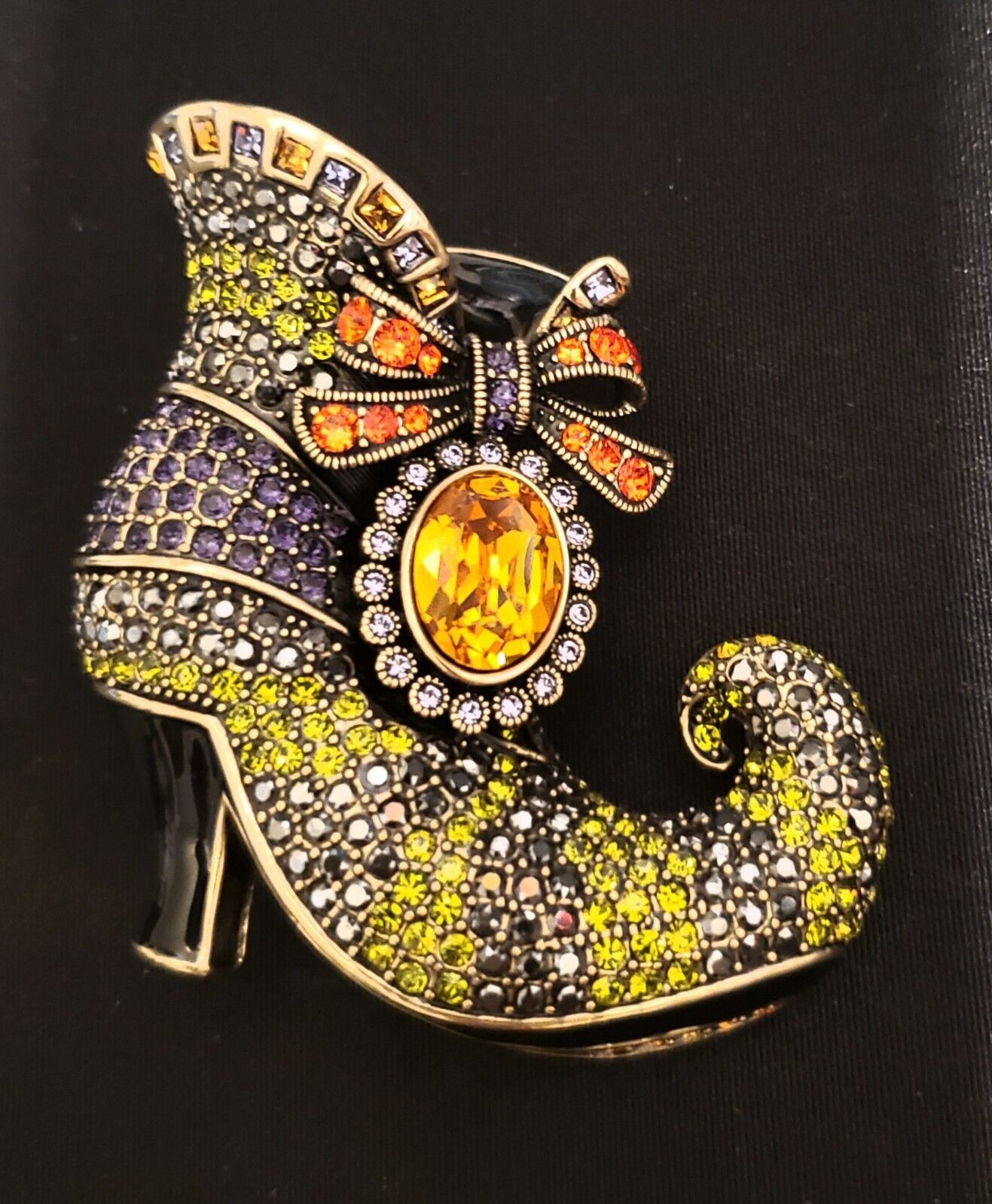 Heidi Daus WALK WITCH WAY Pin Halloween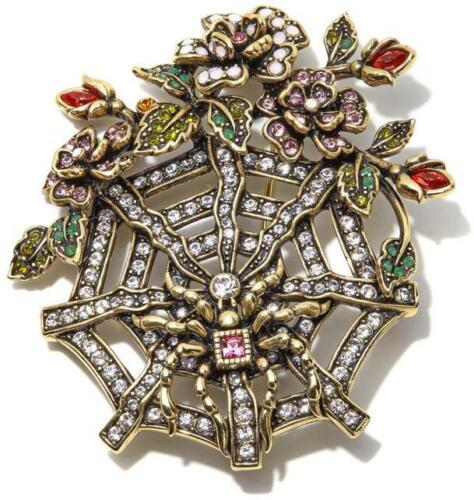 Heidi Daus Captured In Beauty Halloween Spider Crystal Pin BEAUTIFUL SWAROVSKI!!
Mr. Mo Cow being Scary
Swarovski loves having series, like their "Kris" bear.
"Mo" cow is a consistent character for Swarovski. This Halloween Mo was put as a spooky version for Halloween. The only problem is that Mo is so cute, it is hard to be scared.
Oh, well he is orange and black I guess.
SWAROVSKI Limited Edition Halloween Mo
Swarovski Owls
For some reason the Swarovski company loves owls, and oh course they are perfect for this spooky Holiday!
As you can see each of the owls was specially made for one year or so, and are therefore very collectible.
Swarovski Hoot – Let's Dance Figurine
Swarovski Crystal
Swarovski Crystal Owl Retired #010022 (2
Swarovski Baby Owls
Swarovski Crystal Hoot Halloween Annual Edition 2019
Halloween Swarovski Figures Bring Lasting Fun to the Holiday
There are so many ways to celebrate Halloween – but a Swarovski figurine will add some classy fun that is for sure!
Check Out Other Related Posts On Webnuggetz