Trendy Toddler Beds For Boys
Cool Little Boys Beds
Is your little one getting ready to move out of the crib? One way to make this transition easy is to get him a bed made for his age and size. Some children will show signs starting at about 1 1/2 years while others will be content in their baby cribs until around 3 years. If your are looking for gift ideas for birthdays and holidays, here are some fun toddler beds boys will like. I have featured this based on reviews by parent and grand parents. If you know of one tell us about it in the comment section.
Disney Bed For Toddler Boy
Delta Children's Products Mickey Mouse 3D Toddler BedCheck Price
Bring home the magic of Disney to your little ones room. Any fan of Mickey, a boy or a girl, will love this 3D bed. The headboard has children's favorite Disney characters; Mickey, Minnie, Goofy, Donald Duck, and Pluto and the footboard features a big wide eyed Mickey Mouse. The bed uses a standard crib mattress and is recommended for children upto 50 lbs.
Delta Children Interactive Wood Toddler Bed, MickeyCheck Price
Delta Children Plastic Toddler Bed, Mickey MouseCheck Price
Delta Enterprise Mickey Mouse Toddler Tent BedCheck Price
Thomas The Train Toddler Bed
Step2 Thomas The Tank Engine Toddler BedCheck Price
A strong and sturdy plastic blue bed with Thomas' cute smiling face to brighten up a child's day. The storage area by the smoke stack keeps trains and toys when the child is done playing. It uses the standard crib sized mattress. Its made in USA by Little Tikes. Coordinating toy box is available to complete the bedroom set.
Potty Train With Thomas The Train
Thomas Railroad Rewards Potty, Thomas The TrainCheck Price
If you little one likes his Thomas the Train bed, get a matching potty. It has fun train sounds that will encourage him / her to use the potty in the mornings. The potty ring fits most toilets for easy transition and the base converts to a step stool. Click on the image to watch the product video.
Potty training: How to get the job done
Potty training is a big step for kids and parents alike. The secret to success? Patience — perhaps more patience than you ever imagined.
Modern Toddler Bed for Boy or Girl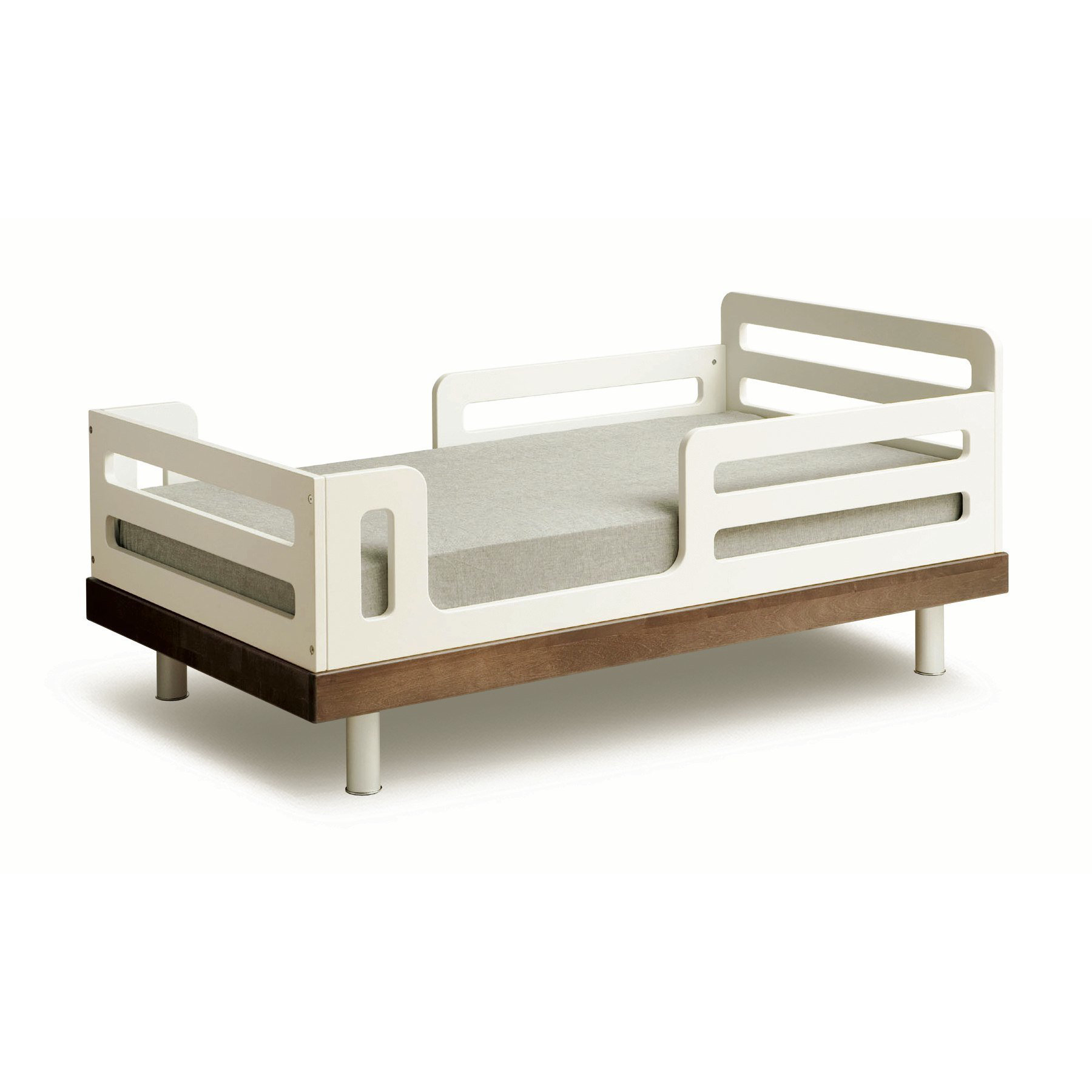 Oeuf Classic Toddler BedCheck Price
Environmentally conscious parents will love this contemporary European made eco friendly Oeuf Classic Bed. The adjustable legs allow the bed to be transported to rooms with different flooring. This unique bed has railings on all four sides for extra security.
You can convert it back to a crib. Additional kit is required and can be purchased separately.
Kidkraft Wooden Beds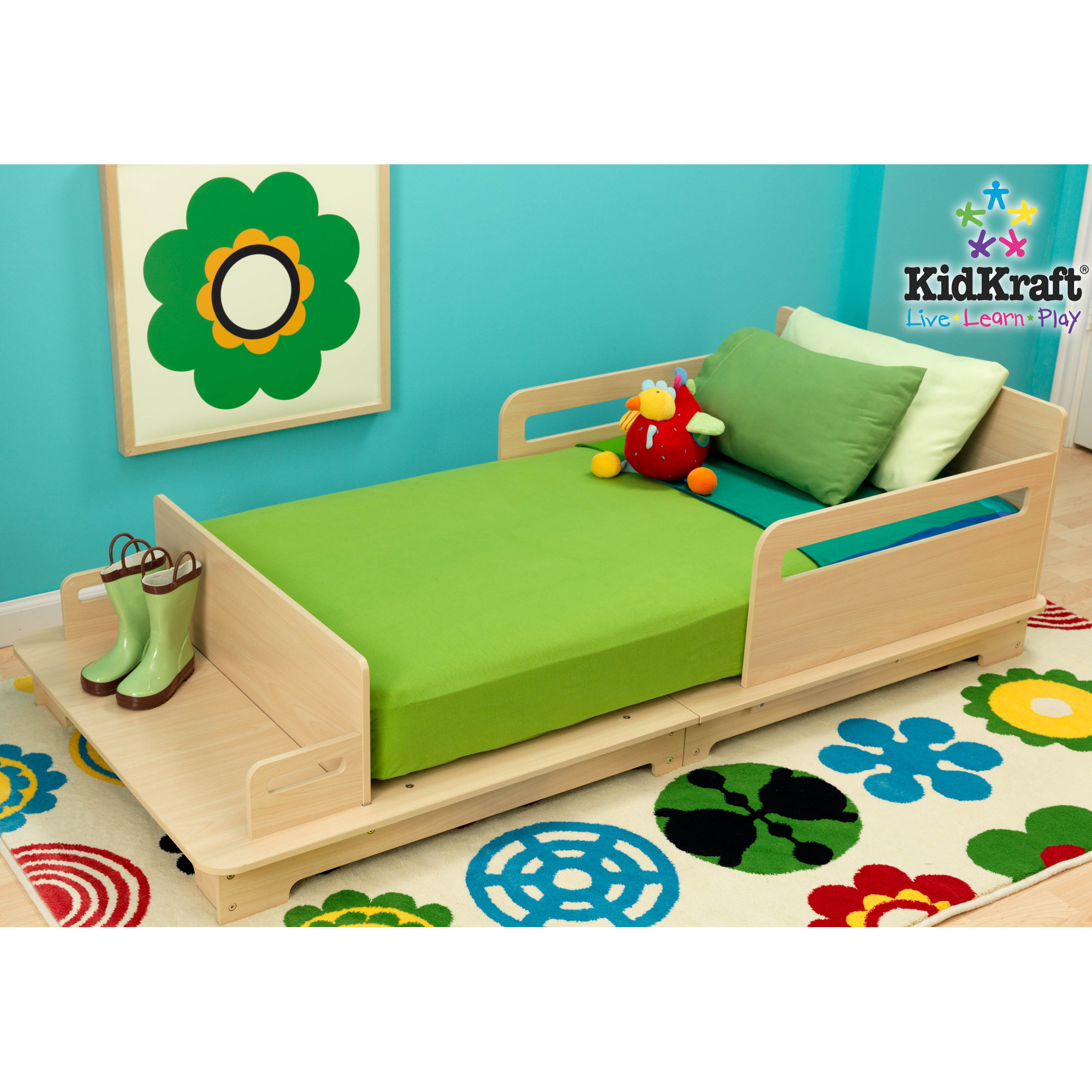 Kidkraft modern toddler bed with benchCheck Price
A simple low profile bed with a bench on one end. This can be used to keep books and PJs or daycare backpack for the next day. Your child is only a few inches from the ground so getting in and out will be easy.
KidKraft Addison BedCheck Price
KidKraft Slatted Toddler BedCheck Price
Wooden Toddler Beds With Drawers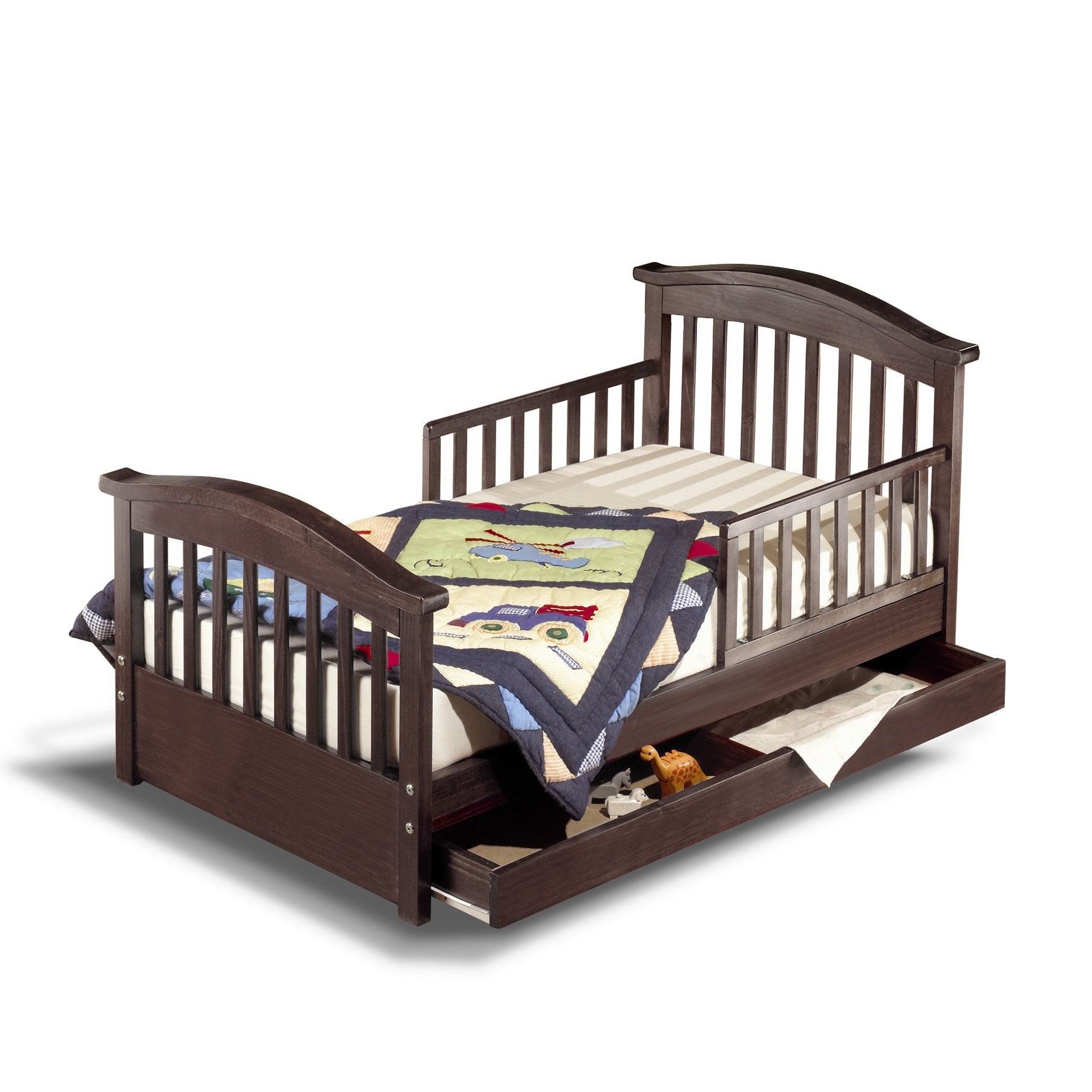 Toddler Bed With Drawers Espresso FinishCheck Price
This sturdy solid pine wood bed has large drawers on the bottom. Some parents prefer to keep their child's room empty during this transitional period to prevent him from banging on to the furniture. A drawer bed will hold diapers and other night time essentials like change of clothes in case of accidents.
Choose from these non toxic finishes to match the home decor : Cherry Pine, Espresso, Oak on Pine and White for toddler girls. It is recommended for children ages 2 – 7 years.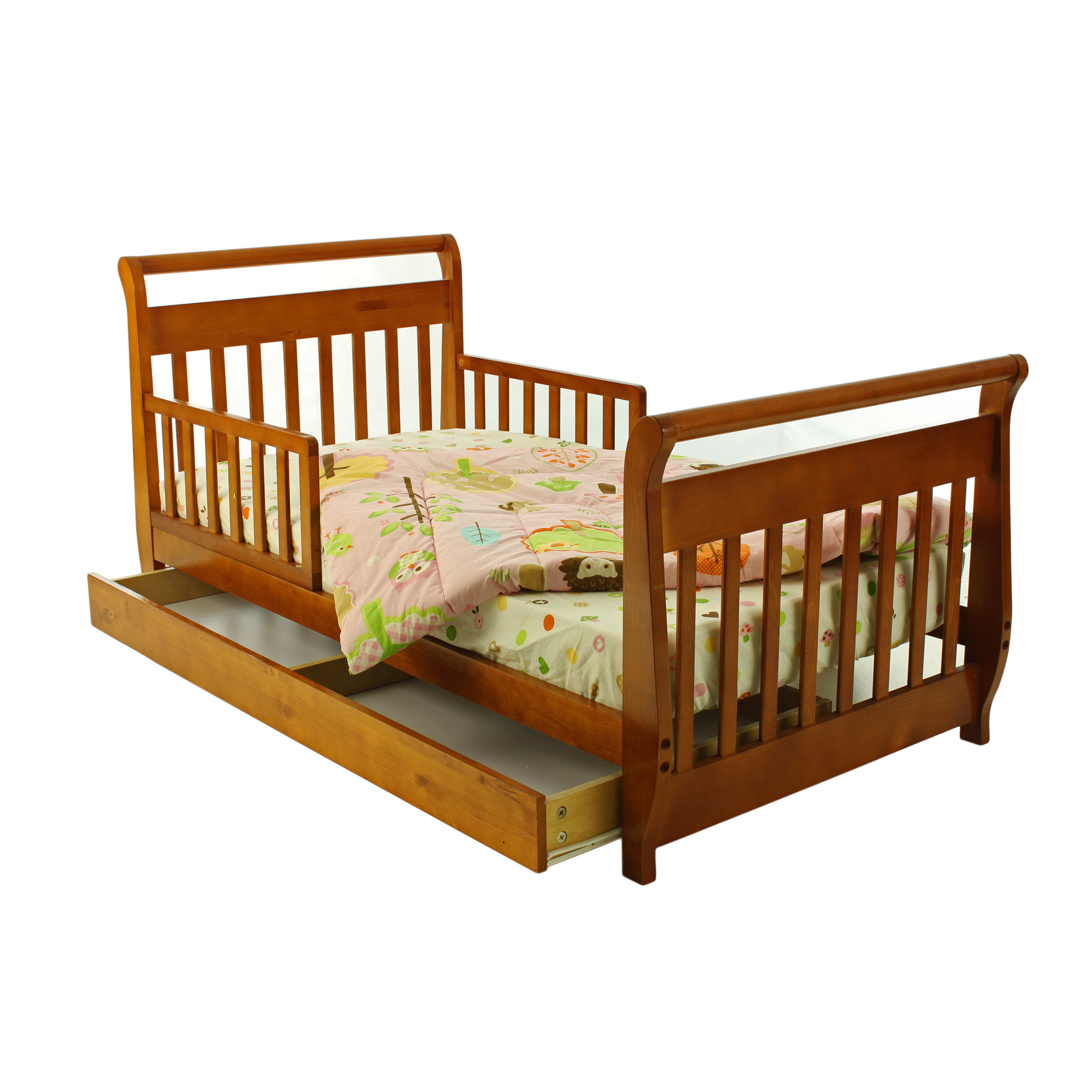 Kid Bed With Drawers Underneath PecanCheck Price
Dream On Me Toddler Daybed with StorageCheck Price
Dream On Me Mission Toddler Bed NaturalCheck Price
Pediatrician Dr. Mary Ann LoFrumento shows how to toddler proof your home
Check Out Other Related Posts On Webnuggetz