Western Pearl Snap Shirts for Men
Western Pearl Snap Shirts for Men
Western Pearl Snap Shirts for Men are some of the most stylish ways for men to make a beautiful fashion statement. Traditionally Western shirts are characterized by a stylized yoke on the front and on the back, and quite often they are characterized by a cool substitute for buttons: pearl snaps. Pearl snap shirts have been around since the 1950's.
What is the real reason for the pearl snaps? Is it because they are easier to rip off when a cowboy is confronted with barbed wire – or because he needs to get them off quick around a beautiful cowgirl?
Whether your guy is a true Western cowboy or a New York stockbroker he would look great in these western pearl snap shirts.
PS – Western style pearl snap shirts are great for cowgirls too!
Day of the Dead Shirt – Pearl Snap Shirts and Beautiful Embroidery
This is a gorgeous, truly unique shirt that celebrates both the Mexican Holiday of Day of the Dead and the Western tradition. Besides the pearl snap buttons, the shirt is made distinctive by embroidery on the back and front, piping on front, sleeves, and back, unusual smile pockets with embroidered arrows.
The shirt fits most men from small to 5X!
The silky but sturdy gabardine polyester and rayon medium weight fabric will add comfort to the beauty.
Benny's Day of the Dead Western Shirt
Plaid Pearl Snap Shirts for Men and Boys
In all Sizes and Colors
Here are some plaid options in the pearl snap shirts.
The Levis shirt is for boys of different sizes.
Legendary Whitetails Men's Outlaw Western Shirt Patriot Plaid
Hipster Western Plaid Long Sleeve Pearl Snap Shirt Checkered Shirts
Levi's Big Boys Barstow Western Plaid Shirt, Dress
Rockabilly, or Western Pearl Snap Shirts are Really Beautiful
Western Pearl Snap Shirts for Men are some of the most stylish ways for men to make a beautiful fashion statement.
Amazing Vintage Pearl-Snap Men's Shirt from eBay
During the 50's and 60's there were so many beautiful vintage pearl-snap shirts, all unique. Here are just a few of them from eBay.
The beauty of these special pearl-snap shirts is the vivid colors and embroidery, all so unique.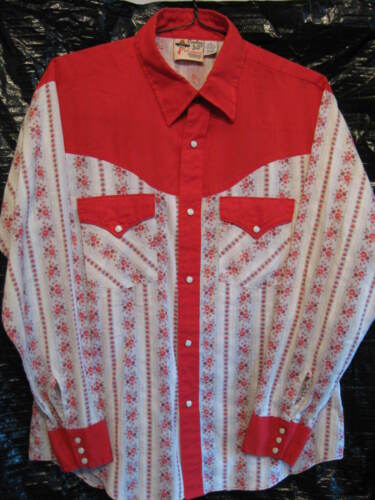 ATLANTIC WESTERNER COWBOY JOE Vintage Mens Western Rodeo Pearl Snap Shirt Size L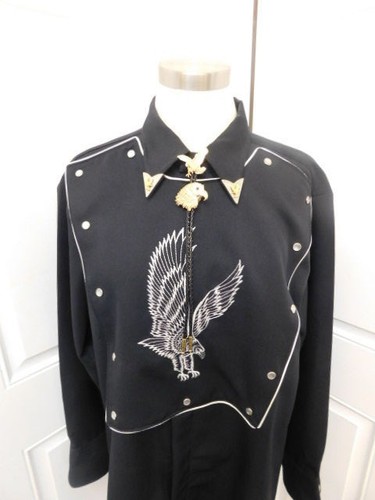 BLACK WESTERN SHIRT BOLO TIE EAGLE H BAR C VINTAGE PEARL SNAP 16 1/2 RANCH WEAR

Nice Pearl-Snap Cowboy Western Shirts from my eBay store
I am an experienced Seller on eBay and have got some great shirts for you here. Many of my sales help charities too.
It is also nice to find other excellent sellers on eBay to find lots of excellent pearl snap shirts for bargain prices!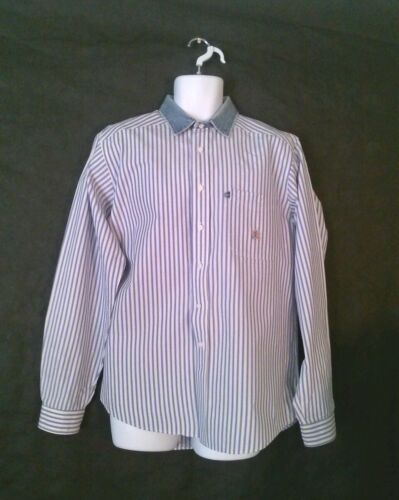 Rough Stock Blue and White Panhandle Slim Striped Button-Down Med – Large Shirt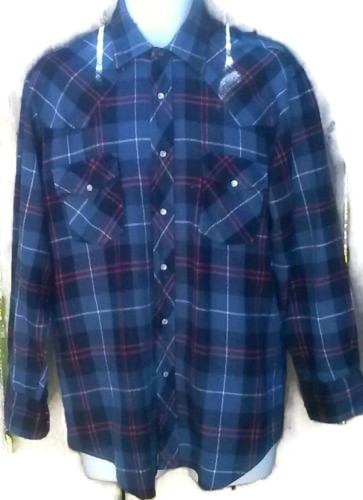 Sparetime Pearl-Snap Blue & Red Plaid Acrylic Men's 16 -16 1/2 Long-Sleeve Shirt

Classic Pearl Snap Shirts for Men in Solid Colors
Every Fellow will be Able to Use this in their Life
These stylish shirts would look perfect with jeans, for both play and casual work situations. My favorite is the handsome Carhartt Men's Ironwood Twill in two tones of brown.
These shirts have many color and size choices.
Gioberti Mens Casual Western Solid Long Sleeve Shirt With Pearl Snaps, Royal Blue, Large
Wrangler Men's FR Lightweight Work Shirt
Wrangler Men's Big-Tall FR Lightweight Work Shirt
Origin of the Pearl Snap Shirt
It is believed that a Chinese tailor in San Francisco made some of the first was making handmade shirts with snaps on them instead of buttons.
Replacement Pearl Snaps in Case you Need Them
Dritz(R) Decorative Pearl Snap Fasteners, 12 count
Dritz(R) Decorative Pearl Snap Fasteners, 12 count
If you have to replace a pearl snap on a shirt, it might be a little tricky to find them in a standard department store. Here are some quality but inexpensive replacement pearl snaps that can ship to you quickly and securely from Amazon.
The Pearl Snap Shirt from Josh Bolan
Pearl Snap Shirts are an integral part of the Western life as this classic song shows.
Western Pearl Snap Shirts for Women
Why Let the Boys and Men have all the Fun
Here are some nice western pearl-snap womens shirts. Now cowgirls can accompany their cowboys!
Roper Women's Amarillo Solid Pearl Snap Western Shirt
Club Ride Apparel Women's Club Ride Liv'N Flannel Long Sleeve Cycling Jersey
Scully Women's Embroidered Pearl Snap Blouse
Western Pearl Snap Shirts for Men as Something that Belong in Every Wardrobe
Whether you are an urbanite, or a survivalist in the frontier of Alaska – you can enjoy pearl snap shirts as a part of your wardrobe. Western Pearl Snap Shirts for Men are some of the most stylish ways for men to make a beautiful fashion statement.
Pearl snap shirts are not just for the Western range but the modern city too!
(Thanks to the creativecommons photo from photographer Sage Ross.)
Check Out Other Related Posts On Webnuggetz